Hi Roman, can I be the new manager?
5.45K //
22 Nov 2012, 21:08 IST
Hi Roman,
Can I call you Roman? Mr. Abramovich sounds so formal, plus spelling it is such a pain. You don't know me, but I am a big fan of Chelsea. KTBFFH! (Yes, saying that proves I am a REAL Chelsea fan). I have been following all the matches that OUR team wins, and ignoring all the ones that YOUR team loses. Yeah, just like you, I hate losers. Like that guy, Roberto di Matteo. Hah! Like one Champions League title was going to make a difference. We need to win the Champions League every season, EVERY TIME. Otherwise, what is the point of all this, really?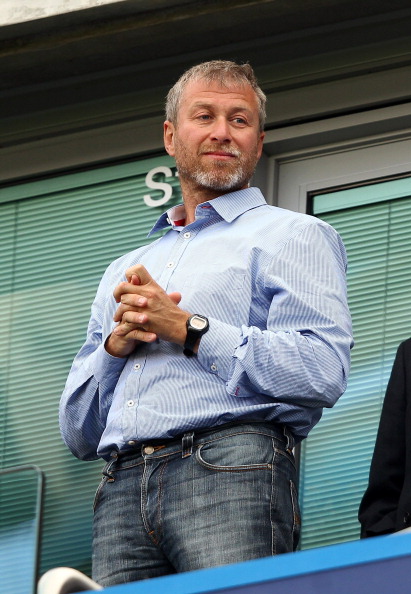 No one understands you Roman. But I do. I know exactly what you want. You want to win every game against every opposition in every competition all the time, every time till the end of time. Most people would think that's crazy! But not me! Because unlike other people, I am not a loser. I am a Chelsea fan FFS, not some plastic fan who supports a club just for its money. I mean seriously, who does that? Oh, I almost forgot, KTBFFH (that's twice, you know I'm a true fan when I say that twice).
Anyway, getting to the point, this letter is my job application to be the next manager of Chelsea. Yes I know you have hired that hack Rafa Benitez as your latest manager, but I'll be patient and wait till he s***** up too, and you rightfully show him the way out. Today is Thursday, so I'm guessing the job would be available by next Monday. No worries, I'll wait. I'm a really patient guy, just like you. See, you barely know me and we share so much in common already. But if I haven't convinced you already, here are some more reasons why I feel I should become the next manager.
For starters, I have won about 60 trophies for Chelsea in Football Manager 13 in 20 seasons. That's a treble every season, Roman. But that's not all. I won 20 Champions League trophies in 20 seasons! Sure, I had to replay a few (like 19) finals about thirty-odd times, but hey, I'm sure we can do that in real life as well, since everyone knows FM13 is the most realistic managerial experience ever. My squad at one time boasted of Lionel Messi, Cristiano Ronaldo, Neymar, Joao Moutinho and any player who had stats above 18- you know, the really good ones.
Moreover, I have great man management skills as well. As soon as I realised a player was unhappy, I used to play him in the reserve team and ruin his career, while spending a LOT of money buying a replacement and paying him an obscenely high wage. This way everyone was happy. I preserved the philosophy you have instilled in the club when you bought it.
But I have to admit, it wasn't easy. I failed my exams, had no social life, and had to face the jealousy of so many people. These other so-called 'football fans' were so jealous of my success, that they couldn't bear to hear me talking about all the glory I had achieved at my beloved Chelsea. And anyway, I don't consider them real fans, because a) They don't play FM13 and everyone knows FM13 makes you the greatest football expert on the planet and b) They weren't Chelsea fans. I also had to bear my ignorant parents' constant rubbish about doing something about my life. I mean, how can they ever understand the glory of winning the UCL 20 times in a row? I was the first person in history to do that.
So Roman (I like how we're already communicating on first-name basis, that's a healthy sign), I'm sure I've convinced you and I know you'll take the right decision. Call me, message me, follow me on twitter (please, I have only 2 followers, and they are both bots), do whatever you have to, but make the best decision of your life by hiring ME! You'd better hurry up. I see Manchester City might also need my services in the very near future (depends on Sunday's result), and they pay well too..I mean, their club also has the high moral values that I am looking for. I'll be waiting. KTBFFH! (Now you know I'm dead serious!)
Sincerely,
A true fan
P.S. I would prefer a 5-year contract. That way if you sack me by the end of next week, I don't have to write these dumb letters anymore.