Hiddink puts farewell message into perspective
914 //
29 Nov 2012, 19:41 IST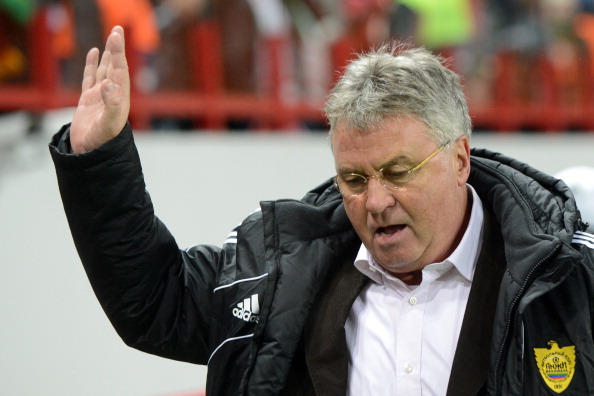 The Hague - Earlier this week, Guus Hiddink declared he was enjoying "in principle" his last season as a football coach, but Thursday he downplayed that statement again.
" 'In principle' says it all," the 66?year?old coach of Russian club Anzhi Makhachkala said, reports Xinhua.
"I have so much fun and energy. If I'm still wanted, it may be different again."
Hiddink started as coach of Anzhi this year. After 17 match rounds this season the club is second in the Russian Premier League.
Previously Hiddink coached PSV Eindhoven, Fenerbahce, Valencia, Real Madrid, Real Betis, Chelsea and the national teams of the Netherlands, South Korea, Australia, Russia and Turkey. With the Netherlands he reached the semifinals of the 1998 World Cup and with South Korea he did the same four years later.
Leading a country at the 2014 World Cup in Brazil would be tempting, Hiddink said.
"A World Cup is the ultimate. I experienced a few, the preparation, the party, the excitement, the attention worldwide is really fantastic. And Brazil of course is the country of football."
Hiddink denied to have contacts with possible other countries at the moment.
"I'm not knocking on doors. If it happens, it happens and if it does not happen then I have a lot of fun going there," he said.