Zlatan Ibrahimovic recommends Swedish starlet Alexander Isak to Juventus and PSG
3.50K //
10 Oct 2016, 20:57 IST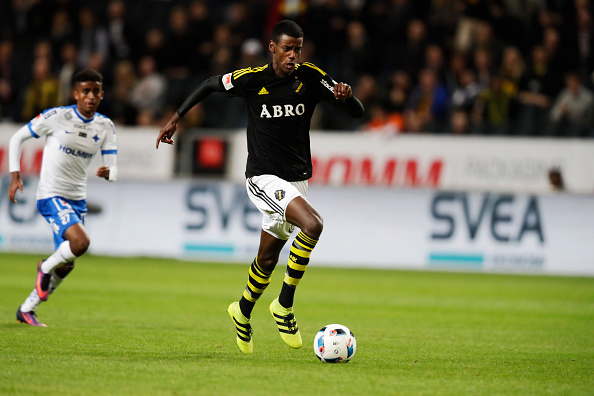 Manchester United's star striker Zlatan Ibrahimovic has urged his former clubs Juventus and Paris Saint-Germain to sign Swedish prodigy Alexander Isak according to Tuttosport and Eurosport. The 17-year-old forward currently plays for Swedish club AIK Solna and has been linked with several other top clubs from Europe as well.
Isak has often been called 'the next Ibrahimovic' and the former Juventus striker himself was full of praise for the youngster. Ibrahimovic was so impressed with the 17-year-old, in fact, that he has even recommended him to his former clubs, Juventus and PSG.
"I have seen him in action and he is fantastic," said the legendary striker when urging the 2 clubs to sign Isak. However, the Red Devils striker did not recommend any of the other clubs he has played for, which include Barcelona, Manchester United, Inter Milan, AC Milan, Ajax and Malmo FC.
Also read: Zlatan Ibrahimovic has a message of encouragement for his Manchester United teammates
Despite not being recommended by the 35-year-old, Barcelona and Manchester United are also in the market for the teen sensation along with Juventus. These three clubs are not the only big guns who are looking to sign Isak though. Barcelona's rivals Real Madrid and German giants Bayern Munich too are hoping to sign the 17-year-old talent. According to several reports in England, Leicester and Liverpool are also ready to compete for Isak's signature.
Similarities to Zlatan
Zlatan made his senior team debut for Swedish club Malmo when he was 17 and Isak, too, has gone a similar route, making his debut at the same age for AIK. The Swede has already made his debut in the UEFA Europa League this season and is poised for a national team call-up soon.
Alexander Isak is known for his finishing, heading prowess, through balls and dribbling abilities, much like Zlatan himself. There are a number of other similarities between Isak and the Manchester United striker, including their playing style and their development, and it is no wonder that the 17-year-old is called the next Ibrahimovic.
Isak's AIK teammate Chinedu Obasi also stated in an interview that the youngster has what it takes to follow in the footsteps of the former Inter striker. Most Swedish youngsters look up to Zlatan as their idol and words of praise from the man himself would be a big confidence booster for Alexander Isak who is yet to turn 18.