Is Michu the buy of the season?
930 //
01 Mar 2013, 11:01 IST
Miguel Pérez Cuesta or, as we know him, Michu has taken the Premier League by storm this season. Signed from Rayo Vallecano for a mere £2m, Michu has already established himself as a prolific goal-scorer for Swansea this season.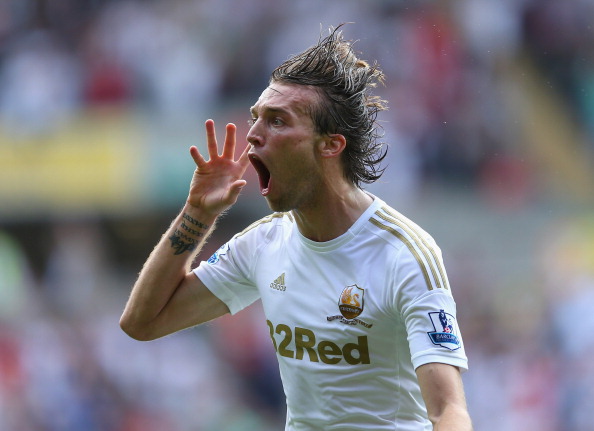 Of course, he wasn't an unknown entity when signed. He had a decent season with Rayo, and spent three good years at Celta Vigo. But he has surpassed expectations and achieved more in the past six months than he did during his stay in Spain. It's not always easy to quickly accustom to the English League, leave alone dominating it. He certainly didn't have problems with the physical nature of the league and as he is tall and well-built, it hasn't taken him much effort to brush off the defenders. And to top it, he has a sweet left-foot.
Originally signed to replace Sigurdsson in the role just behind the striker, Michu has found himself playing up top more than often. Initial experiments to play him as a striker yielded positive results, and Laudrup stuck to it. Having seen the top performers of last season leave the club to pursue their careers elsewhere, it was important for Swansea to invest and strengthen their squad. Along with Michu, they signed three more midfielders – Pablo Hernandez, Ki Sung-Yueng and Jonathan de Guzman.
He has 15 league goals to his name in 25 matches and is in contention for the Golden Boot award with Robin van Persie, Luis Suarez and Gareth Bale. He has also played a pivotal role for Swansea this season and has scored some very important goals: a late double against Arsenal in the league, against Chelsea in the League Cup Semis and also against Manchester United to salvage a draw at Old Tarfford.
But the highlight of his season so far has been the League Cup victory over Bradford, where he scored one of the goals in the 5-0 thumping. He's been so impressive this season, that many were already speculating his next club. However, he put to bed all those rumors by signing a new four-year deal with Swansea. And I feel that's quite a smart choice, seeing that he's already well-settled into the club and Swansea will be playing in Europe next season. It's easy to get carried away after one good season and make the jump to a bigger club, but often it doesn't go through as expected. Charlie Adam, Joe Allen, Scott Sinclair have all moved after one good season in the top flight but have been struggling to establish themseleves at their new club, with Adam having further moved on to Stoke from Liverpool.
Laudrup has done an excellent job in getting the best out of Michu, and is certainly trying to build the team around him. Michu has complete all-round qualities. His vision and passing is very good, and while he is not afraid to take on defenders and beat them, he also has wonderful finishing ability with deadly efficiency. At 6ft 1in, he's outstanding in the air and naturally wins a lot of headers and is the target for long balls and crosses. All these abilities make him a vital part of the Swansea setup. As a team that like to play the passing game and they even make good use of their wide players too. As with other teams, they're also forced to employ a Plan B, which often includes the long ball tactic. Such is his effectiveness that Michu plays the central role in both the plans.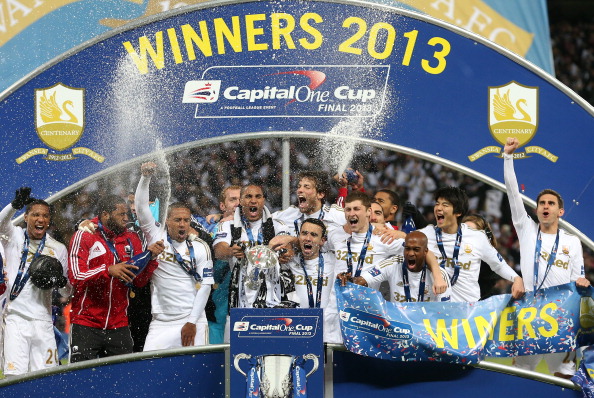 It's only a matter of time before he gets called up to the Spanish national team. Spain already have plenty of attacking options, but most of their strikers misfiring lately and deploying a False number 9, Michu deserves the opportunity.
Buy of the season? Definitely. No second thoughts about it. A few, well more than few, may argue about this putting up van Persie's case. RVP has been a brilliant addition to the Red Devils. But, Michu edges over him here considering the fee he cost Swansea and the impact and contribution he's made for them. He led Swansea to their first cup win in their history. Another thing worth noting is that, almost everybody expected van Persie to do well at United. On the contrary, no one ever expected such a season from Michu. In the present scenario where players are sold at astronomical figures, Michu is daylight robbery. Swansea have got gem of a player at £2M. It's harsh on Rayo as they were forced to sell him quick, but their loss is Swansea's gain.
Having reached such heights in his first season, it'll be interesting to see how he maintains his form and goal-scoring streak in the coming months and next season. He has set his standards very high and needs to live up to it.