Is there a thing as too much loyalty?
1.25K //
05 Dec 2012, 10:20 IST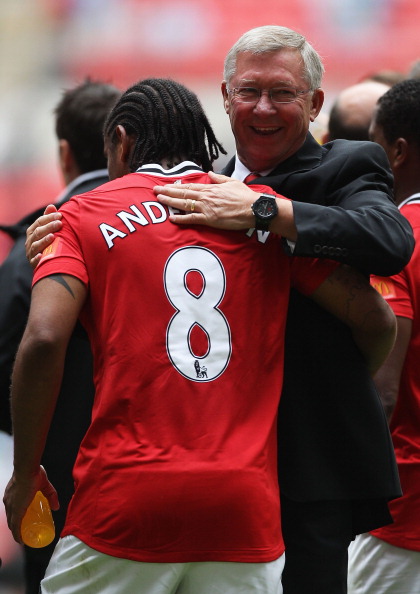 So just how much is Sir Alex regretting not going after Moussa Dembele in the summer of 2012 after the former Fulham man was available for less than half the price of an Andy Carroll? After all, there was never any doubt about Dembele's quality, especially after Martin Jol shifted him to a central midfield role at the start of the 2011/12 season. Dembele's release clause in his Fulham contract was set at ?15 million, not a stiff enough figure to put off SAF. He would have slotted right into the first team as well, what with the much documented deficiencies in the middle of the park for Man United. The player himself would have probably put pen to paper to a much more lucrative contract and, more importantly, would have stood a better chance of winning silverware at Old Trafford than at White Hart Lane. At 25, Dembele was entering his prime years and a move to genuinely big club would have appealed to the Belgian. The planets had aligned, all the check boxes were ticked. Dembele was the man Manchester United needed, a box-to-box midfielder equally capable of bullying his way into the opposition half with the ball and rushing back to throw his gigantic frame around to tackle smaller, feebler mortals. Elegant on the ball, and if need be, a brute force of nature – Dembele is pretty darn good and a rounded player (no pun intended) in an era of specialists and one-trick ponies. So then, what happened? How did Dembele end up in North London and not in Manchester?
Anderson happened. More precisely, Sir Alex's unwavering faith in the Brazilian. Because Sir Alex watches him every day, and because the fans know what he is capable of on a good day, it made sense to not buy a replica of a player already at the club. Because the similarities between Dembele and Anderson are as clear as day. Both players love to throw caution to the wind and drive forward in attack, making a mockery of the pass-and-move model, and instead showcasing a more primeval approach to the game. Both are converted central midfielders, Anderson an attacking midfielder and Dembele a centre forward originally, because each manager saw that their skills are better utilized in controlling a game from the centre rather than waiting upfront for a pass to come their way. A high percentage of successful tackles is another thing they have in common, along with the ability to spray accurate, long diagonal balls to the wings. Add in the fact that both are naturally left footed players with high work rates, what you get is two players with almost identical skillsets. Dembele has the edge in the haircut department though, with his clean shaved, Vin Diesel look, and the less said about Ando's weird hair-dos, the better.
But the problem is that Anderson does not have too many good days. Not because he is never in form, but because he can't seem to last too long. Since his debut on 1st September 2007, Anderson has played 115 matches for United in all competitions and is currently into his 6th season with the club. Discounting the current campaign, Anderson averages 20 games a season, an unacceptable number considering the resources spent on him by the club. He rarely starts consecutive matches, because the fear of injury is always lurking in the background. Watching Anderson play is like getting your hands on alcohol in the times of prohibition – savour it when it is available, even at a premium, because you never know when you are going to get it again. He is brilliant to watch, but like a circus troupe that only comes around for a few days, he leaves you wanting for more.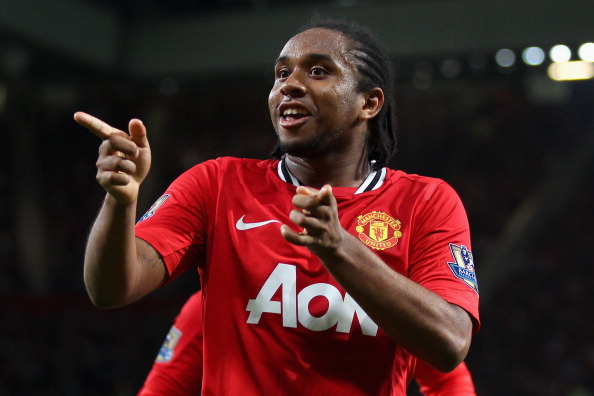 And that is why it beggars belief that a man like Sir Alex, someone who doesn't suffer fools gladly and instantly sends underperformers and party animals packing to some foreign land, is putting up with a player who can never be relied upon to permanently seal a spot in the starting line-up. Players have been cut adrift for much less at Old Trafford, so the former Porto man should consider himself very lucky to still be in the Boss' good books. Maybe it's the silly celebrations he does after scoring, his infectious enthusiasm or the way he marched with the British soldiers following the celebrations after United clinched the 2008-09 EPL title that Sir Alex enjoys. Whatever it is, SAF believes in him. He believes that Anderson will one day shake off all his injury woes and do justice to his immense talent by playing through the season, bossing the midfield and making every one sit up and marvel at this ultimate central midfielder. And to be able to see that utopia one day, Sir Alex is willing to back his man, come rain or shine.
It's no secret Sir Alex fights for all his players and refuses to hear a bad word about them. The Scotsman is more likely to swear at the assembled journalists and walk away from a press conference when confronted with an ugly truth. A bit like finding yourself in front of a snarling tiger in the middle of the jungle. You can close your eyes and keep telling yourself that there is no tiger, but it's there, and you are going to have to deal with it at some point.
Sir Alex has already missed out on Dembele and perhaps many others, simply because he wants Anderson to succeed. But that is a dangerous, low percentage strategy that is not likely to yield instant results. And in the modern game, there is very little room for hopes and dreams. Hope can turn to despair very quickly, as is the case with Anderson this season. Last heard, Anderson injured his hamstring against Reading and is likely to be out for a few weeks. Again. Man United fans probably don't have the energy to go through another Hargreaves episode, a player who on his day was one of the best in his position. But that is where Anderson is headed. Niggling injuries every month, mounting up to the point when he can't even train for fear of causing permanent damage.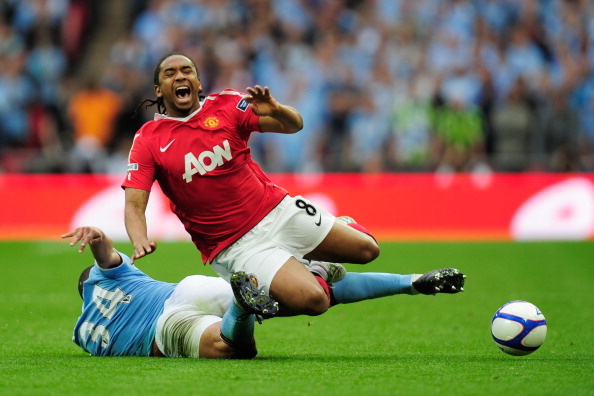 And that is the ugly truth that Sir Alex must face up to; that at 24 years of age, the boy from Brazil is a man now, but only in terms of body weight and facial hair. His injury problems are now part of his self and are likely to shadow him all his life. That is what you get with Anderson. And perhaps it is time to judge him with the same yardstick as the others before him were. If 20 games are all that can be eked out of him every season, then a pay-as-you-play deal is the order of the day, ala Michael Owen. If that is not feasible, then it is time to cut your losses and move on to a fitter, bankable player who can guarantee 35-40 quality performances a season. Otherwise, Man United are in serious danger of nesting their own Abou Diaby, a player who polarizes opinions even amongst Arsenal fans.
It's entirely possible that Anderson's recent injury is not too serious and that he will go on to have a long, successful career with United and make a fool of everyone calling for his head. But the odds are stacked against him, and from the evidence thus far, it appears unlikely. Everyone loves a good guy, but if things continue to go the way they have been, the good guy could soon become the fall guy and might find the carpet under his feet being pulled out by the very man who has been his greatest supporter at Old Trafford. Sir Alex did not get this far by being nice to his players. In this cut-throat and fast moving world of football, the only way SAF has managed to stay at the top is by making hard, difficult decisions, keeping in mind the bigger picture and the overall health of his squad. Culling is an agricultural term, but it applies to all walks of life, including football. Sometimes you have to get rid of the weak and the diseased to keep the rest of the group healthy. Let's hope for his sake, Anderson makes himself indispensable soon. Because everybody loves a comeback, but few have the patience to sit and wait for it.