John Obi Mikel: Underappreciated but never underwhelming
1.26K //
26 Mar 2013, 00:32 IST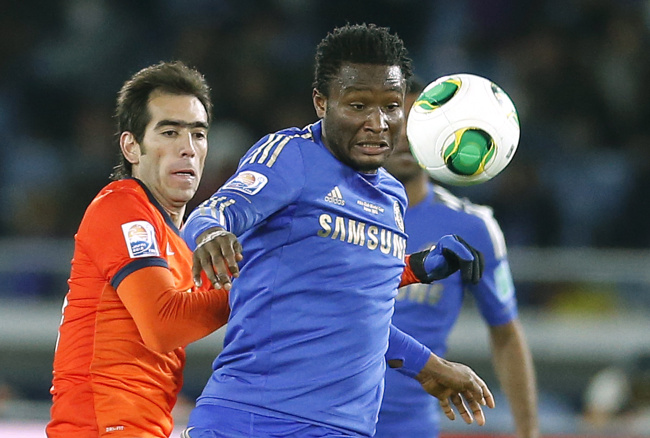 Every team needs that one player who doesn't care about the limelight, that player who gets the job done silently and swiftly. Mikel is that player for Chelsea. Even though the team constitutes big names like Hazard, Mata and Lampard, Mikel is the one who provides steel to the midfield. Composed and calm on the ball, sturdy and stringent in tackle.
Seven years ago, in 2006, after a huge scandal involving his previous club Lyn Oslo and Manchester United, he finally signed for Chelsea for a hefty 16 million pounds.
Mikel has come a long way since then. He won the silver ball in the 2005 Youth World Cup where he played as an attacking midfielder for Nigeria. He was quickly converted to a defensive midfielder when Mourinho noticed his strength and ability to pass and tackle can prove to be a huge asset in the midfield.
This transition has benefited Chelsea hugely. Some fans bicker and argue as to how he is inefficient and lousy. Some say he shouldn't have been converted to a defensive midfielder. What they do not understand is that Mikel is like the insurance agent for the team without the cheap scams.
No one can argue the amount of influence Yaya Toure has on Manchester City's game. But, yes, he averages only 1.2 tackles per game this season. This goes to show the amount of dedication Mikel (2) puts in to get the ball. Toure averages 1.2 interceptions per match whereas the silent hunter averages 1.9. After looking at these statistics, one cannot ignore the defensive contribution of Chelsea's holding midfielder.
Mikel has always been lauded for having a wide range of passing and tremendous vision. He hasn't disappointed any critics this season either.  He holds a high succession rate of passing at 90% from a crucial area of the midfield.  He salvages Chelsea from difficult positions, holds the ball and delivers it elegantly to the opposing half to start new attacks. Pardon me if I am wrong, but isn't this the definition of the modern holding midfielder?
But Chelsea are in a dilemma. They can't seem to find the perfect partner for Mikel in the midfield. Two obvious options are Frank Lampard and Ramires. Lampard isn't the player he once was but he is a constant threat to the opposing team while attacking. Ramires on the other hand hasn't been spectacular this season because of lack of matches with a defined role. When he is slotted in the midfield, he never stops running and tackling. But tackling is an art that is hard to master and Ramires isn't quite there yet.
It's time for Chelsea to decide who Mikel can function best with and stick to the plan. Mikel provides defensive cover whenever the other holding midfielder is helping the attack, perfect for players like Ramires to drive forward. Or Chelsea can go the other way round and include the veteran Lampard in the mix. He has lost his pace but is still clinical in and around the midfield. All in all, Mikel is a constant that shouldn't be overlooked as he is the one that provides the stability to Chelsea's marauding young men.