Jose Mourinho: The ultimate managerial narrative?
1.55K //
24 Mar 2013, 18:18 IST
The 15th of May, 2012 marked the tenth anniversary of Real Madrid's last European Cup title – as the first of Pérez's Galácticos with del Bosque at the helm beat a Bayer Leverkusen side with Lucio, Schneider, Berbatov, Ballack and Neuville in Glasgow. Fast-forward ten years – and two narratives one might not have predicted in 2002 have played themselves out over the last ten years.
Firstly, Real Madrid are yet to win the much-coveted La Decima, or their record-breaking tenth European Cup title. While this could be explicated and brought down to a number of specific issues, at the end of the day, for a club like Real Madrid and its fans in particular, ten years can be a very long time. And secondly, Jose Mourinho – signed by FC Porto in early 2002, quickly took European football by storm – winning three trophies in his first full season in management at Porto, the Champions League in 2004, and later moving on to Chelsea, Inter Milan and now Real Madrid, winning several trophies at every club.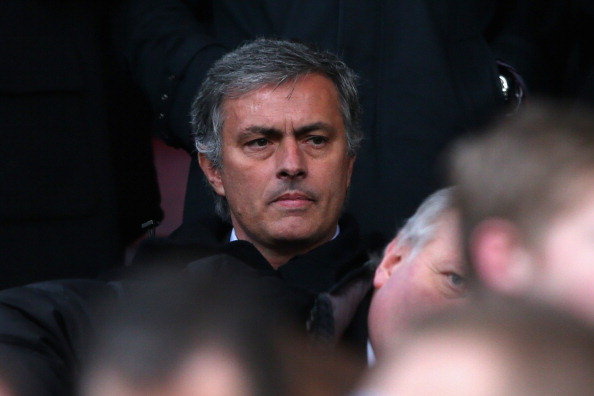 Mourinho has been a wanderer of sorts – four clubs in ten years is unconventional for a job where longevity and stability have shown to benefit both club and manager in the long run. It is hardly surprising to see speculation concerning Mourinho's position at Real Madrid, with rumours that he will be evaluating his options and quite possibly moving away from the Bernabéu at the end of this season. Recent hearsay has also indicated that he might return to a previous club. Whether that club will be Chelsea, whose fans are clearly unhappy with Benitez and trigger-happy owner is close to being strapped for world-class options, or Inter Milan, who have won no trophies but the Coppa Italia since Mourinho left them in 2010, is yet to be seen.
But for a man who, as Samuel Marsden aptly observed, "strategically and meticulously plans every step of his career", it would be, if anything, exceedingly unorthodox to pass up on the opportunity to become the man who led Real Madrid to La Decima. Mourinho's Madrid side have come close – reaching the semi-finals consecutively in the last two seasons, and in Galatasaray have an opponent they must believe they can overcome to reach the semi-finals for the third year in a row.
Even if Real Madrid did not go all the way this year, it would make little sense for Real Madrid and Jose Mourinho to part ways from the perspective of Real Madrid. Simply put, Pérez would be hard-pressed to find another manager who is close to having won as many trophies as José Mourinho has in order to bring the European Cup back to the Bernabéu.
Mourinho's perspective on whether he should stay or leave, however, would be completely different. Mourinho does seem to care about his own career trajectory almost to the point where it matters more to him than anything else. He is writing his career's storyline at every club he goes to, and will want to see himself as the undisputed top manager in the world when he retires.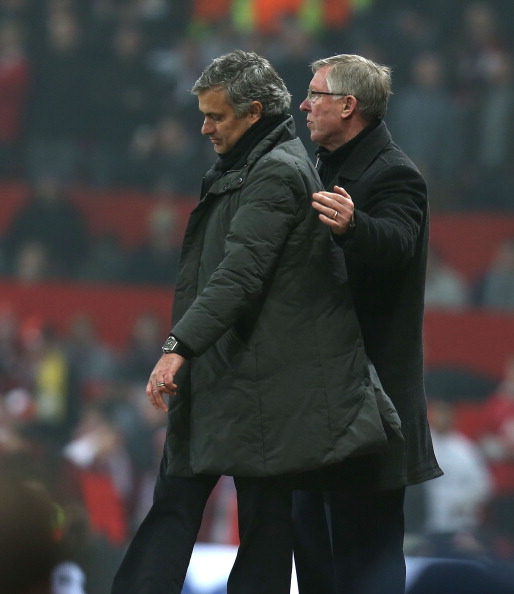 Assuming he does not go out of his way to take charge of a small club and take them to the top, there do not seem to be a lot of challenges left to conquer for José. One could argue that he is still yet to conquer Germany – but the fact that the Bundesliga is still comparatively closed, with only 2 foreign managers in 18 clubs as opposed to 7 in 20 in the La Liga and 8 in 20 in the Premier League, along with the fact that the biggest club in Germany has signed Pep Guardiola, all point towards the possibility of Mourinho eyeing a different job altogether, a job not based in Germany.
It would be an understatement to say that the writing is on the wall. Sir Alex Ferguson has praised Mourinho on a number of occasions to the point of almost saying that he has no weaknesses, many significant individuals in European football have indicated that he is the best-fitting candidate to replace Sir Alex, and not to mention, Mourinho's atypical demeanour and his post-match interview at the second leg of the Real Madrid-Manchester United Champions League tie – the list is seemingly endless. Even if Mourinho did move to Chelsea or Inter Milan at the end of this season, it would be hard to not suspect that, if anything, this would be an interim period of sorts for Mourinho, as he waits for Sir Alex Ferguson to retire.
Simply put, if there is no next step in terms of a different country to conquer, the next step in this phenomenal Mourinho-saga of sorts, logically speaking, would be to move to the biggest club in the world. And if the biggest club in the world is not Real Madrid, it most certainly is Manchester United.