Juventus played their second pre-season game against Inter Milan in the International Champions Cup 2019. The scoreline read 1-1 at regular time and Juventus won 4-3 on penalties. The first goal of the match was a Matthijs de Ligt own goal, while the second one was scored by Cristiano Ronaldo .
In the first half of the match, Juventus were really struggling to find their feet as Inter were bossing them around. From a corner in the first ten minutes, Stefan Sensi swung the ball in which was put in the back of the net by de Ligt's poor touch. Samir Handanovic, the Inter goalkeeper had little to do throughout the first half as the Old Lady really struggled to break that Inter defense. The first half ended with Inter in front.
In the second half of the match, Juventus looked more in sync but Inter still weren't giving anything away. The Old Lady did equalize through a free-kick taken by Cristiano Ronaldo which was deflected and ended up in the back of the net. Inter Milan did have their chances in the second half but they weren't clinical and Ronaldo also missed a guilt edge opportunity around the 70th minute of the game. The match ended 1-1 at regular time and on penalties, Juventus beat Inter Milan 4-3.
All in all, it was a pretty entertaining match and in this slideshow, we'll take a look at the 5 talking points from the match:
#5 Juventus' midfield looked pretty one dimensional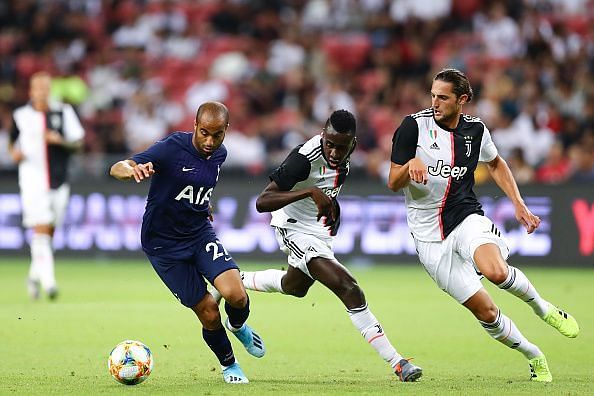 In the first half, Juventus had a midfield three of Adrien Rabiot, Miralem Pjanic, and Blaise Matuidi but it looked like Juventus were lacking that cutting edge in the middle of the park. Effectively, Pjanic and Rabiot are both deep-lying playmakers who love to sit deep and dictate the play. So, Juventus were lacking that midfield presence on the right-hand side as Matuidi was occupying that left side, while both Pjanic and Rabiot were drifting in towards the center of the park at every opportunity.
We haven't yet seen Aaron Ramsey in the midfield for Juventus yet, so it can be said that they are missing a creative spark. But if today's performance was anything to go by, the Old Lady left a lot to be desired in the middle of the park.
#4 Inter Milan are slowly starting to look like a Conte team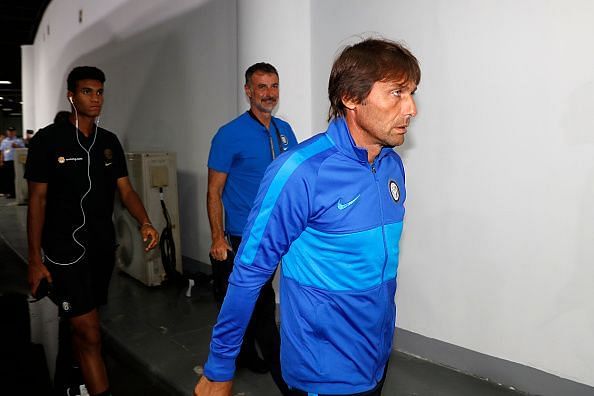 Against Manchester United, we saw Inter's resolve in defense, but they couldn't spring anything together in attack but that changed against Juventus today. Inter were playing brilliantly on the counter and they were even pressing Juventus upfield.
Also, the Old Lady couldn't find any spaces in Inter's defense to take advantage of and the three at the back were really solid. Playing in a 3-5-2 formation, Inter were really dominating the midfield and not giving anything away in defense and Handanovic had barely anything to do in the first half especially. Although they did give away a goal in the second half, it was very unlucky for Inter to concede in that way. After this match, one thing that can be said is that slowly but surely Inter is starting to look like a typical Antonio Conte team.
#3 Juventus players haven't yet come to grips with Sarri's philosophy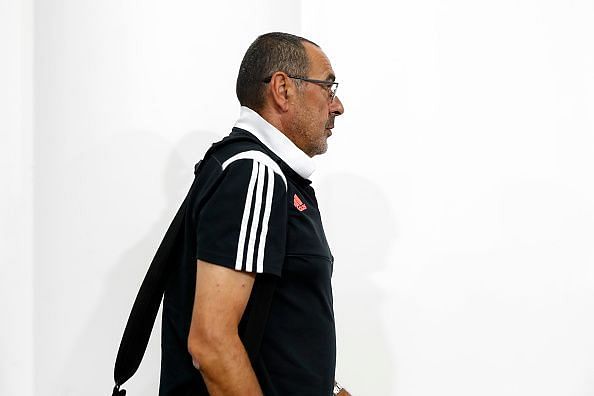 As we saw in Juventus' match against Tottenham Hotspurs, it seems like Sarri hasn't yet been able to implement his style of play on the Juventus players. The formation is going to be a 4-3-3 as always is the case with Sarri's teams but neither the front line nor the midfield looked in sync today especially in the first half.
Sarri's game is all about keeping possession and dictating the game. Cutting the opposition defenses open with passing moves and moving the ball quickly in the attacking third. We, unfortunately, didn't see any of that today. While it's just the second pre-season game, Sarri hasn't yet been able to build an influence on this team.
#2 Inter Milan looked brilliant from set-pieces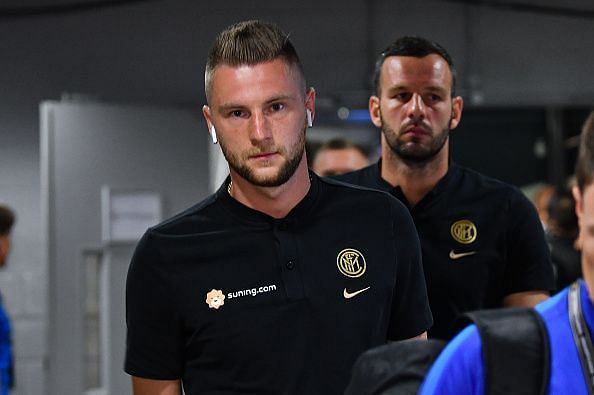 As mentioned before, Conte is slowly getting his style of play from this Inter team. Against Manchester United, Inter weren't threatening to score from open play but they were really looking dangerous from the corners and against Juventus today, they scored from a corner.
Inter Milan have some brilliant headers of the ball in their team with the likes of Milan Skriniar and Stefan de Vrij and we haven't seen Diego Godin yet. Also, they have some great set-piece takers and Sensi was the best of them today. From the initial looks of this Inter team, it is fair to say that they would be deadly from set-pieces in the upcoming season.
#1 Juventus seem to be lacking balance in their attack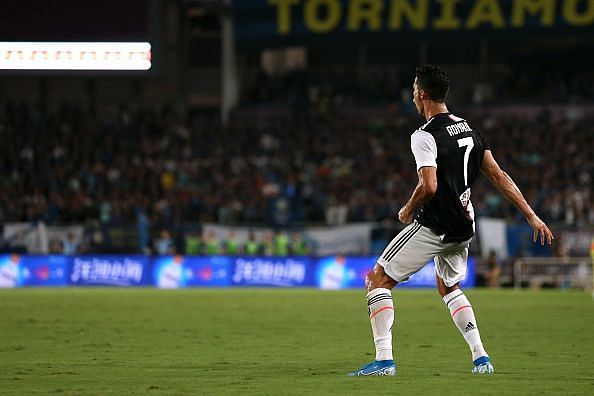 The front three of Juventus in the first half was Gonzalo Higuain, Ronaldo and Federico Bernardeshi. Throughout that first half, Juventus lacked that attacking balance as the front three was very narrow. Ronaldo playing from the left-wing was drifting in towards the center at every opportunity, while Higuain looked seriously out of touch.
Juventus are lacking that proper left-winger as Ronaldo isn't really one. He usually vacates that left side for a more central role and he is at his best when he is doing that. Mario Mandzukic came on for Higuain in the second half and the attack did look more in sync but they didn't really threaten the Inter backline much. Sarri has a really tough job of finding the best-attacking trio for next season.