Juventus 3-0 Chelsea: Classy Juventus send Chelsea on the brink of elimination
758 //
21 Nov 2012, 14:07 IST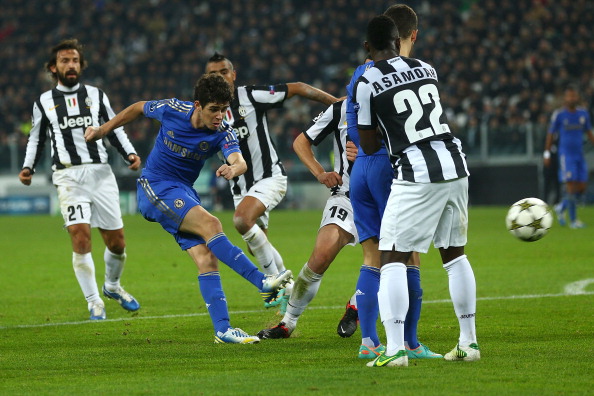 The Old Lady welcomed Chelsea to Turin on matchday 5 of Champions League, with the Blues knowing very well what was at stake in this clash against Juventus. A win would have quelled all fears of elimination otherwise; their fate would hang upon the uncertain world of group stage statistics.
The match however was far from simple as Juventus played all guns blazing, ending with an overwhelming 3-0 defeat for Chelsea. An underwhelming first half gave way to an even more frustrating second half, resulting in a thoroughly deserved 3-0 defeat for Chelsea.
Starting XI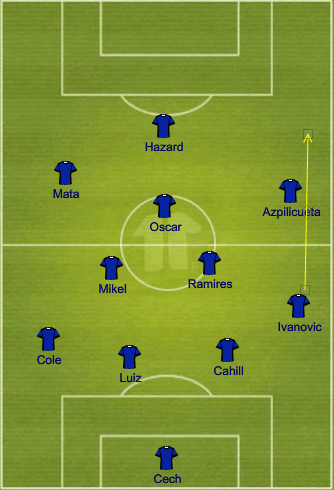 Chelsea fielded a pretty interesting line-up with Torres dropped due to his torrid form. With Daniel Sturridge already injured, Di Matteo went La Furia Roja with Eden Hazard as a False No 9. Cesar Azpilicueta was given a starting place at the right side of midfield.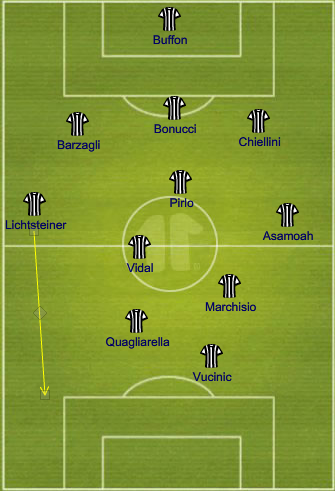 Chelsea on the Defensive
It was clear from the beginning that Chelsea were content to sit back and defend, looking to break on the counter in the same way as they handled Barcelona and Bayern Munich last season.
Juventus played in a fashion of sorts where they keep possession and suddenly bust forward with a few quick passes that would dismantle the Chelsea defence. Fortunately for Chelsea, Petr Cech was spectacular in front of his goal. Oh, and there was this specialist in goal-line clearances back in the mix as well, the Chelsea left back, Cole.
Chelsea continued to absorb the Juventus pressure, and almost took advantage when Juve seemed to push too aggressively. On one of these occasions, Chiellini lost possession in the Chelsea 18-yard box, leaving acres of space for Chelsea on the counter. Oscar made a fantastic run, eventually feeding Eden Hazard for a point blank shot on Buffon that definitely should have seen Chelsea up 1-0.
The game continued in the same vein, Juventus pressed forward, and Chelsea did a nice job of defending them eventually getting more dangerous looking scoring opportunities.
That all changed at 37 minutes when Pirlo took a relatively harmless shot from 30 yards away, but a brilliant deflection by Quagliarella left Cech wrong footed putting Juve 1-0 up.
Juve find Space
Being a goal down, Chelsea began to surge up with the help of Ramires and Mikel who made some excellent forward runs. Ivanovic was also on hand on the right wing as he made some nicely incisive runs down the flank. The one Chelsea player who never seemed to find a proper position was Azpilicueta as he had to cover up for Ivanovic on the right side.
Sadly for Chelsea, this led to Juventus getting more dangerous up front because of the space left between the Chelsea defence and midfield. Vidal and Marchisio took full advantage of these holes up front to open the Chelsea defence with quick passes, and on many cases long range shots which they were getting the space and time to shoot.
With Ivanovic upfront, Cahill and Luiz busy with the two Juve strikers, Cole had to defend in the central side of the defence causing the Juventus right flank to be wide open. Lichtsteiner made full use of that space to create quite a few chances in those situations.
Moses in, Azpilicueta out
Chelsea soon made some changes, with Moses being introduced in place of poor Azpilicueta whose position was always uncertain. Torres also came on for Mikel.
Moses coming on was technically a good substitution but Asamoah made sure that RDM would bemoan his mistake here. Asamoah had been marked by Azpilicueta before the substitution but with Moses on, he ran free and eventually provided Vidal for the Juventus second goal.
2-0 Juventus.
The introduction of Torres was of not much use against a team parking the bus and defending a two goal lead. Petr Cech was caught a mile out of his goal for a third in the game's closing minutes, but by that point the players on the pitch had more or less checked out of the game anyway.
A Few Talking Points
Simply put, the False No. 9 experiment did not work. Aside from some good counter play – which in itself was rare – Chelsea did not threaten Buffon much at all. It seemed that, at times, the 'Mazacar' trident was hesitant to work the ball into the box without any focal point.
Strategically, RDM failed in his tactics against Juventus as every move that he made seemed to backfire on him.
Chelsea's presence in the competition, that they won last season, is now on life support as result of this loss. To put it simply, their progression is out of their hands now. Only a Shakhtar win over Juve, coupled with a Chelsea victory against Nordsjælland, on the last matchday will ensure advancement out of the group stages. Anything less and the reigning champions would be out.