La Liga: The Season Preview
686 //
27 Aug 2010, 13:45 IST
The Spanish League is going to start tomorrow and with addition of few more new players this year it seems the battle will be more fascinating. Even those who blame la liga for being predictable cannot ignore the league with most talents and skilful players of the beautiful game. And if the Spanish bigwigs do not fail to win throughout the season, that doesn't sound bad for a league.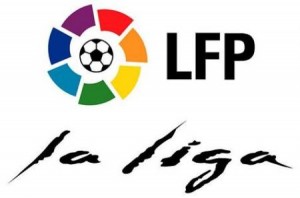 If we have good look at the teams this time, twenty teams can be divided into five groups fighting for places among themselves.
The Leaders (1-2):
Surely the two top teams, Real Madrid and Barcelona, are way above the rest. If you have a look at the players they have and the form they are in, it is difficult to find out a team from anywhere that can outplay them on their day. And when they fight among themselves that is the best thing to watch.
Real Madrid have strengthened their team this year even after having an embarrassment of riches in their squad. And the biggest signing of all, strangely, is their coach, Jose Mourinho. With such a coach that has won almost everything around Europe, and new signings like Mesut Öezil, Sami Khedira, Angel di Maria, Pedro Leon, Ricardo Carvalho and Sergio Canales to squad that already boasts of Cristiano Ronaldo, Kaká, Xabi Alonso, Higuain and Van Der Vaart among others, they are really the team to watch out. But between them and the title will be the ability of Mourinho to control such a big group of stars and a threat called Barcelona. Barcelona are always a formidable side and with the addition of David Villa with such a big group if similar minded people they are going to come out stringer than ever. The biggest weapon for them is the chemistry that the team developed and the confidence they gained after being the world champions with almost the same squad. The new signing Adriano will add depth in more than one position and the youth team players like Jonathan Dos Santos, Thiago Alcantara and Fontas are able to fill up the gaps whenever necessary. However, lack of bench-players of same quality as the first eleven and over reliance on the youth may hit back at them whenever some key players are injured. The concern seems more at the defence where if either Pique or Puyol gets injured, the backup is not good enough. Still, Barcelona have shown they can cope up under pressure and perform and they will be a step ahead than their Madrid rivals.
My prediction: Predicting anything between these two teams may make anyone look like a fool a year later. Still if I have to make to a prediction I'll go with Barcelona being the winner.
1. Barcelona 2. Real Madrid
The Challengers (3-6):
The competition seems more fierce in this group of clubs as they fight for their place in the continental leagues and hope to give a fight to the big brothers at the top.
Atletico Madrid seems to be well poised to come out strongest in this group. New signings Felipe Luis and Diego Godin and strengthens their weak link, the defence. Attacking line-up was not their problem even last year and with Forlan, Aguero, Reyes, Jurado, Simao and new signing Fran Merida up there, they can pose problem to any defence in the world. For a more detailed look on the squad click here.
Valencia is in the rebuilding phase after losing two of their biggest stars David Villa and David Silva. And as if that was not enough they had to sell veteran Carlos Marchena and Alexis from their backline to la liga rivals and striker Zigic to Birmingham City. However, Valencia is still a major force in la liga with good reinforcements coming in to take place of the previous stars. Newly signed Ricardo Costa and Dealbert can handle the defence with the help of Bruno, Miguel and Jeremi Mathieu on the flanks. The Turkish new comer, Mehmet Topal will do well in the role of holding midfielder if he settles to Mastala life quickly. Ever Banega will hope to continue his scintillating form as the playmaker with support from ex-Rubin Kazan man Alejandro Dominguez at the attacking midfield and Juan Mata and Pablo Hernandez on the wings. With both Villa and Zigic gone, the Valencian attack will depend on new pair of Aritz Aduriz from Mallorca and Roberto Soldado form Getafe, both of whom have shown last year at their respective clubs that they more than capable of scoring goals at the top of the Spanish league. The team will surely take some time to combine, but if they do they are going to be a good challenger.
Selling out Diego Godin and buying Carlos Marchena, Villareal have almost maintained their defence to the same standards. Last season was disappointing, mainly due to a bad start and almost season long injury to key players like Marcos Senna and Santi Cazorla. But this year is different with the upcoming talent of Bruno adding strength at the middle of the park with Borja Valero and Santi Cazorla coming back to the squad. Nilmar and Giuseppe Rossi will be threatening in the front if supplied properly. Super performing players from Villareal B who had a great season in the segunda division will add depth to the squad, especially at the back. They let in only at the rate of 1.33 goals per match. Veterans Senna and Joan Capdevila will add much needed experience to the team and are surely capable enough to serve the team at the highest level. If 4-1 win over a near full strength Tottenham Hotspurs side and thumping wins in the Europa qualifiers are anything to go by Villareal will be a tough nut to crack.
Selling an important and talented player, Adriano, and being dumped out of the champions league qualifiers are not great things for a team to start a season. And Sevilla could not hold onto a 3-1 home win in the Spanish Super Cup losing 4-0 in the return. The only good news for them probably is they still have Luis Fabiano and Jesus Navas in the squad. Add to that Kanoute, Romaric, Zokora, Renato, Perotti and Capel and the squad doesn't look weak to say the least. Palop's sometimes shaky performance under the bar and a not-so-good defence may cause a problem for the Sevilla.
My prediction: Tough choice to make here, given that consistency will be the key for this battle.
3. Atletico Madrid 4. Villareal 5. Valencia 6. Sevilla
The Mid Tablers (7-8):
Athletic Bilbao is that special team where the culture is mixed with football so much that they create their own team from the local products or those who are not far away as far as blood relations are concerned. Yet they come out with a strong team every year. With the talents like the world champions Fernando llorente and Javi Martinez in the squad and young talents like Iker Munian or Amorobieta growing up, Bilbao will be a threat to the challengers as well. Getafe lost two of their most influential members Soldado and Pedro Leon to bigger clubs. It looks more probable that they finish lower than sixth place that they achieved last time. With newly signed goal-machine Colunga ready to take the place beside experienced Manu De Moral, Miguel Torres and Diaz in defence and Derek Boateng and Victor Sanchez, on loan from Barcelona, at the middle of the park, Getafe can surely finish ahead of the teams that are named after them in this article.
My prediction: In this battle for the last slot for Europa, Athletic Bilbao looks like the potential winners.
7. Athletic Bilbao 8. Getafe
The Also-Rans (9-12):
There are some teams in every league who protect their status at the biggest stage but never pose a real threat to the teams above. Sometimes, these are the teams that decide the titles and the European spots by causing some scintillating performance on a good day.
Deportivo La Coruna are a new entry in this category. They were one the best in the league some ten years ago but the days are gone. The super depor are now baby depor. There will be times when we will hear the names of Riki, Rodriguez and Valeron and their only star player Andres Guardado, but those days will not be very frequent. Espanyol, like most from this category, are in a budget constraints and do not have a great squad. Captain Ivan de la Pena, who is currently injured, along with Argentine loanout from Napoli, Jesus Datolo, will help them fight for a place in the top half. New signing Sergio Garcia will add more potential to the forward line. However, the player to watch will be young and talented goalkeeper Carlos Kameni. Other than the Barcelona derby, where they traditionally play well, we can't expect much from this side against bigger teams. Osasuna may not have a solid squad but players like Nacho Monreal at back, winger Juanfran and striker Walter Pandiani give them a solid frame to work upon. With Coach Antonio Camacho leading them, Osasuna looks likely to top the bottom half. With new owner Sheikh Abdullah from Qatar taking over Malaga, they spent a lot and wisely on some of the cheap and good players. With their last year's saviour Duda still around, Malaga look like the team to end up this group.
My prediction:
9. Deportivo La Coruna 10. Espanyol 11. Osasuna 12.  Malaga
The just-saved-the-asses (13-17):
The fight to retain a spot in the la liga will be a tough one for the rest eight teams. But surely some of the teams are safer than the rest among them. RCD Mallorca did great to finish fifth last time but UEFA kicked them out of Europa league due to financial problem. And for the same reason only they are not able to retain the super-performing squad and are on the list of probable candidates for relegation. It's a pity that Rafael Nadal doesn't play as good with feet as he does with a racket and the fact that new coach Michael Laudrop cannot really make any bunch of people la liga champions. However, they are most likely to be away from the drop zone. May be when Racing Santander sold Sergio Canales to Real Madrid they hoped to keep him a year on loan, but that was not the case and they lost their best player. However, they still have players like Memo Tchite, Pedro Munitis and Barcelona loan-out Henrique who can save them from going down. Almeria and Sporting de Gijon are not the most fancied club in Spain, but they, at least sometimes, put up good show and can thus be in the safe zone. Same can be expected from Real Sociedad, who were once the Spanish powerhouses and have come back to the big stage after a good time. Signing players like Joseba Llorente and Raul Tamudo will surely help them.
My prediction:
13. RCD Mallorca 14. Racing Santander 15. Sporting de Gijon 16. Real Sociedad 17. Almeria
The Dropouts (17-20):
Real Zaragoza signed a few players like Jermaine Pennant with a hope to revive their fortune but it was too late for these players to be so generous. Though they were saved at the last previous year, this time it seems the axe will fall on them. Levante and Hercules looks more set than anyone to go back to the league where they came from this year as most of the players that helped them have left now. Unless Hercules really sign someone like Trezeguet (whose wife being from the Alicante region being the only reason of being linked with them, i guess) they are almost sure to go back.
My prediction:
18. Real Zaragoza 19. Hercules 20. Levante