Lampard in his last season at Chelsea?
688 //
14 Dec 2012, 18:21 IST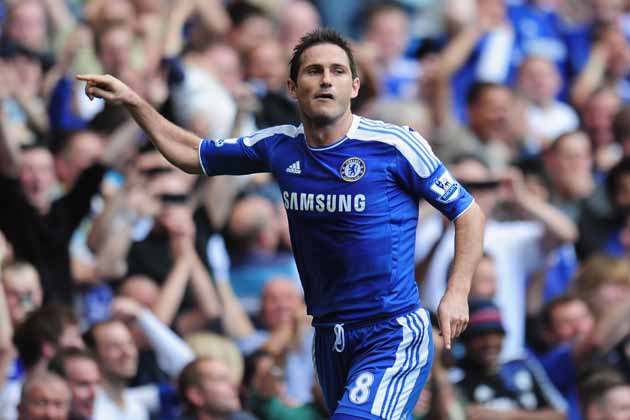 Chelsea legend Frank Lampard could be in his last season at the club. Lampard's contract comes to an end at the end of the current season and there have been no talks of any contract extension as yet.
With the flurry of young midfielders in Hazard, Oscar and Marin coming in this season, Lampard could very well be in the fringes come next season. Even in the current season, he has had very few starts.
At 34 years of age, Lampard believes he still has 2-3 years of top-flight football left in him and would want to be involved in matters, rather than spending time on the bench. "Maybe things don't last forever" is what he said on being asked for comments regarding his future at Chelsea.
Frank Lampard, a product of the West Ham United academy, started playing football professionally in 1994 when he was inducted into the youth team. He was with West Ham till the 2001 season, when he was bought by Chelsea for $11 million. He made his Premier League debut with Chelsea against Newcastle United, and has not looked back since then.
He has been a permanent fixture for the Chelsea team since then and a predominant figure in Chelsea's rise to the top of English football. He has won all trophies on offer in English football and also realized the dream of winning the UEFA Champions League trophy last year. This Sunday, Chelsea will be facing Corinthians of Brazil in a bid to lift the Club World Cup. That would make his already impressive trophy cabinet much more imposing.
Frank Lampard is the third highest goal scorer for Chelsea with 189 goals, only behind club legends Bobby Tambling and Kerry Dixon. He also has the third highest number of goals for Chelsea in the Premier League, a remarkable feat for a midfielder.
The name Lampard has become synonymous with Chelsea Football Club and it will be an immensely emotional farewell for the veteran, if it happens. There are talks of him joining LA Galaxy as a replacement for compatriot David Beckham, or going to China joining his former club mates Drogba and Anelka. But Lampard will always be remembered as the legend who helped Chelsea become the dominant club it is now.