Liverpool FC - Loopholes of the past and Expectations for the future
1.27K //
31 Jul 2012, 19:56 IST
With each passing day of the transfer window , it's becoming harder and harder for a Liverpool fan. Unsettled players like Andy Carroll and Alberto Aquilani are only adding to the negativity that surrounds Anfield at the moment. Although every club has the right to be optimistic, it's necessary to set realistic goals to avoid disappointment when the season ends. Sadly, Liverpool have failed to achieve even those realistic targets in the past three seasons. If you ask me, Liverpool deserved a better position in the league table considering the number of chances they created. You can blame lady luck. It's not normal for a club to hit the woodwork 30-something times in a single season. Kenny did okay, but the players let him down.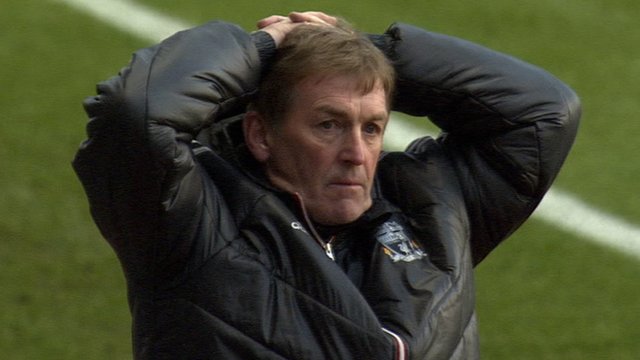 Transfers and unsettled players have been a constant pain for Liverpool in the last decade. If you follow the trend, Liverpool buy the right players at the wrong time by paying the wrong fees, and then take wrong decisions like loaning them out – Andy Carroll, Alberto Aquilani and Joe Cole to name a few.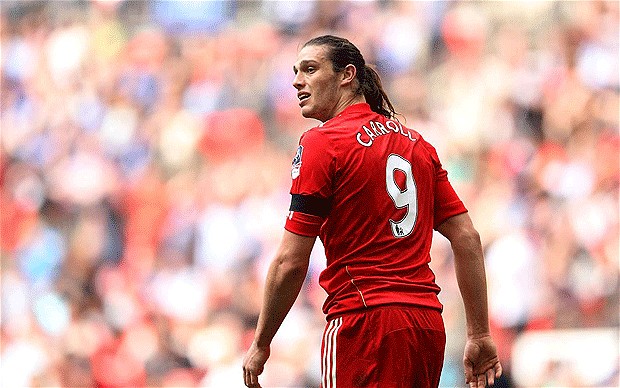 Liverpool spent a fortune on English players last season, but it turned out to be a big fiasco. Except Suarez, Liverpool failed to attract star players, with the major reason being the lack of top level European football. A bitter truth – Liverpool can't compete with Man City, Chelsea, Man Utd and Arsenal in the transfer market. Even Gylfi Sigurrdson chose Spurs over Liverpool.
The biggest loophole I could identify is that after Rafa Benitez, Liverpool have lacked an "identity". Players weren't sure about their position and what the manager wanted from them. That is why we saw Raul Meireles playing as a RW, CM and CAM . Last season, Jordan Henderson got a lot of stick playing for Liverpool. He played in the wide areas and centre of midfield. That is why I was ecstatic when Rodgers took charge, because I knew a manager was coming who knew exactly what kind of players he want and what he wants from those players.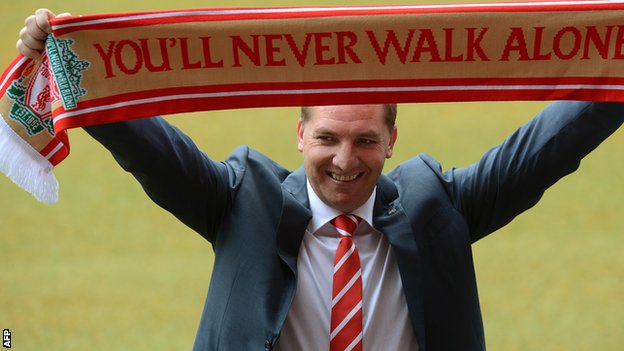 In Brendan Rodgers, Liverpool have a manager with vision & style. He is creative and has got a little zinc to his style of football which he wants Liverpool to adapt to. It won't be easy and will take some time before we see Liverpool's tiki-taka. The question arises, What can Liverpool achieve this season?
Liverpool never compromised on the future and kept the present in mind, but still somehow managed to land up in a position that they are in right now. We are not going to talk about tactics and transfer targets here. We just want to explore the possibilities, come end of the season, for Liverpool. Liverpool is not a small club and never will be. Expectations will be there, always. Sure, Liverpool have underachieved but they can't lower their ambitions because of that. Realistically speaking, If Liverpool are in contention for the Top 4 till the end of season, I will consider it a growth.
A Top 4 finish is a realistic target this season, yes, and Liverpool can achieve that. All they need is a goalscorer – a poacher,  and the new boy Borini fits into that category. Suarez and Gerrard can provide the magic to win close games. Lucas' form will be key as Brendan's style relies on a strong CDM. Liverpool needs to make a statement, and make it soon too. The American owners are ambitious and bold at the same time. Every true football fan would like to see a competitive and strong Liverpool side. Will the Liver bird fly high this season, or will the burden of expectations bring it down? We shall see.