Liverpool: The story so far and the road ahead
693 //
18 Dec 2012, 21:47 IST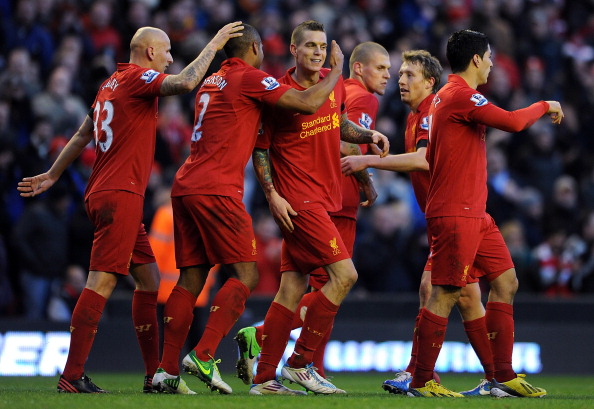 The Reds, under the new manager Brendan Rodgers, have had quite a mixed season so far. The youth players like Raheem Sterling and Jesús Joaquín Fernández Sáez de la Torre "Suso" have shown that they have the quality and promise great future along with Andre Wisdom, Adam Morgan and Samid Yesil. All of them have a lengthy contract at Anfield except Sterling, who is currently in negotiations with the club's managing director, Ian Ayre.
But what about the present? Should the Liverpool fans wait until they all mature into players that can challenge for the title and become Champions League regulars ? Should we continue to sing the songs of our glorious past, while the rival fans continue to mock us with their current success?
The answer is a big NO. It'll take these young guns at least four years to develop into world-class players ready for the big stage on a consistent basis. Having spent three seasons already without CL football, adding four more to them amounts to a seven-year absence from Europe's elite football competition, and this is something a club like Liverpool can't afford. The Premier League has pretty much opened up in the last few years, and the task is only going to get tougher. And if Liverpool fail to secure CL football by next season, they would have a huge task to get back into the top 4.
Coming to this season, Liverpool have endured their worst start to a Premier League campaign in a 100 years. But still, Brendan Rodgers' appointment is a stroke of genius. Why? Because their position on the table doesn't reflect on their performances and development. Liverpool haven't even come close to breaking into the top 8 this season, but the man at helm, Brendan Rodgers, seems to have the full support of every LFC fan and the board. Soon after his appointment, he himself said that he can't win over some fans, no matter how much success he brings to the club, and he wasn't here to please them. However, he seems to be contradicting himself, taking over 'ALL' the fans. The players seem to be enjoying his leadership and the board likes him, too! (Reportedly, he's been given three years to bring CL nights back to Anfield) And, really, Liverpool have come a long way since the last season.
"Form is temporary, Class is permanent." And truly, Brendan Rodgers is bringing some class to Liverpool. His pass-and-move style has been well-taken by the players. They completely outplayed Manchester City, Manchester United and Everton but failed to pick up wins from these games – losing one and drawing two. But they did outplay three teams out of the top four and were equally good against Chelsea.
The players too have improved a lot. Luis Suarez has been just phenomenal, silencing critics regarding his goal-scoring abilities, single-handedly winning us crucial points. The 'old' Reina seems to be coming back, Agger, Skrtel and Johnson are continuing their fine form from last season, while Enrique is finding some consistency and being versatile on the pitch. Lucas looks in good nick, Joe Allen is proving to be our best summer signing, and youngsters Sterling and Suso have stepped up to the mark. Brad Jones, who always looked shaky between the sticks, has been brilliant in the absence of Reina and deserves playing time. Henderson has improved his game in every aspect, improved his work rate and regained confidence going forward and in his shots (I personally believe he can succeed at Liverpool – just like Lucas). Even Joe Cole and Downing are improving of late, but have been far too inconsistent.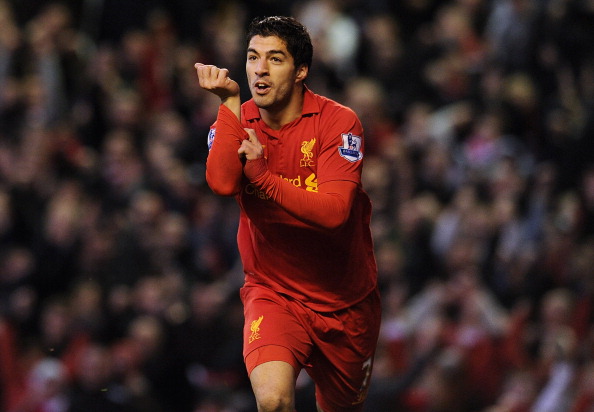 So, the manager is good, and the team is improving and playing well. So why are the results not coming ? Well, the problem is CONSISTENCY. The players are producing 'glimpses' of quality in the final third, except Suarez, who's been far more consistent. None of our players have been able to carry their good run of form for around 15-20 matches at a stretch this season. Sterling is too young to get into clever, goal-scoring positions consistently. The Reds' other wingers this season have been Enrique, whose is naturally a full-back, Downing, who 'hates' drifting into the box, and Henderson, who can't play 90 minutes as a winger. Agger and Skrtel turn up on the attacking front to meet crosses, but can't be there always (they need to defend, too!). In such a scenario, too much responsibility falls on Suarez and Gerrard, who have been handling the pressure quite well, so to say.
Liverpool currently are five points off fourth placed Everton. A few good moves can really get Liverpool into the top 4. Downing has been in the starting XI ahead of Henderson because he can play as a left-back. I say play Henderson, and if it doesn't work then shift Enrique up and bring on Downing as a left-back (it's a temporary solution- mind you!). And, one more thing, use Assaidi in the Premier League. He deserves at least one chance, right? The January window is just two weeks away, and if Liverpool can get a reliable striker, one (or two) wingers and an attacking midfielder like Gerrard, they're bound to finish in the top 4 this season itself. But that's a lot of business and for that, Liverpool should offload some too. Joe Cole and his 110k-a-week wages should be disposed off soon. Downing can leave if an offer in the region of 8-9 million euros comes in. Less than that, and we should keep him till the summer window (he can contribute something, certainly, to the squad!). Alexander Doni should be on his way out. Then, Rodgers and co. should try and get Sturridge/Walcott (only one of them), Klaas-Jan Huntelaar, Thomas Ince and if possible, Xabi Alonso. (I'd love to see him again in a RED shirt)
Hope these deals materialise (at least some of them)! YNWA.