Manchester City escape with goalless draw against West Ham United
944 //
04 Nov 2012, 01:11 IST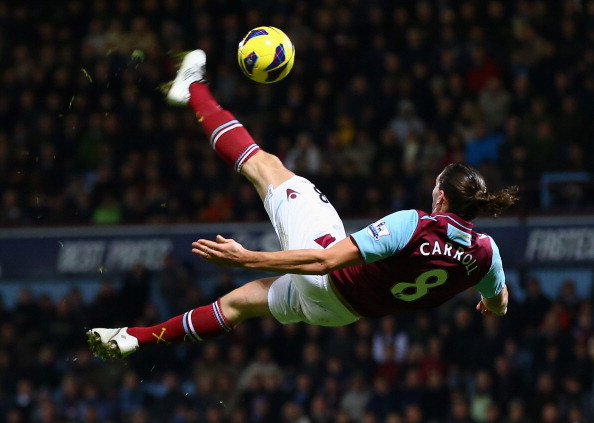 It was a goalless draw at Upton Park between newly promoted West Ham and visitors Manchester City. It was, by no means, a dull game, however, with plenty of chances going both ways that failed to be converted. Kevin Nolan had a goal wrongly disallowed in the early minutes of the game, and while that might well have changed the complexion of the entire match, it is a result that both teams will accept without much grumbling.
The game started with Carlos Tevez making the Hammers' signal towards the Hammers fans; an acknowledgement of his time as a player at West Ham United that was duly recognized by the home fans. West Ham had a bright start to the game, putting the ball in the back of the net in the 4th minute, only for the goal to be disallowed. Kevin Nolan produced an excellent finish to beat Joe Hart after the ball had been lobbed over the City defence from a free kick. The assistant referee, on the far side of the line, failed to spot Edin Dzeko, who seemed to be playing Nolan onside at the near end of the pitch, and raised his flag to indicate offside.
Soon after, Jaaskelainen was called into action to block a shot from Samir Nasri, and had a bit of luck as Dzeko headed the loose ball slightly wide of goal. It was a goal that wouldn't have stood even if it had gone in though, since Balotelli who was trying to turn it into the net was deemed offside. There was great, open, attacking football on display, and the fans were lapping up every bit of it. Mohamed Diame came close with a shot that went slightly over the bar, and Benayoun came even closer with a volley that was deemed to have hit the cross bar, while Joe Hart appeared to have gotten fingertips to it. It was West Ham who were more dangerous going forward, and even Andy Carroll came close with a low drive that went slightly wide, when Joe Hart seemed to have been beaten.
It was a fairly good defensive performance from West Ham United, with a couple of risky, yet good challenges from Mark Noble. They were aided by the ineffective City attack that seemed intent on scuffing chances, notably Mario Balotelli who let a golden opportunity slip. An excellent free kick from Tevez saw Balotelli beat the offside trap, but instead of diving in and scoring with a header, Balotelli attempted to flick it in with his leg, and the ball lobbed over the goal, thanks to the awkward height. Thus, the teams headed into half time goalless.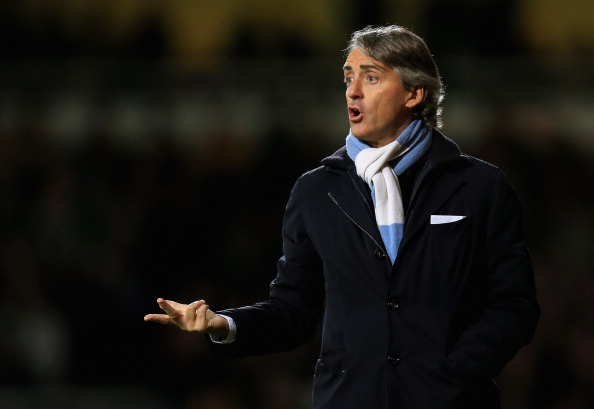 The break seemed to really break West Ham's flow, and they were really slow off the block at the start of the second half. The game was almost exclusively played in the West Ham half, and Jaaskelainen was called into action on several occasions to deny the likes of Dzeko, Tevez, and Balotelli. It was in the 58th minute that West Ham had their first chance of the half, with Kevin Nolan heading wide from a pacy Benayoun cross. This set the tone for a spell of West Ham pressure, with Andy Carroll getting a spectacular overhead kick on target, only to see it blocked by Clichy.
Manchester City continued to be wasteful in front of goal, and the fresh legs of Gareth Barry seemed intent on carrying on the legacy of the substituted Balotelli, as another golden chance was needlessly squandered. A flurry of attempts in the box saw the ball finally break to Barry, who, on the run, needed only to make contact in the general direction of goal. He chose instead to try and direct it to a corner, and ended up making a sort of clearance, from West Ham's point of view, that even a defender would have been proud of. There was more pressure from City that was soaked up bravely by the West Ham defence, with a couple of brave blocks from Collins, along with some excellent tackling in and around the West Ham box.
Roberto Mancini decided to replace Tevez with Javi Garcia in the final few minutes of the game, allowing Yaya Toure the freedom to deputise his defensive duties, and join in the attack. It was a move that didn't materialize though, and the Hammers escaped with a goalless draw, and a point against the champions of England.
Manchester City will be disappointed at having lost ground on Manchester United, as well as missing an opportunity to go above Chelsea in the league table. However, there won't really be any complaints from the City players, considering they missed a few easy chances, and got lucky with that offside decision.
Result: West Ham United 0 – 0 Manchester City