Manchester City and Paris Saint Germain expected to face Champions League salary cap as part of FFP sanctions
5.81K //
01 May 2014, 20:35 IST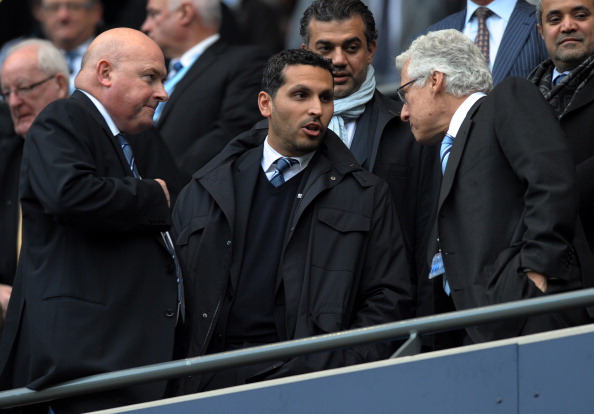 Manchester City and Paris Saint Germain are expected to receive financial sanctions from UEFA for breaching Financial Fair Play(FFP) rules with both the clubs possibly having to cut down on their Champions League squad size for next season.
European football's governing body is also expected to impose a restriction on the salary bill of both the clubs' Champions League squads.
UEFA's Club Financial Control Body(CFCB) is expected to meet on Thursday and Friday when they are also expected to ask Manchester City, Paris Saint Germain and other European clubs found guilty of not complying with the FFP regulations to trim down their Champions League squad size from 25 and also impose financial sanctions to them.
The CFCB will offer these sanctions as a settlement offer to the clubs which are then free to accept, reject or try to negotiate ahead of the meeting.
UEFA's Financial Fair Play rules state that a breach can attract a sanction of : 'Restriction on the number of players that a club may register for participation in UEFA competitions, including a financial limit on the overall aggregate cost of the employee benefits expenses of players registered on the A-list for the purposes of UEFA club competitions.'
The rules stated that a club can lose upto £37 million over the last two years but City incurred losses of £97.9 million in 2012 and £51.6 million last year. The purpose behind the sanctions is to cut down the expenditure of the clubs so that they can comply with the limits on losses in future seasons.
The CFCB is also looking at the legality of a few deals made by both Manchester City and Paris Saint Germain which are with companies related to their owners.
Paris Saint Germain signed a back dated deal with Qatar Tourism Authority worth up to 200 million euros a year in order to clear their 130 million euros losses over the year. The CFCB, however, has deemed that the fair market value of that deal is no more than 100 million euros.
All sanctions are expected to be confirmed by UEFA's FFP adjudicatory body next week.