Manchester City- The evolution
687 //
29 Dec 2012, 15:17 IST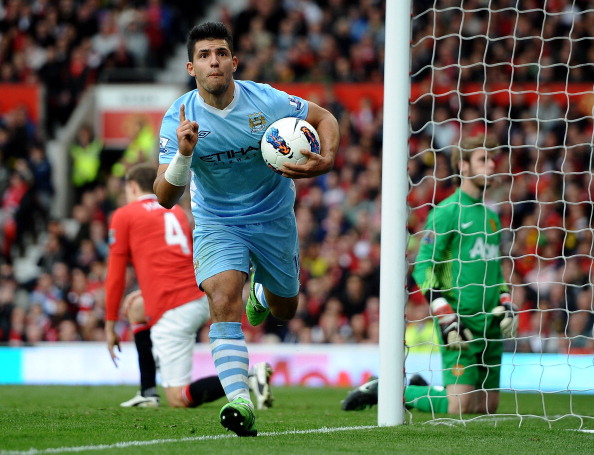 Manchester City, the champions of England, were nowhere compared to the giants like Chelsea, Man Utd, Arsenal and Liverpool just 5 years ago. Now they are Champions of England and they are also competing in UEFA competitions, which was only a dream for them half a decade ago.
The main cause for them to be in this kind of a position is, which most people wont accept, money. Steve-Goran Erikksen, Stuart Pearce and Mark Hughes all could only bring Manchester City to 5th or 6th place with ordinary players. Since then they have invested nearly 300 million on players like Robinho, Emmanuel Adebayor, Carlos Tevez, David Silva, Sergio Aguero,  Yaya Toure, Kolo Toure, Edin Dzeko, Samir Nasri , Gael Clichy, James Milner, Mario Balotelli and Gareth Barry. And yet, they still are continuing to look for big buys.
Roberto Mancini came to Manchester City in 2010 after Mark Hughes was sacked. At the time, Carlos Tevez and James Milner were bought to City. He guided them to the League Cup semi finals and that same year City thrashed the Champions Chelsea 4-2 and 2-1 at Stamford Bridge and Etihad Stadium respectively. They also finished in 5th place but could have qualified for the Champions League had they won against Tottenham Hotspur on the final day which ended in a 1-0 reversal for Man City thanks to Peter Crouch.
In 2011, Mario Balotelli, David Silva, Yaya Toure and Kolo Toure came to City and they finished that season 3rd place in the Premier League and won the FA Cup after beating Stoke City 1-0 at the Wembley Stadium after a Yaya Toure goal. Roberto Mancini ended City's 35 year wait for a trophy and City fans were beginning to believe this is just the start of a turnaround in City's fortunes.
The 2011-12 Season bought 3 big players Sergio Aguero, Gael Clichy and Smir Nasri. Tevez was suspended for the first half of the season after rift with Roberto Mancini after refusing to come off the bench against Bayern Munich in the group stages. City crashed out of the FA Cup in the third round against rivals Manchester United and also crashed out of the League Cup in the semi final stage against eventual winners, Liverpool 2-3 on aggregate. They also crashed out of the group stages of the Champions League despite a 2-0 win over Bayern Munich. Tevez came off the bench against Chelsea at the Etihad Stadium to provide the winning assist for the goal from Samir Nasri and Tevez had his intentions clear. He continued to score at a regular rate under Roberto Mancini. Their title ambitions seemed all but over until the 93:20 on the last day of the season when Sergio Aguero scored the winning goal against Queens Park Rangers when the score was 2-2 and the title looked certain to go to Manchester United once again. Money, according to me, can buy 75% happiness and in this case Mancini succeeded in it. City are again competing with big teams Chelsea and United for the Premier League trophy again this season and are currently in 2nd place. I am keeping fingers crossed for this.