Manchester United hold all the cards in title chase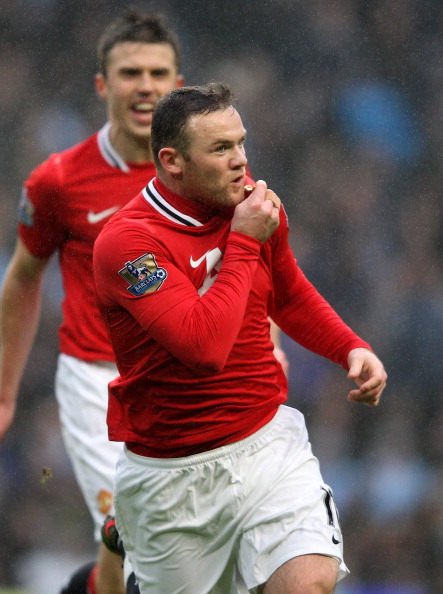 17 years ago, Alan Hansen famously said, "you can't win anything with kids," on BBC's Match of the day program after Man Utd lost their opening match of the season 3-1 against Aston Villa. This phrase has been stuck forever  inside the fans memories and the rest of what was said by Hansen on August 9th, 1995 was quickly forgotten.
Hansen, yesterday, in his column for the Telegraph, has picked Man Utd to win the league this season over Man City. Hansen writes,
It is incredibly difficult to separate them from United at the moment, but while United have been over the course and distance so many times, we still don't know how City will react because they don't have that experience of winning a title.
This wasn't a rash prediction like the one he had made 17 seasons ago, but it was a fair assessment of the title race.
If forgotten memories need to be refreshed, Hansen had also said in 1995, "The trick in winning the championship is having strength and depth and they just haven't got it."
City haven't got the experience of title run-ins but they certainly do have the strength and the depth to win their first title after 43 years.
Their attacking line including the globetrotting Carlos Tevez contains Edin Dzeko, Sergio Aguero, and Mario Balotelli who can all, perhaps Balotelli more than others, provide enough fireworks to lit up Etihad. The combined total of the goals scored by City's trident (Aguero, Dzeko, Mario) amounts to 40 goals in 27 games. Whilst Carlos Tevez was sipping Pina Colada's on the sandy beaches of Argentina, Aguero was tipping the scales and making up for the goals that Carlos used to chip-in. Carlos Tevez scored 21 goals last season in the process of taking home the golden boot. Aguero is already on 16 goals this season with 11 games left in the league. Robin van Persie is certain to wear the golden boot, but Aguero might just win the PFA award if City wins the league.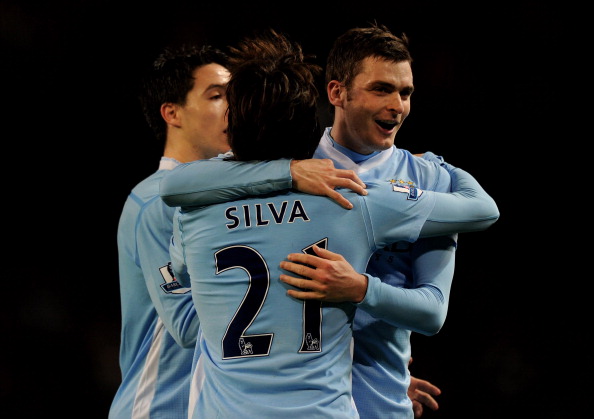 Manchester City's midfield is brimming with quality. Yaya Toure, Samir Nasri, David Silva, Gareth Barry, Adam Johnson are being played for almost every week now. James Milner and Nigel de Jong though relegated to the bench can still cause a problem or two for the opposition when called upon.
In City's defence you have a wonderful captain in Vincent Kompany who would have probably played every league game, like Joe Hart, hadn't he been suspended for four games for his two footed lunge on Luis Nani during the FA cup tie at Etihad.
City has only conceded 19 goals so far, making them the meanest defence in the league. Micah Richards – City's stand-in skipper for the suspended Kompany and Gael Clichy have been splendid playing at fullback. Kompany's partnership with Joleon Lescott has been terrific this season.  Kolo Toure Stefan Savic, Pabalo Zabaleta, and Alexander Kolarov have put on decent shifts when required of them. City Goalkeeper, Joe Hart, for the first time this season has maintained four consecutive clean sheets in the last four games.
The blue half of Manchester haven't seen much of injuries to their players whilst their 'quiet neighbours' Manchester United have been forced to play Michael Carrick as Center-back due to injuries to their defence in two league games this season. The first in a 5-0 home victory against Wigan and the next game in a 2-3 defeat to Blackburn Rovers. With club captain Nemanja Vidic out for the season after twisting his knee in a champions league tie against Basel, Rio Ferdinand, Chris Smalling, and Phil Jones sidelined due to injuries, Carrick and Antonio Valencia were used in defence for a couple of games.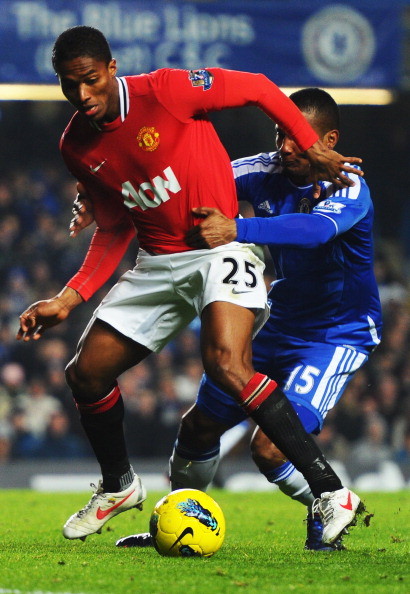 Man Utd's injury list runs deep in the squad than just defence. Michael Owen has been a long term absentee, Darren Fletcher's comeback remains unknown, and Anderson missed most of the season. Tomas Cleverley, Antonio Valencia, and Ashley Young have moved in and out of the squad more frequently than David de Gea was mentioned in the papers: for good or bad.
Despite the injury setbacks, Sir Alex Ferguson' side are hot on the tails of Man City, with just two points separating the two sides. It has so far been a 11×11 relay race to the finish line for Man Utd with players passing the baton to other players to complete the race. For once Hansen might be right, you need to have the strength and depth to win the championship. City has the strength but their depth hasn't been tested so far with their main men, Silva, Yaya, and Aguero playing almost every week. Yaya Toure was part of the Ivory Coast side that lost in Africa cup of nations finals. He risks the chance of a burnout when the title fight reaches the last round.
With City out of both the domestic cup competitions, they only have the Europa cup and the premier league title to play for. If they progress to the quarter finals in Europe, the travelling involved in the away legs might leave them gasping for breath before they head back home for the weekend league match. City has some tough away games to play against Stoke, Arsenal, Newcastle United before they meet Man Utd on April 30th at home. Mancini has been rotating his strikers, but once he loses them to injury, City 's title chase will be difficult to run on one leg.