Manchester United: Squad assessment
1.13K //
09 Mar 2013, 19:42 IST
Man United have done pretty well this season. The early parts of the season were rather wobbly but performances over the past 3 odd months have seen them move way ahead in the BPL title race. They are in the FA Cup Q/F where they play Chelsea tomorrow.  Here, let us see at which places can the squad be improved and who can be brought in for that!
GOALKEEPER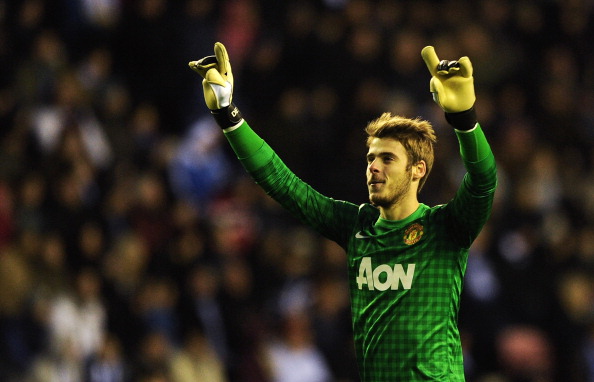 The incumbent David De Gea has had his fair share of ups and downs since he moved for 17m GBP in the summer of 2011. He is brilliant at shot stopping, absolutely fantastic! The number of points he has saved for United, the way he has shown grit in the face of relentless media scrutiny has been heartening. He is 22 but has played in the finals of major tournaments with his ex-club, Man United and the Spanish U-21 side. He has his issues most, noticeably with the high incoming balls but I'm sure the United staff will work with him and iron out his flaws. At 22, no one was a world beater. This guy, in say a year or two, will be ready to join the league of legends like Casillas, Van Der Sar and Buffon. He deserves to stay no. 1 at the club. I personally wouldn't bring in anyone at this stage. Anders Lindegaard is a solid back up for De Gea. Sam Johnstone, our 3rd choice keeper, is promising and we've got young Ben Amos as well. This area is well covered for now. And anyway, I'm pretty sure someone like Begovic won't want to sit around being no. 2 to De Gea.
DEFENCE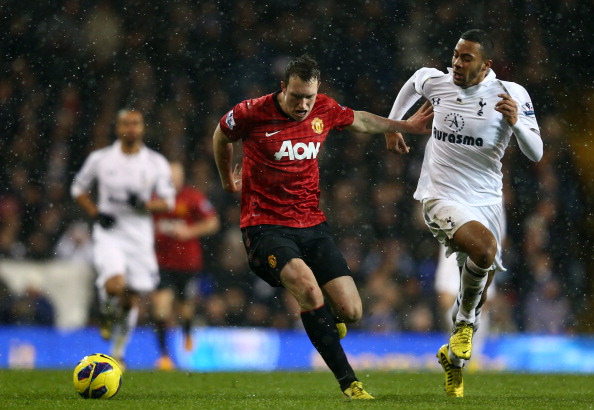 United's pool of defenders includes Rafael, Rio, Vidic, Evra, Evans, Jones, Smalling and Buttner. Young prospects like Keane and Wootton most probably need a year or two of experience (Carling cup games or loan moves) before they can be drafted into the main squad. Our pool of defenders is a good mix of experience and youth. Seniors like Vidic, Evra and Rio are good role models for the younger lot who can learn by training and playing games with these guys. Psychological reactions to situations would be a key area of learning. Someone like Smalling will learn a lot by seeing how Rio deals with various situations. Quality wise, United's defence is well stocked. Fabio will be back after his loan spell at QPR ends. He'd have learned quite a bit during his stay there. That makes it 9 defenders for 4 spots. Two backlines really! I personally wouldn't buy a new defender. Our players are good enough to do the job for the team. If Rio and Vidic are injured simultaneously, a combination of Evans and Jones/Smalling would be good enough. Going for a new CB like Ogbonna or Garay wouldn't help that much. One CB I would like to see at United would be Varane, the French kid at Real Madrid. He is absolutely amazing. I would give 18m pounds for him easily, maybe even 20! He will be a legend as he grows older. What a defender!
MIDFIELD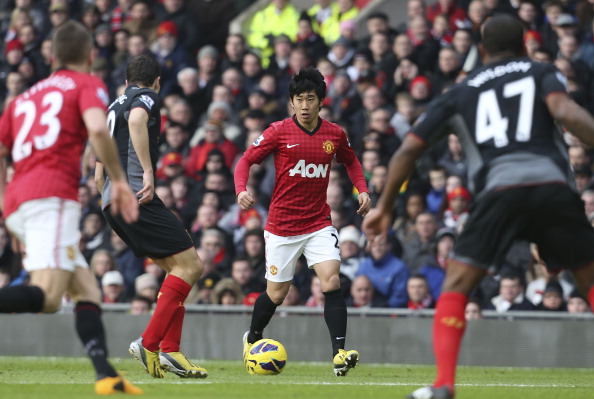 United's midfield has been a happy hunting ground for critics. Bashing the current midfielders is a jolly past time for them. But the recent upsurge in form has shut quite a few of these critics. The current midfielders at the club are Scholes, Giggs, Nani, Valencia, Carrick, Young, Anderson, Cleverley, Kagawa and the soon to come Zaha. That makes it 10 midfielders with four wingers (five if we put Giggs in here). A well-stocked area with a nice blend of experience and youth. The presence of four good wingers is important for a club like United. On a day when Young and Valencia aren't doing well, Sir Alex can call on Zaha and Nani to do the needful. Zaha is an exciting prospect and the fans would be eager to see him put on the United jersey and show them what he can do. Nani's quality is not in doubt but he needs to be more consistent with his performances. He must be kept at the club. Selling him would be senseless. Young however needs a big kick up the backside. He hasn't delivered this season and I fear he may go down the Downing route pretty soon. He needs to chalk up more goals and assists for the side soon otherwise the bench would be where he stays during match days!
As far as central midfield is concerned, the only person I'd bring in is Arturo Vidal of Juventus. He is amazing, sensational, awesome… you get the drift. He will bring what Cleverley and Carrick do not, which is a strong presence to the middle of the park. He is a brilliant ball winner, a good passer and scores goals too! (He has 17 in 68 for Juventus). He turns 26 in May and if Sir Alex succeeds in luring him to the club, it would benefit us immensely. He is in great form and would be pricey as hell but with Pogba`s good form and a 30 million GBP offer from United, maybe Juventus won't mind selling him. Who knows? Given that Scholes and Giggs are peripheral members of the team, a strong guy like Vidal would be a great boost to Sir Alex's hopes of winning a 3rd UCL title in his time at the club. Cleverley has established himself well this season and I would persist with Anderson till next summer to see if he can reach his full potential before deciding to sell him. Shinji Kagawa will be great next year for us. He will gain a lot of confidence from the hat-trick against Norwich and as he plays more and more, his impact would be all the more visible.
STRIKERS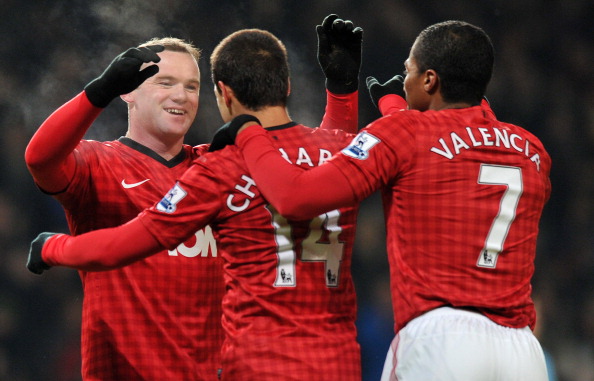 Welbeck, Chicharito, Rooney and RvP are United's strikers. RvP has been amazing since he signed for the club on 24th August 2012 from Arsenal. He has established himself as the main man at the club and his seamless integration into the side was great for all fans to see. Lately though, he has been a bit off-form and one wonders if he could be rested for 2-3 games so that for the final 8 odd games, he'd be fitter and more relaxed. The good form of Chicharito and Welbeck is great to see. Both bring a different skill-set to the table. Chicharito is an ace finisher. He puts in 8 out of every ten chances that he gets. He has bulked up and has improved his game. He is an honest trier and works his socks off to help the team in whichever way he can. He should work on providing better crosses from the wings and his hold up play needs to improve too. Welbeck is a poor finisher. He really needs to work on that. He is a good player and can go on to be a top striker for the club in the coming years. He was amazing over the two legs against Madrid and that would have given him a lot of confidence for the rest of the season. As for Rooney, well I for one don't believe the rubbish about him being sold in the summer. I think he is a vital cog in the United machine and keeping him firing on all cylinders augurs well for our success. He has adapted his game for the team's sake time and again and is on course to be a club legend. I do not doubt his commitment to our cause at all. As for the Lewandowski scenario, I don't think we need him. Nor do we need any other striker. Our current strike force is more than enough.
To conclude, I think United's squad is well balanced.  But buying someone like Vidal or Varane would be a shot in the arm for the team's European ambitions. It'd exhaust about 50 million pounds, but would be sound investment.