Manchester United vs Arsenal: Review
987 //
05 Nov 2012, 22:31 IST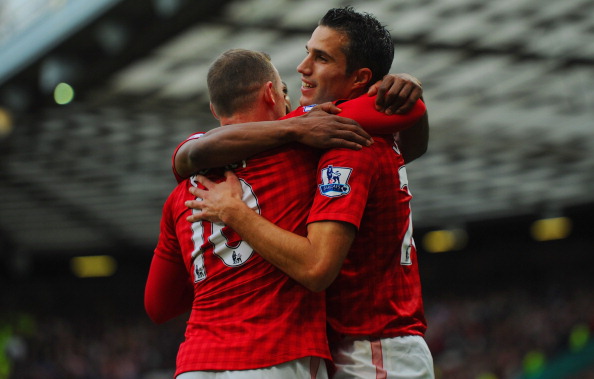 Robin Van Persie was on target once again for Manchester United as they completely outplayed a battered Arsenal side which is still coming to terms with the departure of their most prolific player and ex-captain. Prior to this fixture, United were coming off a controversial Premier League win and a mid-week Capital One Cup loss to Chelsea.
Arsenal too were coming off a dramatic win against newly promoted Reading in the league cup coming from four goals down to win the game 7-5.
The same character exhibited by the team was not meant to be in their game against United. The visitors were pegged back in the 3rd minute, when their old boy van Persie slotted home a right-footed shot courtesy of some horrific defending from Belgian international Thomas Vermaelen. Mikel Arteta and Jack Wilshere tried their best to rouse some urgency in the now shell-shocked team, only to be pegged back by winger Antonio Valencia.
The hosts, on the other hand were having a phenomenal game as for a change, they did not have to come from behind. Wayne Rooney dropped into midfield along with Tom Cleverley and Michael Carrick to make life very difficult for the Arsenal attack as well as defence. Rafael, for a change was defending at right back, a talent for which he was brought in to the club by Sir Alex Ferguson with his brother four years ago. Towards the end of the first half, United were awarded with a penalty courtesy of a handball from Santi Cazorla. However, Arsenal were let off the hook with Wayne Rooney missing from the spot.
The second half saw the improved visiting team looking more dangerous going forward. Andre Santos was given a hard time by lively winger Antonio Valencia, as the ball was continuously lost and crosses kept coming into the Arsenal danger area. Another lapse of concentration at the back helped United captain Patrice Evra make it 2-0 with a composed header at the end of a Rooney cross.
A few minutes later, Arsenal were down to 10 men when midfielder Jack Wilshere was sent off for a foul on Patrice Evra, for which referee Mike Dean produced a second yellow. However, Arsenal had some respite in stoppage time with a goal from Spanish midfielder Santi Cazorla, as the visitors were put to rest 2-1 in a horrific Arsenal performance.
Arsenal manager Arsene Wenger will have a tough job on his hands to help his side shake off the loss at Old Trafford as he prepares his team for the midweek Champions League clash against Schalke 04. As for United, Sir Alex Ferguson will be looking for a result in their away match against S C Braga, which will seal their place in the knockout stages of the league.