Manchester United's possible line-up against Reading
826 //
16 Mar 2013, 18:11 IST
After the exertions of cup football – both European and domestic – it is time for attentions to be turned to matters at home now. The Barclays Premier League returns, and Manchester United face Reading. With a defeat and a draw in the past two games, Manchester United will be looking to getting back to winning ways.
Over the past few weeks, they have had the luxury of playing before Manchester City, and with each win, City always were the team under pressure to win, not to close the gap but to simply maintain it. This time, however, it will be United who will be playing later.
With the exceptions of Nani, Paul Scholes and Phil Jones, and long-term absentee Darren Fletcher, Sir Alex has a full squad to choose from. His biggest selection headache might well easily be who to leave out, given the difference in the styles of play that his players do bring to the team.
The defence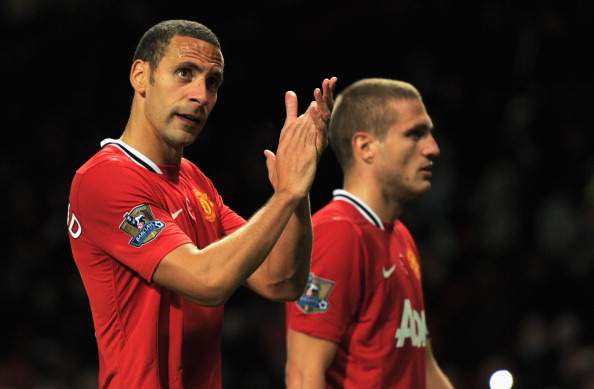 On the flanks, there is almost no doubt that Rafael and Evra will take their places on the right and left, respectively. It is at the center, however, that Sir Alex is spoilt for choice. Rio and Vidic have been United's first choice center-back pairing for a few seasons now. However, with both of them absent for periods of the season, United's stand-out performer at the center has been Jonny Evans. It might not be fair on him if he were to become third choice, given that Rio and Vidic are fit, but it might just be a position that he might have to accept.
My pick: Rafael, Vidic, Ferdinand, Evra
The midfield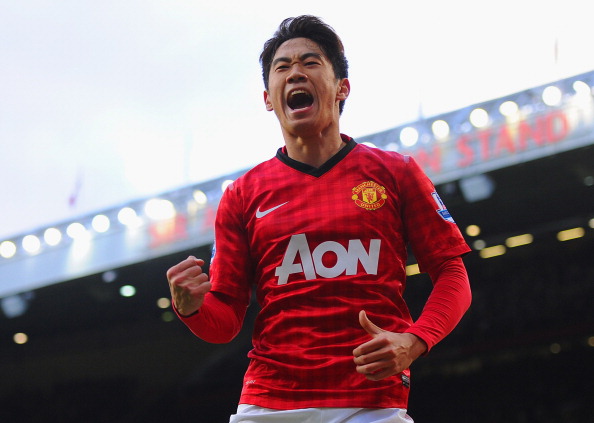 The midfield has been where it has been most difficult to second guess Sir Alex. At times, he has gone with 5 and at others, with 4. Today, however, he will, in most likelihood, be looking to go with 4. The only automatic choice this season has probably been Michael Carrick, and it is almost certain that he will start today. The past couple of games has seen Tom Cleverley partner him in the center of midfield, and that partnership might be set to continue. Anderson could be given a run out, or it might well be Kagawa, although it is more likely that the Japanese will, if played, be employed on the left.
With Nani ruled out, it is almost a straight fight between Valencia and Ashley Young for the position on the right of midfield. There is, of course, the possibility of them both playing, with Kagawa dropping to the bench. Welbeck from the left is an option that might figure in Sir Alex's thoughts too.
My pick: Young, Carrick, Cleverley, Welbeck
The attack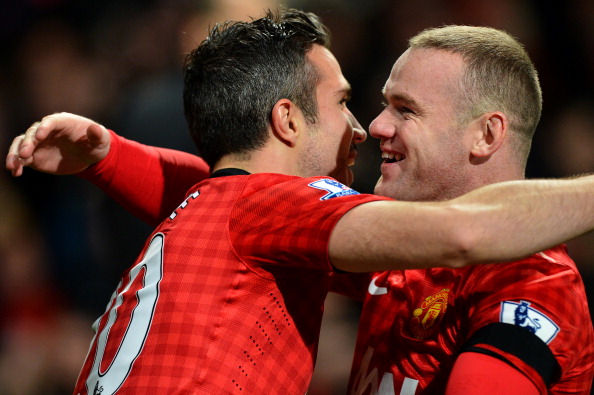 One can philosophically argue that the midfield is part of the attack, but for the purposes of this discussion, let us restrict the term to mean the strike force. With two places up for grabs, it looks quite straightforward. On paper. Rooney and van Persie. However, Sir Alex has shown that he is not afraid to do something that might border on the unconventional. After all, he did leave Rooney out of the starting line-up against Real Madrid, most famously.
Hernandez has been in sensational form, getting goals almost whenever he has started, and Welbeck is an option up front as well, freeing up another midfield berth.
My pick: Rooney, van Persie
Well, there you have it. That, in short, is who I think will start tonight against Reading. When the game starts, United might well see their lead cut to 9 points. It will be interesting to see how United respond to this pressure, if it may be called that.
Who do you think will start?