Manchester United's transfer dealings woes
2.59K //
18 Jul 2013, 03:27 IST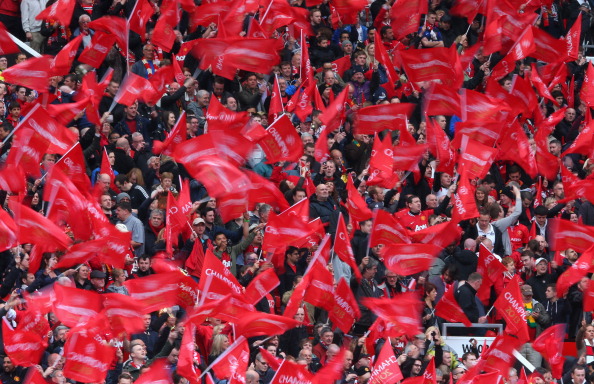 There was a tacit policy under David Gill's leadership, or an attempt at least, to keep Manchester United's transfer dealings under wraps. The thought process was sound: while tabloid-fueled speculation filled the back pages, and social media hummed a summer long, the club retained a silent dignity. It is a policy seemingly broken during the present transfer window.
Briefing and counter briefing has dominated what is fast becoming 'the Wayne Rooney saga', while a comically mistimed transfer chase for Barcelona pair Thiago Alcântara and Cesc Fàbregas has gone awry. It is, in truth, United's very untidy mess.
Indeed, such is the public relations fall-out from the club's latest gaffe – disingenuously briefing travelling media that Chelsea had offered Juan Mata and cash for the England striker's signature – that the Reds' reputation is now at stake.
At risk of descending to Kenyonesque levels of asinine farce, United has served too often to embarrass onlooking fans this summer. Worse still – and at risk of drawing significant ire – United's maladroit transfer market tactics have drawn comparison with the very worst that Manchester City's Garry Cook, now departed, had to offer.
New United chief Edward Woodward, or executive vice chairman as the 40-year-old is euphuistically titled, flew back to Europe on Wednesday. The pretext: United is close to concluding a "major" piece of transfer business. Fans live in hope that a swift conclusion may come to the short-lived Fàbregas seduction; the cynic may wonder whether Leon Osman's inevitable acquisition has been secured.
Woodward's return is, supporters have mused, not before time. After all, it comes to something when United's chief has focused far greater effort on courting the club's sponsors off the pitch than strengthening the a manager's hand on it. Money in the bank, legend has Sir Matt Busby musing. I'd rather see it on the pitch.
But the executive returns amid an embarrassingly public row with Chelsea over Rooney's future, with the London club issuing a revealing statement on Wednesday as news leaked of an official bid for the Scouser's services. That bid, said the Blues in a statement, contained not the reported inclusion of Juan Mata nor David Luiz as makeweight.
"Chelsea can confirm that yesterday it made a written offer to Manchester United for the transfer of Wayne Rooney," read the statement.
"Although the terms of that offer are confidential, for the avoidance of doubt and contrary to what is apparently being briefed to the press in Sydney, the proposed purchase does not include the transfer of any players from Chelsea to United."
Ouch.
Predictably United – in Australia ahead of Saturday's fixture with the A-League All Stars – has said nothing in retort. Silence of the damned.
Indeed, mention of Chelsea's bid for Old Trafford's £27 million forward was entirely absent from United's official website on Wednesday.
But the latest twist in the Rooney debacle is just one leg of a axis of absurdity this summer. In between came the ham-fisted appeal to Barcelona youngster Thiago. The club did little concrete to secure the transfer bar enabling Catalonia's finest to extract a few extra Euros from Bayern Munich's plentiful well. After all, Pep Guardiola's interest can hardly have been secret to the player's camp – thiago's agent is Pep's brother.