Matches of the year: Real Madrid
1.03K //
21 Dec 2012, 02:34 IST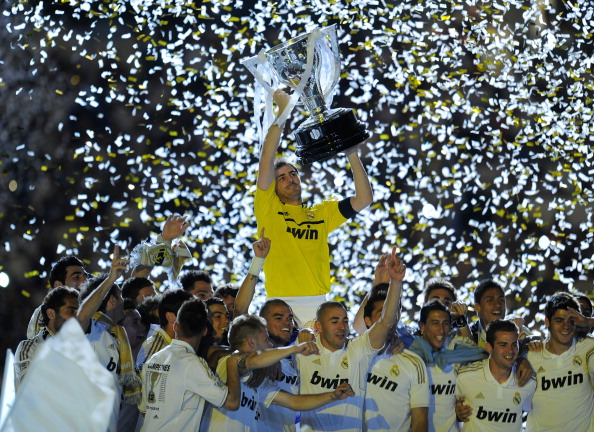 With a break of Barcelona's 3-year stranglehold on the La Liga crown, a Supercopa trophy, and a rampant march to the semis of the Champions League, the first half of 2012 was very kind to Real Madrid. While the second half may not have been as great, one cannot deny that emerging from the Group of death in this year's Champions League is no mean feat. The league title may just be put on the backburner for European glory in exchange. Now, even with the rumour mills churning overtime over Mourinho and Ronaldo, there are some incredible matches to look back on for Los Merengues. Here are five of the best.
Barcelona 1 – 2 Real Madrid | 21st of April, 2012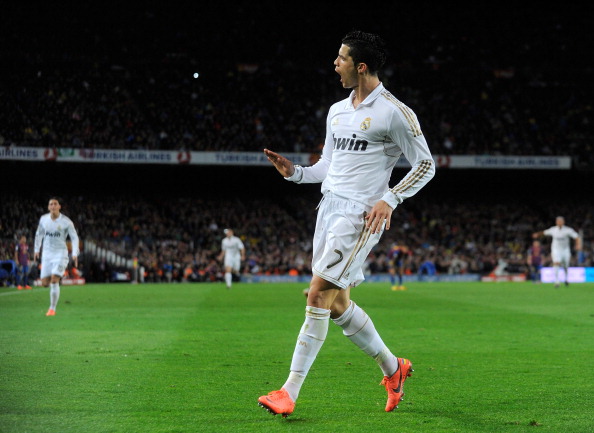 On a night where the Camp Nou was out in full force to try and stop the Madrid juggernaut, it was the visitors who had the last laugh, leaving with a 2 – 1 victory, and a seven point lead to boot. Poor handling from Victor Valdes allowed Khedira to score early in the first half and although Sanchez equalized for a Barca who were growing in influence, all hopes were shattered by none other than Cristiano Ronaldo. Running onto a stunning pass from Ozil, Ronaldo rounded Valdes from wide out, and put the ball in the back of the net, before reeling away to tell the supporters to be calm while he was around.
A win which truly sealed the first La Liga winners' medal for the Portuguese man, and which shall be remembered over all the other Clasicos played this year.
Real Madrid 2 – 1 Bayern Munich (1 – 3 on penalties) | 25th of April, 2012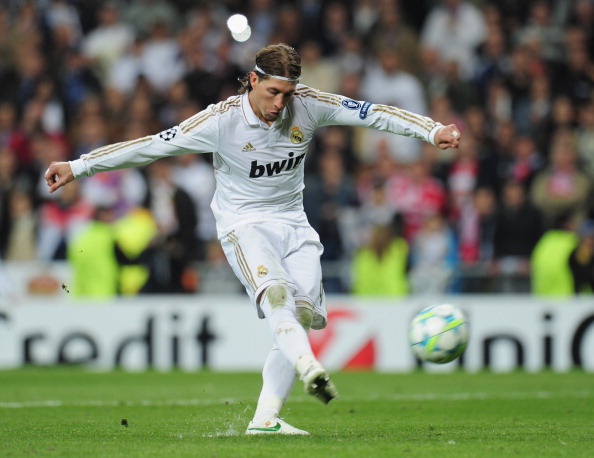 Chasing European glory, the stage was all set for a Spanish showdown in the finals of the Champions League as well, with Barcelona and Real Madrid avoiding each other in the semi-final draw. However, Chelsea and Bayern Munich had other plans, with the Bavarians playing out identical 2 – 1 scorelines home and away against Madrid to send the match into nail-biting penalties at the Bernabeu. While Neuer deserves much of the credit for pulling off two saves, the penalties will always be remembered for that skier from Ramos, allowing Schweinsteiger to win it for Bayern, and celebrate ecstatically in front of the traveling support.
In spite of winning the match 2 – 1, thanks to a brace from Ronaldo, Madrid could not build on their league win over Barcelona from the previous weekend, denying Mourinho a shot at his third Champions League title.
Real Madrid 3 – 2 Manchester City | 18th of Spetember, 2012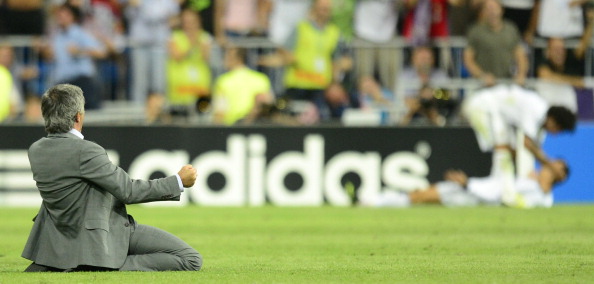 When the draw for the group stages of the Champions League was made this year, all eyes were on one group, D for Death. With the champions of England, Spain, Germany and the Netherlands all drawn together, there would be no easy way out for any of them. Thus, when Manchester City came visiting, an uneventful first half made way to a second half slug-fest, where City gained a 2 – 1 advantage with just 4 minutes left on the clock. It was not meant to be for Mancini's men though, and two late goals from Benzema and Ronaldo gave Real more than what they had deserved, while sending Mourinho sliding in celebration.
It was an early jolt from which City never recovered, as they went out of European competition altogether, failing to win any of their matches, while Real made it through, and are now up against Manchester United.
Real Madrid 2 – 2 Borussia Dortmund | 6th of November, 2012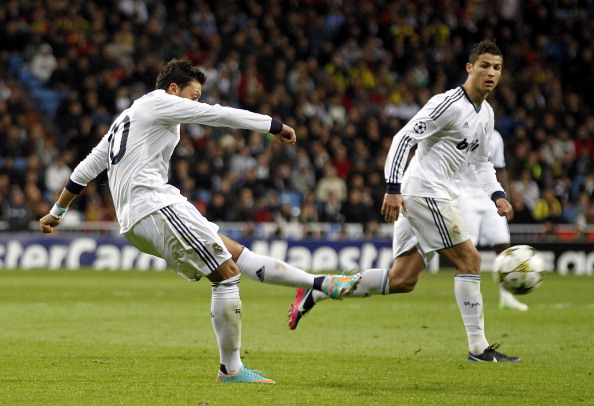 In yet another fixture from Group D of the Champions League this year, Real Madrid came frighteningly close to losing their path in Europe with a second successive defeat to Borussia Dortmund. On an evening where both keepers were kept occupied, Marco Reus and Pepe each scored, before Arbeloa turned the ball into his own net to give the visitors an advantage. It was an advantage that the Germans would defend with steely resolve and shrewd defending until the 89th minute, when a direct free kick from Ozil left them two points short of a double over the mighty Real Madrid.
Playing in front of the home fans though, it was a much needed avoidance of loss for Jose Mourinho, on whom the pressure was already beginning to build.
RealMadrid 2 – 0 Atletico Madrid | 1st of December, 2012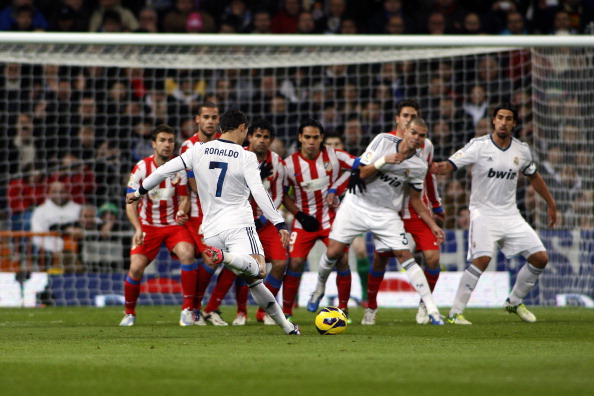 Atletico Madrid came into the match 6 points ahead of Real Madrid, who were too adrift of Barcelona to even think about catching up for the moment. The only real issue on the table was regarding who the top dog in Madrid was; it was one that was resolved in comprehensive manner. After participating in what seemed more like a brawl than a football match for long spells, it was the reigning champions that came out on top thanks to a stunning free kick goal from Ronaldo, which was surprisingly his first of the season, and some classy play from Ozil topped off with a fine goal.
It was a result which 'put Atletico in their place', and brought Real to within one win of their cross town rivals, while still keeping Barca in sight. Perhaps, in a manner, Real's most satisfying win of the year, for there are few matches which bring out the passion in a fan as derbies do.