Matic has quality and I want to learn from him: Manchester City midfielder Fernando
2.80K //
30 Jan 2015, 17:48 IST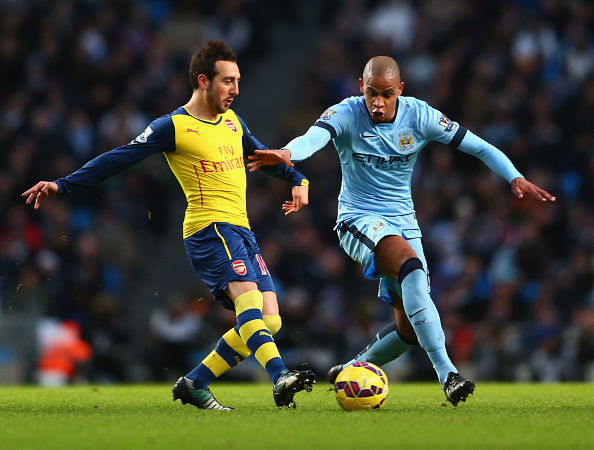 Manchester City midfielder Fernando has revealed that he would like to learn from Chelsea's Nemanja Matic. The former FC Porto player has failed to impress much till now with the Etihad Stadium based team. The duo are set to meet each other in the Premier League encounter between the two top teams on Saturday at Stamford Bridge.
Matic has played a key role to help Chelsea become the league leaders this season. The former Benfica man has been instrumental in the midfield along with Cesc Fabregas to give Jose Mourinho's side a five-point lead over second-placed Manchester City. The Brazilian defensive midfielder, who plays the same role as the Serbian international does in London, wants to emulate the same performance with Manchester City.
Matic has quality and I want to learn from him: Fernando
He believes that watching the 26-year-old player would improve him as a player and also help get used to the English game.
"It's a specific position and one that is really important for every team all over the world," he was quoted by Goal. "I played against Matic in Portugal several times and he is a really great player. He has so much quality."
"There are not many players like him left now, I think, but he is one I try to look at and learn from as I try to improve the way I play that role. He has become incredibly important to Chelsea. I always try to watch these players."
English football is very physical and strong
The 27-year-old Brazilian has struggled to find his form this season and admits to having struggled while adapting to the English Premier League.
Fernando confessed, "It's always hard to start a life in a new country, changing places and cultures. You are trying to adapt on the pitch and away from it, and with things like the language, that is always quite difficult."
"I've been here six or seven months now, though, and I'm starting to find a bit of continuity in my work and getting used to things," he continued. "Players here are always running. It is a very physical, very strong sort of football."
"It is very intense and I have suffered a bit because of that as I try to adapt."