Miranda extends deal with Atletico Madrid
635 //
13 Mar 2013, 14:13 IST
Madrid, March 13 (IANS):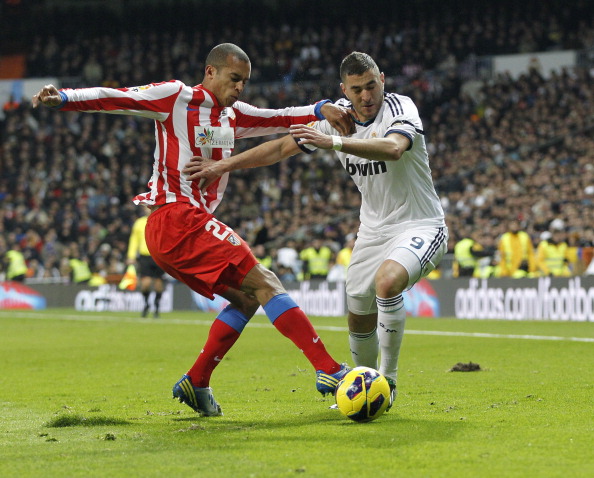 Atletico Madrid have extended the contract with their Brazilian central defender, Joao Miranda for two seasons.
The 26-year-old's current deal was due to expire at the end of June 2014, meaning the club could have been under pressure to sell him cheaply this summer, but he will now remain at the Vicente Calderon Stadium until June 2016, reports Xinhua.
"I am very happy. I was working to earn a new contract and I think that both parties are very happy with the deal," said Miranda on the Atletico website Tuesday.
Miranda has been a massive success since joining from Sao Paulo in July 2011, helping Atletico to last season's Europa League title and the consequent win in the European Supercup against Champions League winners, Chelsea.
This season Atletico are currently third in the BBVA Primera Liga and looking likely to qualify for the Champions League, while they will take on neighbors, Real Madrid in the final of the Copa del Rey knockout competition.
Miranda has made 88 appearances for Atletico during his year and a half with the club, during which, as well as adding some defensive steel to a side that had been leaking goals before his arrival, he has netted five goals.
"I am very happy with Atletico and I feel at home here, while I love the city of Madrid and the fans are always right behind us," he added.
Miranda's new contract comes just a week after coach, Diego Pablo Simeone also agreed a new deal with Atletico, signing an agreement that will tie him to the club where he enjoyed two spells as a player until the end of June 2017.
Finally reports in the Spanish press say the club is close to agreeing another loan deal with Chelsea to allow them to keep young goalkeeper, Thibaut Courtois for a further season.
Courtois is in his second season on loan from the English side, but the fact that he is gaining regular first team football, while Petr Cech continues to perform well means Chelsea are willing to allow the Belgian to remain at Atletico, where he has consistently been impressive in goal.