Football is undoubtedly the most popular sport in the world. Right from Brazil to Vietnam, people know the actual meaning of this beautiful game. This sport has witnessed great national teams like Germany, Argentina, Brazil, Spain, etc and some of the biggest individual names like Pele, Maradona, Di Stefano, Zico, Zidane, Beckham, Messi, Ronaldo, etc. There are clubs founded many years ago, who now have a huge amount of fan base almost in every country. We have World Cups, club titles and individual honors as well. Managers were always an important aspect towards the success of a side. So, is everything still the same? Do we have the same involvement and right approach towards it? Well, practically speaking, football is just the same in terms of only the word. A lot has changed. A new term, "Modern Football", is laid upon the current generation of this wonderful sport.
What is Modern Football?
Modern Football is the current game which is still played by 22 players on the pitch with match officials. The rules are the same and so is the intention of each and every player on the pitch. So, what exactly do I mean by Modern Football?
It is simply a means to business involving lots of cash, heavily spent on every minute thing related to this game. The players are the ones who become its greatest victims, and it is a really pathetic sight for a true football fan.
Modernity used as business
The managers, players, coaching staff, stadiums and even the club has everything related to money. A not so famous club with ordinary players becoming a sensational side with top quality players overnight is an example. Lets be precise – Manchester City, Malaga and PSG are three well known clubs in England, Spain and France respectively who became a victim of this crime, but eventually got the better deal out of it. Liverpool and AC Milan, both considered to be Europe's finest, got to see the worst side of it.
Rich investors and businessmen invest a certain amount of money on top football clubs, and sooner rather than later, we see a complete landslide change in its outlook.
Manchester City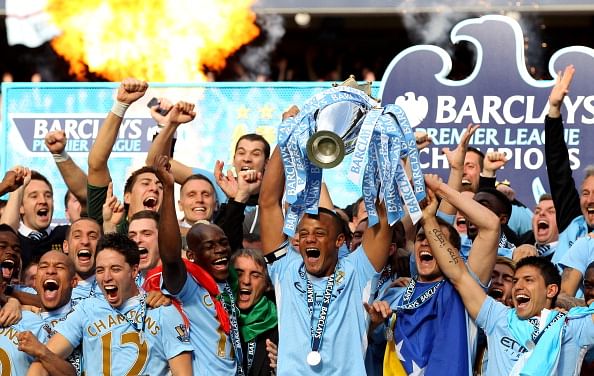 It was an average English club who went on to win the Barclays Premier League in the season 2011-12 as they underwent a serious and drastic change. The pioneer was Mansour Bin Zayed Al Nahyan (owner of the club), who spent a lot of money on buying several top quality players for his side. The arrival of David Silva, Sergio Aguero, Vincent Kompany, the Toure brothers, and Carlos Tevez are just some examples. The club has England's Number 1 keeper in the form of Joe Hart. The English champions last tasted the same success almost 44 years back, when there was no such term as Modern Football. If the then City side didn't take any short-cut, why is it that they won the English crown after an easy looking short-cut? This is an absolute disgrace to football. Money just can't buy everything – especially football.
Fall of Liverpool
The second most famous and arguably the most successful English club of all time, Liverpool, who even dominated the European Competition till the early 2000′s, became the biggest victim of Modern Football. Players didn't want to be a part of this great side when they had dry seasons, many of the fans also lost faith in them and it was all happening due to money power. Harry Kewell and Cisse are just some names who went missing. The investors had no clear portfolio about this English side, and Liverpool lost its charm. The only big star player who happens to be the only loyal servant of this club, Gerrard, deserves a huge amount of credit.
PSG – Rise of the unknown
Currently the best side in French Ligue 1, it has high profile stars like Zlatan Ibrahimovic, Pastore and Thiago Silva, but they are not the real reason behind its success. It's the owner, Nasser Al Khelaifi, who currently can buy even Cristiano Ronaldo and Jose Mourinho. Though the fans of this club may be one of the luckiest ones, is it fair enough to say that PSG is one of the best because of its own, or because of its youth academy? It's again the story of Money Power.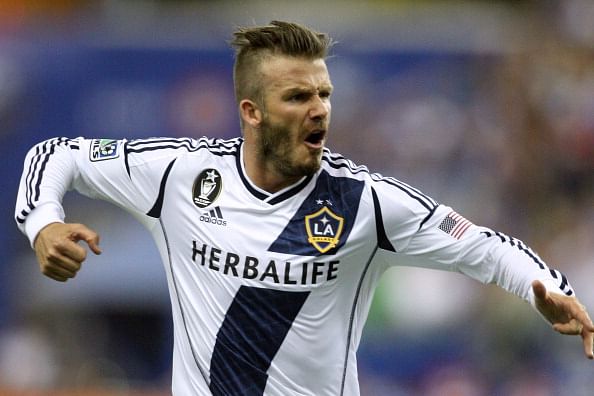 Salary=Status of the club
Players demand high salary for serving their side. The highest paid footballer is not so sharp and great as he once was, and I am talking about Samuel Eto. He plays for Anzhi and earns 7.5 million euros per year. Anzhi has earned name and fame because of having big players.
David Beckham played for LA Galaxy. Having Beckham in the team and paying him huge amounts of US dollars benefited the American club. There is a huge fan base for him and he is involved in a lot of commercials, and the club makes sure to pounce on every benefit.
The MLS doesn't rely on its local players to achieve the much awaited name and fame. They approach players like Beckham, Henry and Keane, who are in their last stages of playing football. This is done for publicity and generates enough surplus for the respective clubs.
Shanghai Shenhua, a Chinese side, has players like Dider Drogba and Anelka. Ever wondered why? Money and status."Its all business, my dear". Where in this living world is football, true and real football?
Unheard Plea
The fans all over Europe and even in Asia protest in various stadiums pleading, "Say No To Modern Football". When the fans of this game have spoken, what is wrong with the governing body, FIFA? Can't there be any strict rules regarding this activity?
Money has brought success to many clubs – so what is the importance of playing over a year and earning 3 points???
The Fight is on!
Since modern football has taken the world by storm, there is nothing any side can do to take this harmful pest out of the equation. The best solution shown by some sides is resistance. Some sides have really gone on to manage themselves so efficiently that the negative impact of this bacteria – modern football – has had almost no significant bearing.
Manchester United, Arsenal, Barcelona, Juventus and Bayern Munich
Ever so popular United, ever so aggressive Arsenal, the current best club Barcelona, the Old Lady Juventus and the German veteran Munich are those sides who have fought the modernity and crushed them towards breaking point. Great managers, great vision of Youth Academy, and real importance of history and pride given by these mega clubs have helped them secure their legacy.
Business and football should not collaborate
Business is a very great activity, but it should know its jurisdictions. Football is bigger than all the religions, and it's something more than winning and losing. So it is highly beneficial if these two do not coincide. Can someone take this business aside?