Money trumps player safety in EPL's Hong Kong jaunt
1.19K //
29 Jul 2013, 17:53 IST
I wrote about the state of Hong Kong stadium last week, after which two more games took place and another player was injured.
I don't usually sympathize with players who get paid tens (and sometimes hundreds) of thousands of pounds per week for kicking a ball around a field, but that changes somewhat when their safety is willfully put at risk simply because the Premier League must make money at all costs.
The Manchester United squad was pictured watching the games on Saturday. Do these faces look like they are happy about playing here this evening?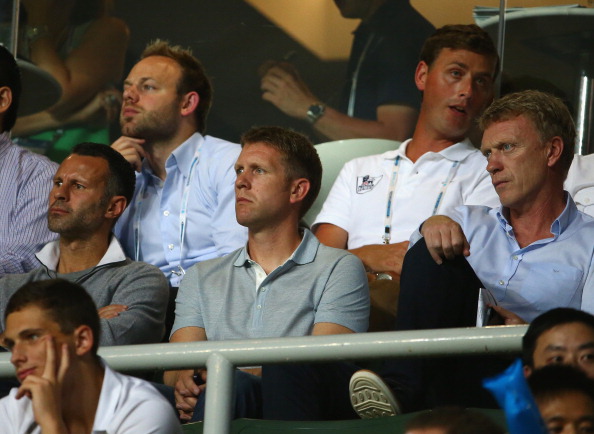 Here is this week's Sports Talk column:
Hong Kong hasn't had this much attention from the UK media since the island changed hands back in 1997. With three English Premier League teams in the SAR last week to contest the Barclays Asia Trophy and Manchester United playing a friendly match there on Monday, British sports journalists had lots to write about.
Their focus, however, was not what was happening on the pitch, but rather the pitch itself. Heavy rain had rendered the playing surface of the 40,000-seater Hong Kong Stadium largely unplayable, with puddles sprinkled liberally around the field. Had these been Premier League games, they surely would have been postponed. But this is the league's money-making summer bonanza, so the show had to go on.
The teams, quite simply, did not want to be there. Spurs manager Andre Villas-Boas actually said as much after seeing defender Jan Vertonghen carted off with a significant injury. Sunderland manager Paolo di Canio called it a "killer pitch" and while, fortunately, his words did not come true in the literal sense, the pitch claimed another victim in Saturday's final when Manchester City's Matija Nastasic was stretchered off in some pain.
Edin Dzeko then missed a penalty for City, and glared at the spot after he fired the ball high into the stands – either trying to pass the buck, or, more likely, suggesting that the pitch was once again dictating the play.
The fans are in a tough spot. They know this preseason tournament is little more than a training session, but it's still the one chance every few years that most of them get to see Premier League players in the flesh.
In fact, the Premier League is so popular that it can demand a staggering $225 million over three years for TV broadcast rights just for Hong Kong, and the league knows that fans there would still rather watch a spectacle of players sliding around in the mud than nothing at all.
A cancellation – and the resulting PR hit – would have given the Premier League less leverage to drive up those TV rights still further next time around.
Manchester United officials were reportedly examining the fine print to see if they could cancel Monday's friendly game, but it seems they are in a similar bind. Anger the fans with a last-minute cancellation and you can kiss goodbye to a bump in merchandise sales. So the show goes on rain or shine, and injuries become an inevitable consequence.