Who is Europe's most successful penalty taker since 2009?
104.24K //
22 Feb 2015, 12:05 IST
Following the recent incident involving Liverpool's Mario Balotelli and skipper Jordan Henderson where the former ignored Henderson's call when the Reds were awarded a penalty during their Europa league match against Besiktas, several arguments have been made on why it made sense for the Italian to take it on him to score the penalty, given his brilliant conversion rate.
Balotelli, without a doubt, is Liverpool's second best penalty taker after captain Steven Gerrard, but how good is he when compared to others in Europe.
We take a look at the most successful penalty takers from Europe's top 5 leagues since the 2009/10 season. Mind you, this list takes the conversion rating into taking, and not the total number of penalties scored.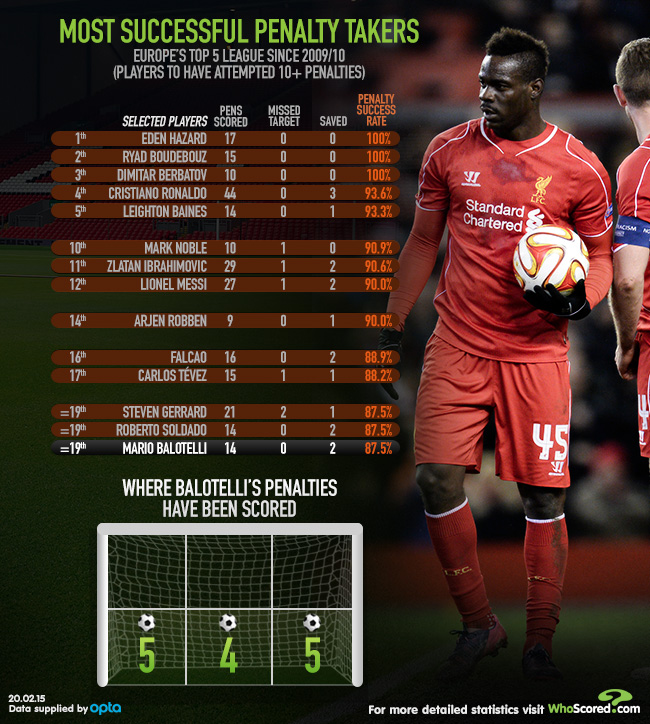 Let's look at the best penalties by Eden Hazard for Chelsea: