Chelsea owner Todd Boehly is reportedly in negotiations to purchase two more clubs in Europe. According to journalist Sacha Tavolieri, the American is close to reaching an agreement for French side RC Strasbourg and Portuguese club Rio Ave FC.
The report added that a deal for Strasbourg is nearing completion and the takeover could be completed by the end of the season. The French side have narrowly escaped relegation from Ligue 1 this season and are likely to finish in 15th, seven points off the drop.
A deal for Rio Ave FC, however, is expected to take longer as Boehly has just identified them as an option. They finished the season 12th in the Primeira Liga.
This comes after the American acquired Chelsea for a price of around £2.5 billion with promises of additional investment of £1.75 billion over the next 10 years. The change in ownership occurred after former owner Roman Abramovich parted ways with the club following poltiical unrest in Europe.
Boehly has previously expressed his interest in establishing a multi-club model, similar to that of Manchester City and RB Leipzig. The American confirmed this in a SALT conference after his successful takeover of the Blues, saying:
"We're going to be continuously adding resources. We've talked about having a multi-club model. I would love to continue to build out the footprint."
He continued:
"There is different countries where there are advantages to having a club - Red Bull does a really good job with Leipzig and Salzburg, both of which are playing in the Champions League. So they've figured out how to make that work."
He also said:
"You have Man City that also has a big network of clubs. The challenge that Chelsea has right now, or at least one of them, is when you have 18/19/20-year-old superstars, you can loan them out to clubs, but you put their development in someone else's hands.
Chelsea's new owner has already spent over €600 million in the transfer market in two windows.
Chelsea eyeing swoop for Premier League star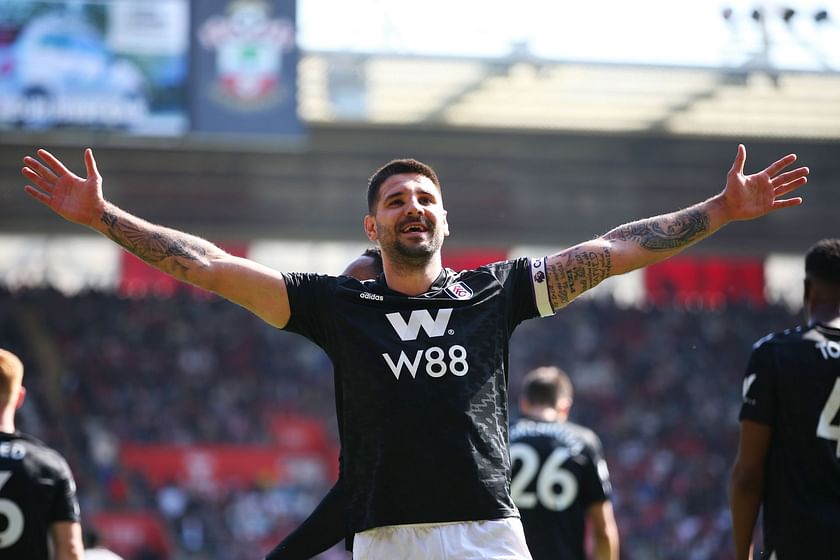 Fulham striker Aleksandar Mitrovic could be on the move to Chelsea. According to Simon Phillips, the Blues are considering a deal for the Serbian forward as they look to add to new manager Mauricio Pochettino's attacking options.
The London side have had one of their worst seasons in recent memory and are currently 12th in the Premier League. They have struggled to score goals, bagging just 37 in the league season as a lack of a quality center forward has hurt them.
However, the player still has three years left on his deal with the Cottagers and any deal for Mitrovic will possibly be in excess of the £22 million Fulham paid for him in 2018.
Mitrovic has been in fine form this season, registering 15 goals and four assists in 27 games for Fulham this season. The Cottagers are currently 10th in the Premier League table.