Cristiano Ronaldo reportedly has a clause in his contract that will allow the Portuguese superstar to return to the Premier League. This would happen only if Newcastle United manage to finish in the top four this season and qualify for the UEFA Champions League's next season (As per MARCA).
Ronaldo has been a free agent since the mutual termination of his Manchester United contract on 22 November. He recently signed with Saudi Arab's Al-Nassr club and will be unveiled on Tuesday, 3 January, as their player.
---
Note: Both Marca and Newcastle United manager Eddie Howe have since denied the existence of such a clause - More details here
---
Ronaldo, the top scorer in the UEFA Champions League and five-time winner of the competition, has left Europe for the first time in his career. Given he is 37, one might think that the sun is setting on the glorious career of the legendary striker.
However, he might still have one more go left in Europe. Newcastle United, who are currently in the third spot in the Premier League, could be the Portuguese icon's home next season.
Spanish football news outlet Fichajes had previously reported about the hidden clause in Cristiano Ronaldo's Al-Nassr contract.
Meanwhile, the decision to Ronaldo to move away from United and join the Saudi Arabian club has led Jamie Carragher to take another swipe at the great forward. Carragher said on Sky Sports (via MARCA):
"In some ways, it's a sad end for him. You have two of the greatest players in Messi and Ronaldo, and Ronaldo has finished his career during an interview with Piers Morgan and Messi has won the World Cup. It's not the best way to go out."
Cristiano Ronaldo reacted to his move to Al-Nassr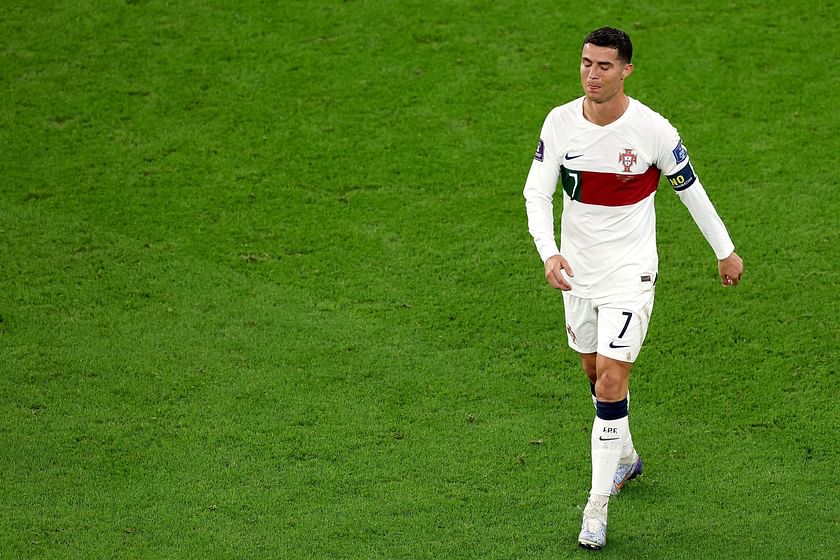 Cristiano Ronaldo recently reacted to his move to Al-Nassr. The Portuguese superstar claimed that he is impressed with the club's vision and is looking forward to joining the team.
The five-time Ballon d'Or winner said:
"The vision of what Al-Nassr are doing and developing in Saudi Arabia, both in terms of men's and women's football is very inspiring. We can see from Saudi Arabia's recent performance at the World Cup that this is a country with big football ambitions and a lot of potential."
Edited by Akshay Saraswat