Barcelona manager Xavi has commented on Lionel Messi's decision to snub a return to Camp Nou and join Inter Miami.
Messi was heavily linked with a return to the Blaugrana, with his contract at Paris Saint-Germain expiring at the end of June. The Argentine icon has since admitted that he wanted to reunite with the Blaugrana. However, the 2022 FIFA World Cup winner has also explained that he didn't want to go through the financial uncertainty that led to his departure in 2021.
His former Barcelona teammate and the La Liga giants' current manager Xavi has given his take on Messi's move to Inter Miami. The Spanish coach started by alluding to the lack of peace the Argentine has had when making his next career move, telling Jigantes FC:
"The last days, weeks, I had noticed that he didn't see his return clearly. You have to understand it, being Messi is not easy. Everyone is interested in you; he never has peace."
Xavi continued by alluding to discussions he held with the 35-year-old about his decision to head to DRV PNK Stadium. He understands that the Argentine doesn't want to be under as much pressure as he was at PSG for two years:
"Leo explained it, for the past two years, he was unhappy. I can understand that he doesn't want so much pressure anymore. I spoke with him a lot."
The Barcelona boss did confess that both parties were excited about the potential reunion at the Camp Nou but that the legendary forward wanted a quieter life:
"I have spoken a lot with Messi, and we were all excited. But in the end, it hasn't happened. He has explained the circumstances very well. He wants a quieter and more family life.
"It's Messi's personal decision, and you have to respect him because he's the best player in history. I was convinced that we would do well with him."
Lionel Messi endured a difficult time at the Parc des Princes after leaving Barca for the Ligue 1 giants in 2021.
He had a fractious relationship with the club's fans and put a further ridge between himself and fans in May. The iconic forward made an unauthorised trip to Saudi Arabia, which led to ultras protesting outside PSG's headquarters.
The Argentine icon also struggled with adaption in the French capital and was in the line of fire of French media throughout his spell. He now heads to the MLS, where he will expect less coverage.
---
Lionel Messi sees himself living in Barcelona in the future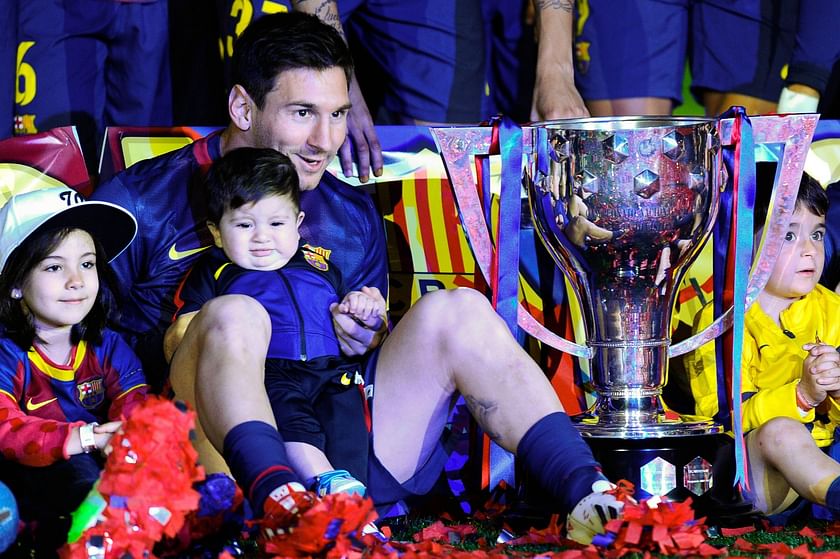 Lionel Messi envisions living in Barcelona in the future despite his decision not to return to Catalonia this summer.
The seven-time Ballon d'Or winner has said that he still loves the club and thanked fans for their support. He said (via transfer expert Fabrizio Romano):
"I'd love to be close to Barcelona. I will live in Barcelona again; it's already decided. I hope to help the club one day, because it's the club I love. I wanna thank the Barca fans for all their support. And yes, I'd love to be again (be) here. ... definitely."
Barca fans made their feelings clear over their former captain's potential return to the club throughout the campaign. The Camp Nou faithful were heard chanting Lionel Messi's name during the tenth minute of games as speculation over a reunion grew.