The Premier League is back in action with another exciting round of matches this weekend, and we have some big games coming up. The title race has become increasingly intriguing since the turn of the year and could potentially witness another twist this weekend.
Arsenal have been in impressive form this season and are well on their way to their Premier League title. Manchester United have also improved under Erik ten Hag and now find themselves in contention to give the likes of Arsenal and Manchester City a run for their money.
Liverpool and Chelsea, on the other hand, have struggled to keep up with their competitors this season and face a crucial battle this weekend. Tottenham Hotspur have also been inconsistent so far and face a litmus test of their own against Manchester City.
The relegation zone is also set to witness plenty of drama, with only two points separating the 14th-placed team from the team at the bottom. Here are my predictions for this weekend's round of Premier League matches.
---
Manchester City vs Tottenham Hotspur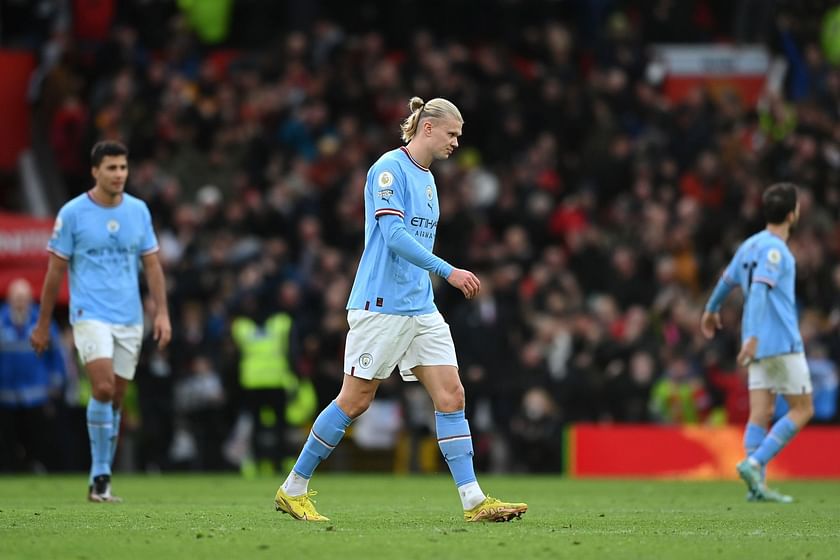 I only see one winner here. Tottenham are far too negative for me, and I don't see how they can hurt Man City on the counter. They don't get enough players up the pitch, and their forwards come too deep.
Tottenham Hotspur play a certain way and they haven't got the players to do it. If you play three at the back, you only need one holding midfielder, and your wing-backs have to be your best players. At Tottenham, they're far from it. They get dominated in midfield, and Harry Kane's got to come short to get the ball. Son looks like a shadow of his former self, but that could change.
The problem with Manchester City is that in the last four years, they've dominated the midfield with a false nine. They used to rip teams to shreds because of their midfield, and they're not doing that anymore. Rodri comes into midfield from defense to give them that dominance now, but they're weaker at the back - it's a domino effect.
Man City score a lot of goals with Erling Haaland, but I'm not sure they're as dominant as they used to be. This is a must-win match for them - if they win their next two games, they could be only two points behind Arsenal. That's how quickly things can change in the Premier League. They're a wounded animal, and I think they'll take Tottenham to the sword this week.
Prediction: Manchester City 3-0 Tottenham Hotspur
---
Liverpool vs Chelsea
Ninth place against tenth place - is this a big game? I'll go as far as to say that whoever loses this match is completely out of the Premier League top-four race. This is a massive game. The team that wins this game could go on a run and really push for a place in the top four.
Liverpool got blown away by Brighton the other day. I did mention that there was no way Brighton were going to lose that game, and they deserved to win. The Liverpool players who played against Wolves aren't going to play on Saturday. Mohamed Salah isn't closing down like he used to. They need to go back to closing down and winning the ball high up the pitch - they're not doing that at all at the moment
This is going to be an interesting game. Chelsea have got injuries and aren't playing great football, but if they can get through the first 20 minutes, they've got a chance. Cody Gakpo's been struggling a bit so far - I can't remember players for Holland coming in and ripping it up in the Premier League in the last couple of years. He'll need time, and he might need to come out of the team for a game or two.
Liverpool have got to hang in there and win matches until the likes of Jota and Diaz are back. They need to get their confidence back up and get on a roll. There's not a lot between these two teams, and I think this game will end in a draw.
Prediction: Liverpool 1-1 Chelsea
---
Leicester City vs Brighton & Hove Albion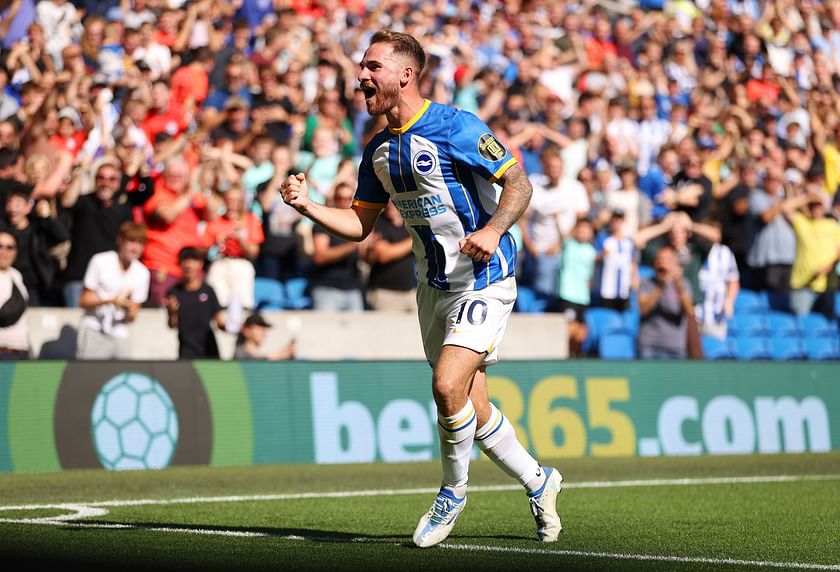 Leicester are sliding very quickly. They lost to Nottingham Forest last week, and I worry for them now. They're only two points off the drop at the moment, and could drop further this weekend. Their fixture list is atrocious, and they'll need Brendan Rodgers to work his magic to get them out of this situation.
Brighton are flying at the moment - they're playing as well as anybody. Alexis Mac Allister just got back from winning the World Cup, and it's easy to have your eye off it for a while. He turned up and put in an unbelievable performance against Liverpool. You've also got Trossard who's turning up stinks now - he should take a leaf out of Mac Allister's book.
I worry for Leicester this season, and I don't see how they won't end up in the bottom three at the end of this run of games. I don't see them beating Brighton this weekend.
Prediction: Leicester City 1-3 Brighton & Hove Albion
---
Southampton vs Aston Villa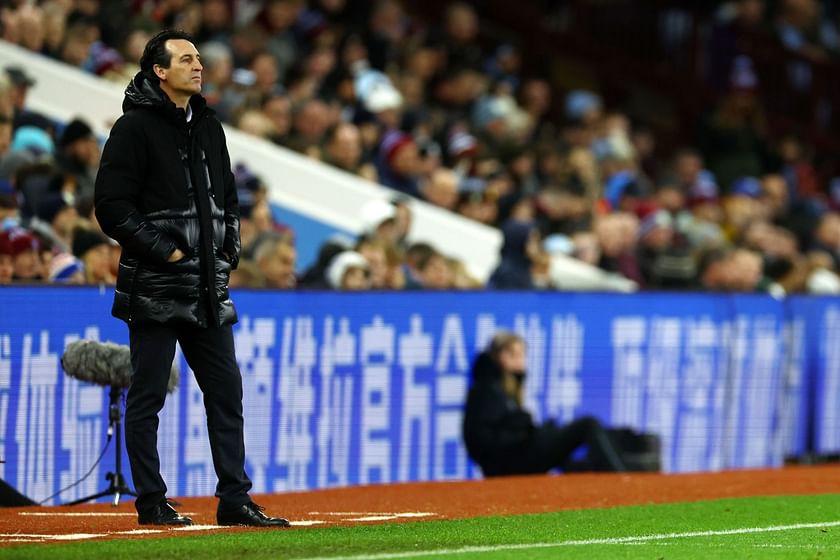 Aston Villa got a good result against Leeds last week. Southampton need to win this game more than Villa need to win. If Southampton win, they're out of the relegation zone. Things are tight at the bottom and they only need a couple of good results to fly out of the relegation zone.
James Ward-Prowse is brilliant at set plays and free-kicks. I thought Everton got it horribly wrong the other day, but Ward-Prowse is unbelievable. When he stands over a free-kick, Southampton have every chance of scoring a goal.
Southampton have won three games in one week - I don't think even the manager saw it coming! Aston Villa have played well - they've won three of their last four games. I think this game's going to end in a draw. The result won't help Southampton, but it will get them a point.
Prediction: Southampton 1-1 Aston Villa
---
West Ham United vs Everton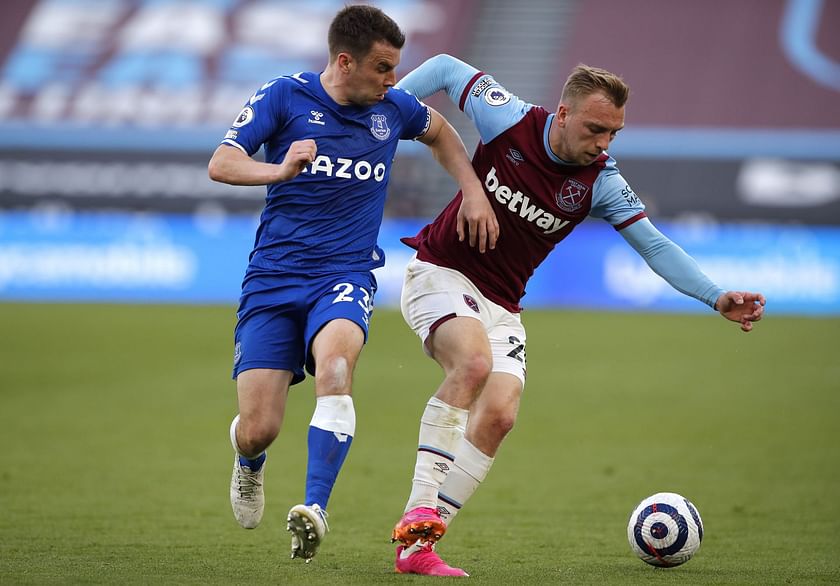 This is a huge game. This is a game between the third-bottom and second-bottom teams in the Premier League table. Everton have played the bottom team in the Premier League and have lost twice - they can't afford to do that. They did quite well against Man City, and they'll have to do it again.
This is a tough game for West Ham, and it's a game that neither manager can afford to lose. West Ham are playing at home, and I think they have the upper hand in this game.
Prediction: West Ham United 2-0 Everton
---
Bournemouth vs Nottingham Forest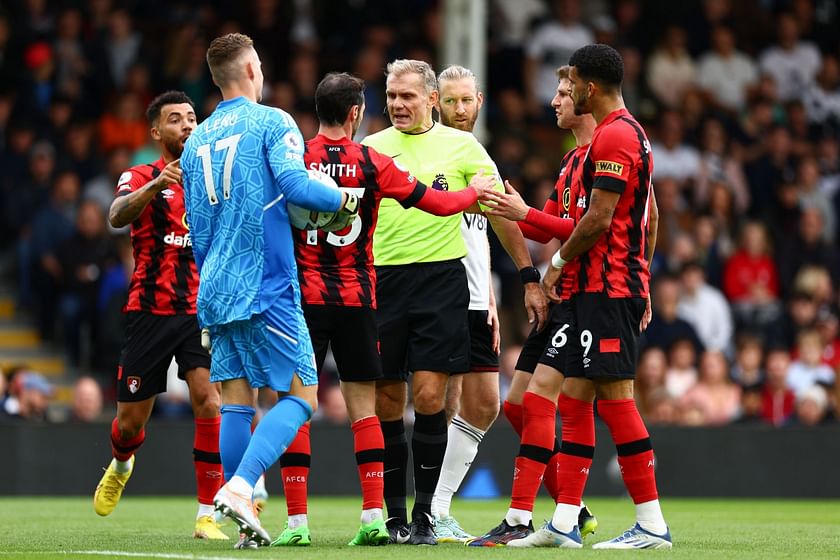 All the games in the relegation zone are massive. Bournemouth have lost six games on the trot and they're going to be under pressure. They have difficult fixtures after this one and if they don't win, they'll be adrift. If they can win this game, it buys them a couple of other games.
Nottingham Forest have done well for themselves, and they're in the semi-finals of the Carabao Cup. If they get a result here, it takes Bournemouth out of the equation. This is a cup final for Bournemouth, and I think they'll win this match.
Prediction: Bournemouth 1-0 Nottingham Forest
---
Crystal Palace vs Newcastle United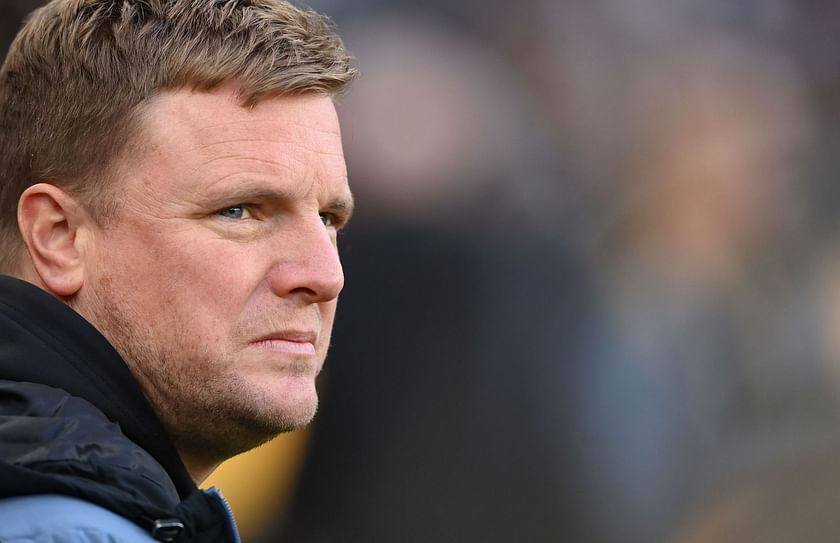 Newcastle were probably fortunate last weekend, but they're solid at the back. They've got some nice fixtures coming up, and we can expect them to win their next two Premier League games. I don't see how they won't be in the top four.
Newcastle have a very good defense and only need one goal to win a football match. Guimaraes will take time to recover from his injury, and he's probably got a two-week break. I don't think it's as bad as they think it will be.
Crystal Palace is a tough game - they're a bag of rebels, and you don't know what you're going to get. They can cause you major problems, but their confidence is very low at the moment. I think they're good enough to play out a draw in this match.
Prediction: Crystal Palace 1-1 Newcastle United
---
Manchester City vs Wolverhampton Wanderers
Manchester City will need to make a statement in their next two games. If they don't get six points in their next two matches, they might not be able to reclaim their Premier League title. They can't afford to become irrelevant in the title race before they play against Arsenal.
Wolves don't score any goals. They're negative, and they don't get people in the box. I do like the manager, but this is a game that you write off. Their goal difference is worse than West Ham's and Everton's, and they wouldn't want to take a massive beating here. The way the Premier League's going at the moment, goal difference could play a role at the end of the season.
I think City will win this game, but they're not playing well enough. In times gone by, these games were foregone conclusions. I think Man City will win both their games this week and put pressure on Arsenal and Manchester United.
Prediction: Manchester City 3-0 Wolverhampton Wanderers
---
Leeds United vs Brentford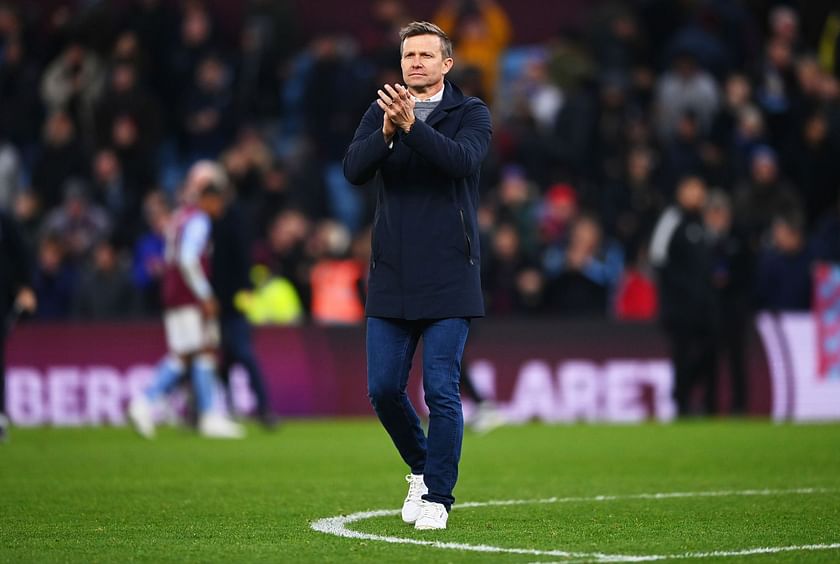 I feel for Leeds - I thought they were really good against Aston Villa. I like the way the players work for their manager - they're ready to run through brick walls, but they do need results. They played well against Aston Villa and lost, and that's always a worry.
This is a hard game for both teams. Brentford have taken 10 points off the big boys and followed that up with a win at home. They've got 13 points from their last five games and are playing against a Leeds team that have managed only two points from their last five.
Brentford are playing as well as anybody, and this is going to be a big ask for Leeds. I think this will be an action-packed game, and we should be in for a very entertaining match.
Prediction: Leeds United 2-2 Brentford
---
Arsenal vs Manchester United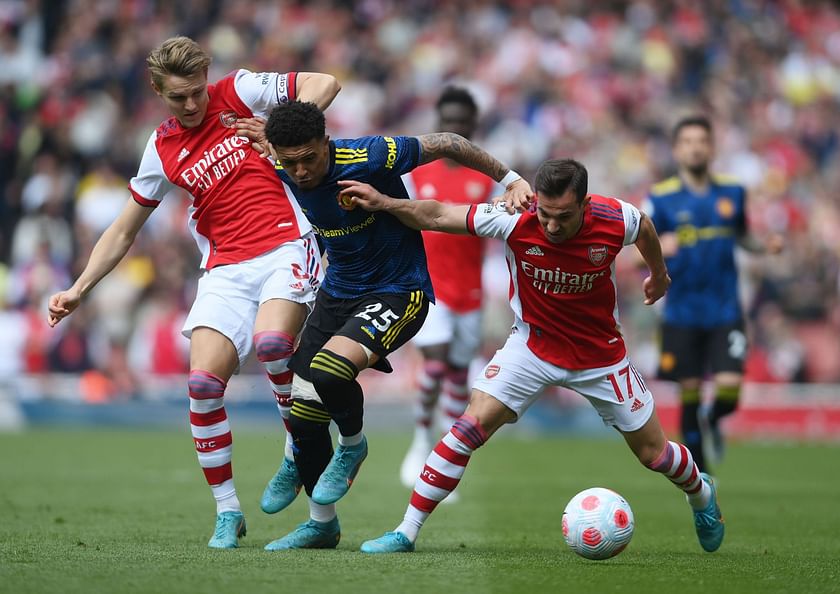 This is the biggest Premier League game of the season so far. If Arsenal win this game, Manchester United could be out of the title race. This is a massive game for Man United, and they'll be 11 points behind Arsenal if they lose this match.
This is a much harder game for Arsenal than the Tottenham match. Casemiro is a big player, and United would've had just as much of a chance as Arsenal if he was available. He brings experience to the midfield and would've been on Martin Odegaard. They'll miss his presence in this match.
Luke Shaw marked Erling Haaland out of the game last week - leave him out of the lineup at your own peril. With Casemiro suspended for this match, I'm backing Arsenal to win this game.
Prediction: Arsenal 3-1 Manchester United
---
Fulham vs Tottenham Hotspur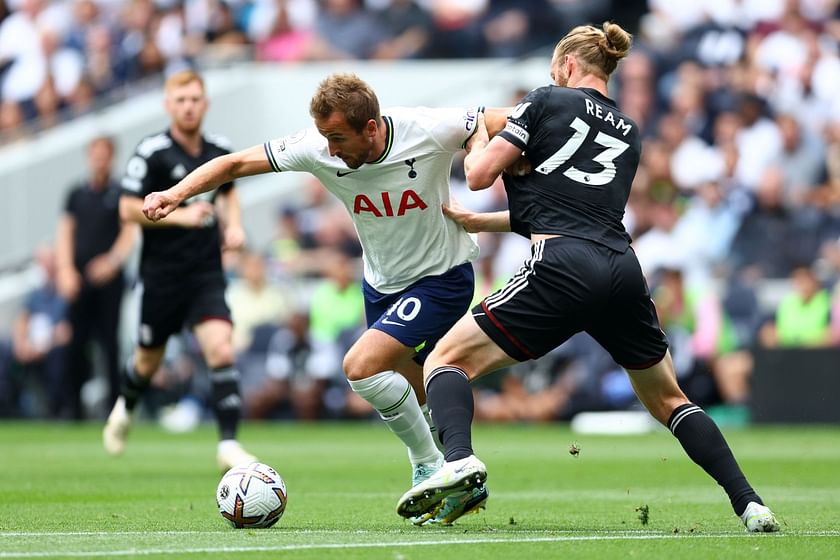 This is a hard one to call, and I think it'll be a good game. I thought Chelsea were the better team against Fulham. If Felix doesn't get sent off, Chelsea win that game.
Tottenham have got the ammunition to hurt anybody, but the shackles will have to come off against Fulham. Both teams are going to come out and have a right go, and this will be an entertaining match. If Tottenham play like they did against Palace, Fulham can hurt them. I see goals at both ends in this game.
Prediction: Fulham 2-2 Tottenham Hotspur