The Premier League has provided us with some exciting action over the past two weeks and is back with another set of matches this weekend. There were no real surprises with the results last week, and I expected teams like Brighton and Aston Villa to win their games.
Chelsea's result would have been very different if they'd scored that penalty in the first half. They were brilliant in the first half but they seemed to run out of game plans towards the end - Premier League games can change very quickly.
Tottenham's win didn't surprise me much, but I was surprised by how comfortably Manchester City won their match against Newcastle. I thought it was a good time to play against City, and there were a lot of things stacked in Newcastle's favour.
Wolves, Everton, and Sheffield have lost both their games so far and I'm quite worried about them this season. Here are my predictions for this weekend's round of Premier League matches.
---
Chelsea vs Luton Town
I think this is a nice game for Chelsea. They've played out one draw and one loss, and I think this is the perfect opportunity for them to get back on track. It will be a tight game at the start, but once Chelsea score the first goal they'll run away with it. It will be similar to Brighton's game against Luton - every time Brighton broke away, it looked like they would score.
Chelsea don't quite have the guile at the moment. We saw Mudryk come on against West Ham and he struggled a bit. When the game was open in the first half, Chelsea were outstanding. When West Ham went down to the men and had to sit back and defend, Pochettino's men struggled to break them down.
Moises Caicedo is at Chelsea now, and everything he does will be highlighted - that's what happens when you play for big teams. When you play for Brighton and you give away a penalty, nothing is said. Look at poor Mudryk - every single thing he does is analysed. Caicedo will have to get used to that as well.
Luton Town will be a threat at home, but it will get difficult for them to play against Premier League opponents away from home. They're going to put men behind the ball, get the ball forward, and hope for a goal from a set-piece. I don't think it'll be a particularly enjoyable game to watch, but if Chelsea lost this game, the alarm bells would go odd.
Chelsea had better players and a better team than West Ham, and look what happened at the end. Luton Town can cause problems, but I do expect Chelsea to win this game.
Prediction: Chelsea 3-0 Luton Town
---
Bournemouth vs Tottenham Hotspur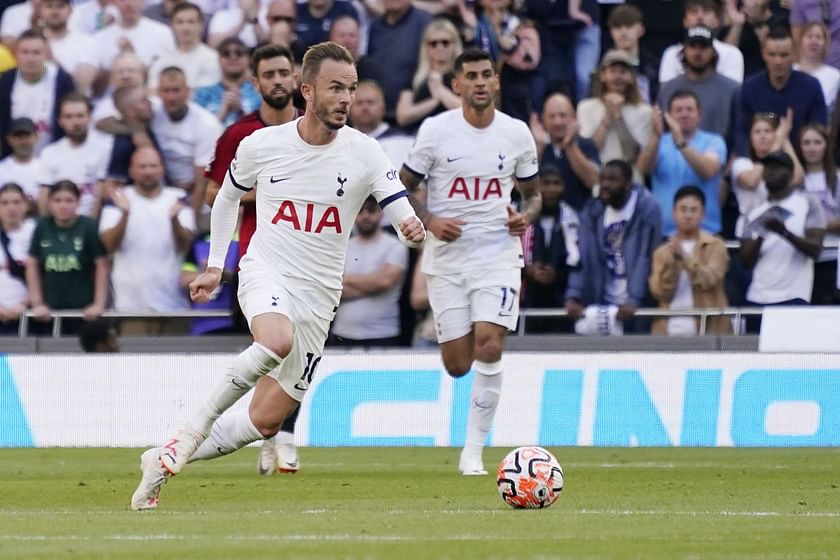 I really liked the way Tottenham played against Manchester United last week. You're going to get goals when Tottenham play this season. Man United also had chances last week against them and got plenty of shots away.
Bournemouth did very well in their first 20 minutes against Liverpool and flew out of the traps. Tottenham play very nice football, but they do give you an opportunity.
Bournemouth will certainly have a go, and they aren't going to sit back and defend. This is going to be an entertaining game, and I think it'll end in a draw.
Prediction: Bournemouth 2-2 Tottenham Hotspur
---
Brentford vs Crystal Palace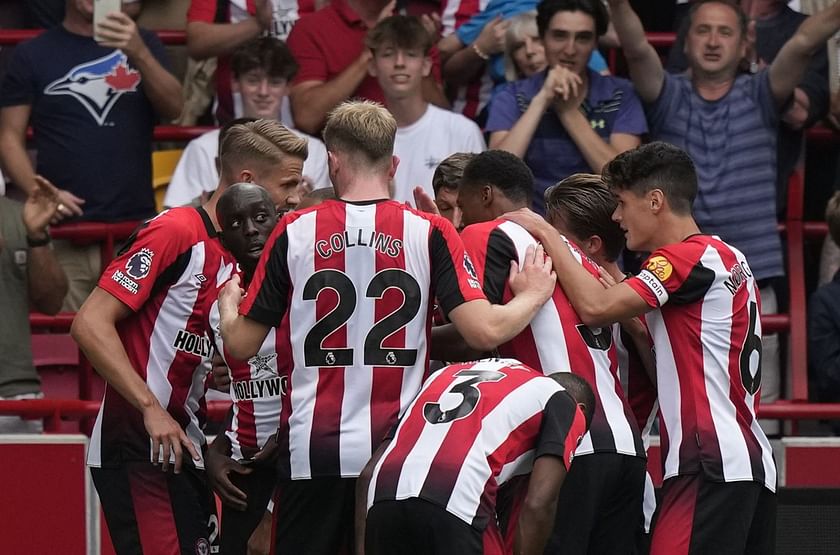 Last week's victory was an amazing result for Brentford, and I didn't see it coming. That was the one result that shocked me last week. I was a bit worried about how they would perform without Ivan Toney, and I didn't know where the goals would come from.
They haven't had the easiest start to their season, but they've come through both their games. If they win this game, they're already a long way on to getting the 40 points they need. Seven points from three London derbies - that would be an amazing start for them.
I was disappointed with Crystal Palace last week. You get the occasional free swing against big teams in the Premier League, and they could have expressed themselves against Arsenal. I'm backing Brentford to win this game.
Prediction: Brentford 3-1 Crystal Palace
---
Arsenal vs Fulham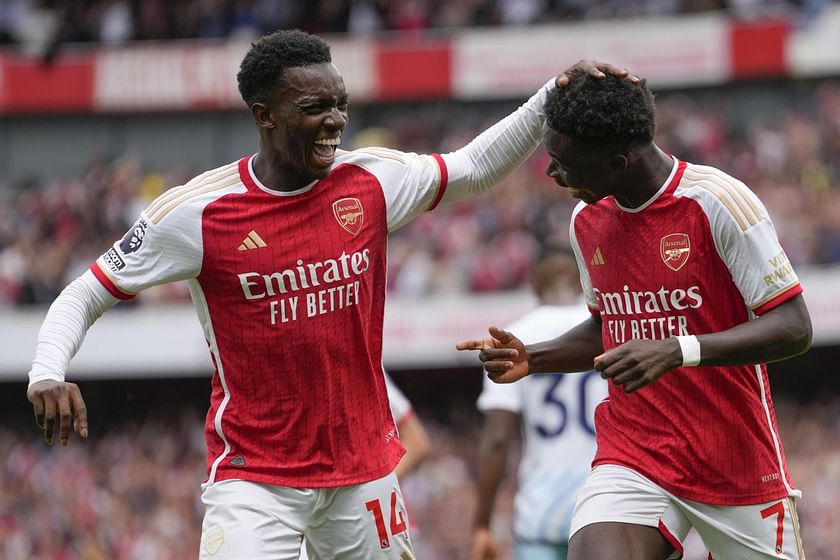 Eddie Nketiah's first chance against Crystal Palace was brilliantly done, and his sharpness reminded me of Ian Wright. But you can't miss the chances that Nketiah missed for Arsenal the other day. You don't get extra goals for chipping goalkeepers, and he's got to start putting those chances away.
Fulham will make it tight this weekend, but it is getting difficult for them. I know they got the better of Everton but if they lose this game, they've got only one win in three matches. If they don't start winning their games, they won't be too far off from the bottom three.
This has been a nice start in the Premier League for Arsenal. They've won against Forest and Palace, and now they're facing Fulham at home. It's another good game for them, and they should be able to beat Fulham this weekend.
Prediction: Arsenal 3-0 Fulham
---
Manchester United vs Nottingham Forest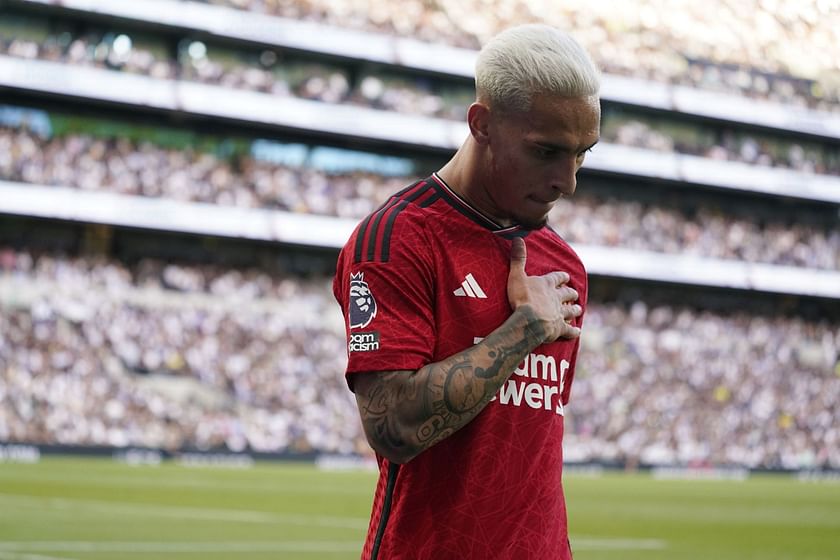 I'd be a bit worried about everyone at Manchester United at the moment, given the way they've started the season. They're all playing for a massive football club, and everything will be analysed.
It's all right to play flair players like Mount and Fernandes in some games, but sometimes you need a player like McTominay. Man United are getting dominated in midfield, and they need to sort that out. Casemiro needs to get it together as well - when he doesn't play at his best, they struggle.
Manchester United aren't playing very well at the moment, and I don't think the manager knows what his best team is just yet. Nottingham Forest have pace on the counter and Man United are vulnerable at the back. In a difficult patch, however, you'd want a game against Forest at home, and I think United should be able to win this match.
Prediction: Manchester United 3-1 Nottingham Forest
---
Everton vs Wolverhampton Wanderers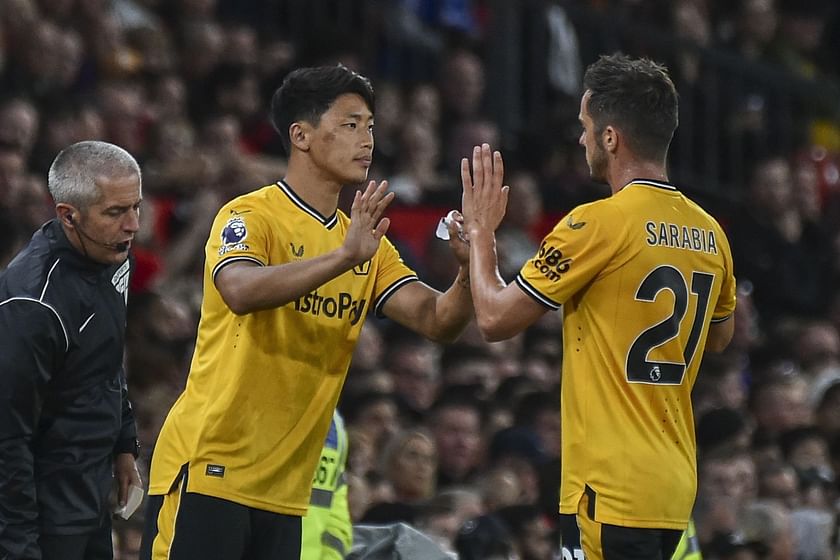 This is a huge game. I wasn't shocked by Everton's result against Aston Villa. Dominic Calvert-Lewin is injured again, and I don't know how Everton can score a goal. They're good at set-pieces, but their forwards struggled to score goals for them last season.
If both teams play the way they did in their first games of the season, this one should be a cracker. I think the odd goal could win this game. The team that loses this match is in for a long season - I have no doubt about that.
I had both these teams in the relegation zone at the start of the Premier League season and two weeks on, nothing has changed. Everton might be able to get to Wolves if they play at a high tempo, and I think they have a slight upper hand this weekend.
Prediction: Everton 1-0 Wolverhampton Wanderers
---
Brighton & Hove Albion vs West Ham United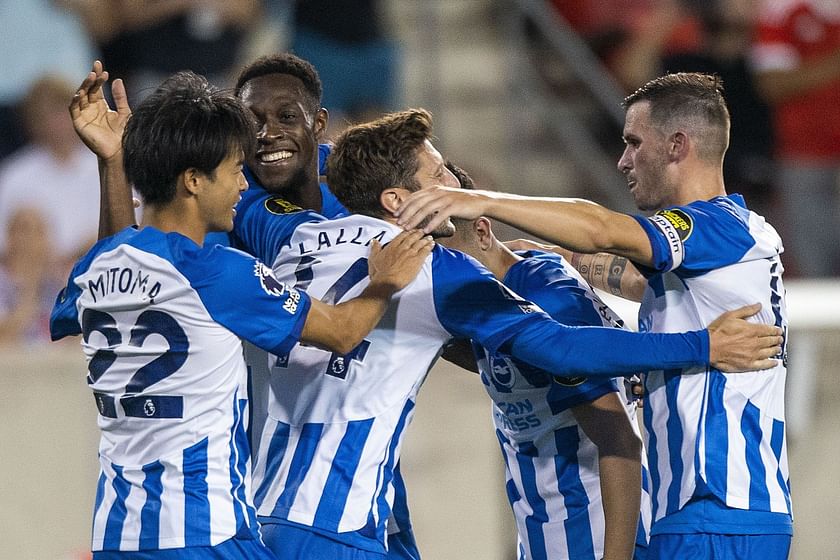 I'm sure West Ham will have a plan against Brighton. Sean Dyche had a plan against them last year, and it worked. A lot of teams aren't giving Brighton the respect they thoroughly deserve. Everyone's talking about systems, box midfielders and tactics - don't worry about that. Brighton pass the ball quickly, and they score a goal with almost every opportunity. That's what is working for them.
Kaoru Mitoma is a very good player, but I'm not sure if teams would pay £100 million for him - there are a lot of good wingers around. If he can have another good season, who knows? I've seen him coming up against good defenders and not touching the ball. The big teams will buy him for the Champions League, and he'll need to prove himself against the best defenders in the Premier League.
West Ham will make it difficult for Brighton, and Jarrod Bowen and Michail Antonio can hurt them on the counter. I'm going to go with a Brighton win, but it won't come as a big shock if West Ham get a result here.
Prediction: Brighton & Hove Albion 2-1 West Ham United
---
Sheffield United vs Manchester City
Julian Alvarez is an amazing goalscorer, and I'd say he's up there with Erling Haaland when it comes to finishing. He will play more this season because Manchester City don't have a choice, do they? De Bruyne is injured, and Mahrez and Gundogan are gone - they were heavily involved in City's treble win last season.
I'm not too sure about Kalvin Phillips - he doesn't get into the team, and he barely gets any minutes. He's got to move on from Man City, and I don't get why he's staying on. City have got to move him on while they can - there's a good market for defensive midfielders.
I worry for Sheffield United this season, and I don't see them doing much in the Premier League. I don't see anything but a Manchester City win this weekend.
Prediction: Sheffield United 0-3 Manchester City
---
Burnley vs Aston Villa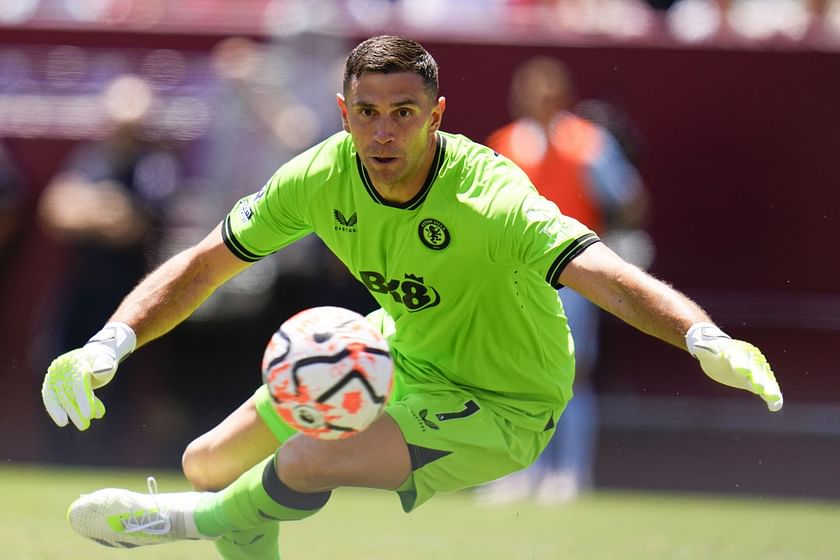 This is a big game for Burnley. I expected them to lose against Man City, and they had to keep it tight on the day. They will have a go at Villa, and you can't judge them on their performance against Man City. This game is difficult to predict because I can't make a judgement on Burnley's approach to the Premier League just as yet.
Aston Villa have had excellent results in the last couple of games, but they will find this game a little difficult. I'm going to back Villa to win this match, but I wouldn't put it past Burnley to pull off a surprise.
Prediction: Burnley 2-1 Aston Villa
---
Newcastle United vs Liverpool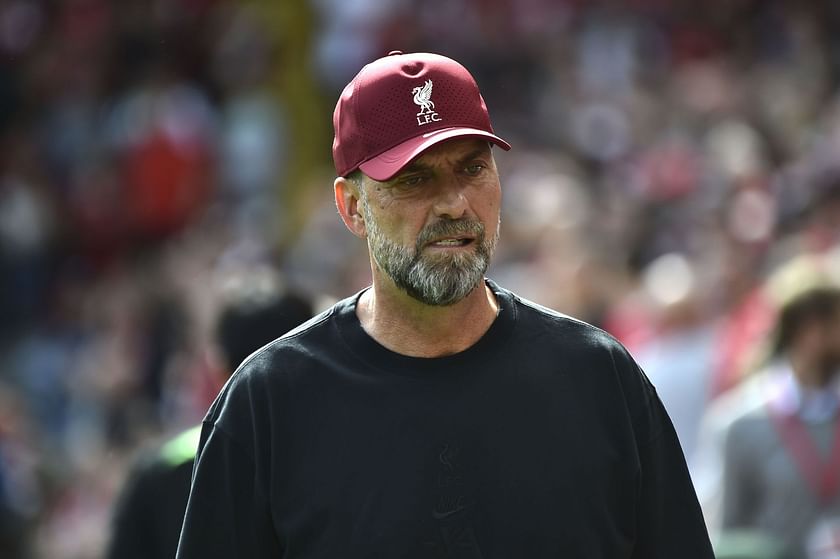 If Newcastle start this game at a hundred miles an hour, I don't see Liverpool being able to cope with them. They need to turn it on like they did against Aston Villa. I watched Liverpool against Bournemouth last week, and Bournemouth were very good in the first 20 minutes of the game.
I thought Newcastle would be underachievers this season, but they were brilliant in their first game. They had an opportunity to seize the initiative against Man City, but they didn't win that game. They've had a hard start to their season and if they win this game, they'll have won six out of nine points - it could set them up for a top-four finish. It would send a message to the rest of the Premier League that they're a big threat.
Wataru Endo could play in a midfield three for Liverpool, but the problem is that it'll be his first game for the team, and I couldn't think of a worse one than a game against Newcastle. I would've played him against Bournemouth last week where Liverpool would dominate. I was very impressed with Dominik Szoboszlai the other day - I couldn't believe how good he was.
If Newcastle play the way they usually do and start, they can smother Liverpool all over this pitch. If they can make the most of their start, I think they'll be able to win this game.
Prediction: Newcastle United 3-1 Liverpool