The Premier League is back with another massive weekend of football after what was an unbelievable transfer window. We're only halfway through the season, and if he wasn't for the World Cup, we would've been six games ahead of where we are now.
Chelsea have spread their payments over eight-year contracts and would've possibly made a profit had they sold Conor Gallagher. It's quite clever, but things change very quickly in the Premier League. You never know how good someone's going to be in six months.
I don't see Newcastle dropping out of the top-four race with the fixtures they've got coming up. Unless Manchester United and Newcastle struggle with their form for the rest of the season, it'll be near-impossible for Chelsea and Liverpool to catch up with them.
The relegation battle is a hard one to call this season. It all comes down to which team wins that X-factor game - a game they weren't expecting to win. Here are my predictions for this weekend's Premier League games.
---
Chelsea vs Fulham
I think Chelsea will have to sell a lot of their players this summer. You can only have a squad of 26, and they'll have to trim it down. Some of the players on their way out will dig their heels in and want to be paid.
It's all right to go bang-wallop-crash in the transfer market when you're beating the rules and not breaking them. But when you have a lot of players leaving the club, they're going to hold all the cards.
Don't ask me to name the Chelsea team in the Premier League this weekend. I know they lost the reverse fixture against Fulham a couple of weeks ago, but I thought they were the better team on the day. They need to get on a roll somewhere, and this is a good place to start. I expect Chelsea to win this game.
Prediction: Chelsea 2-0 Fulham
---
Everton vs Arsenal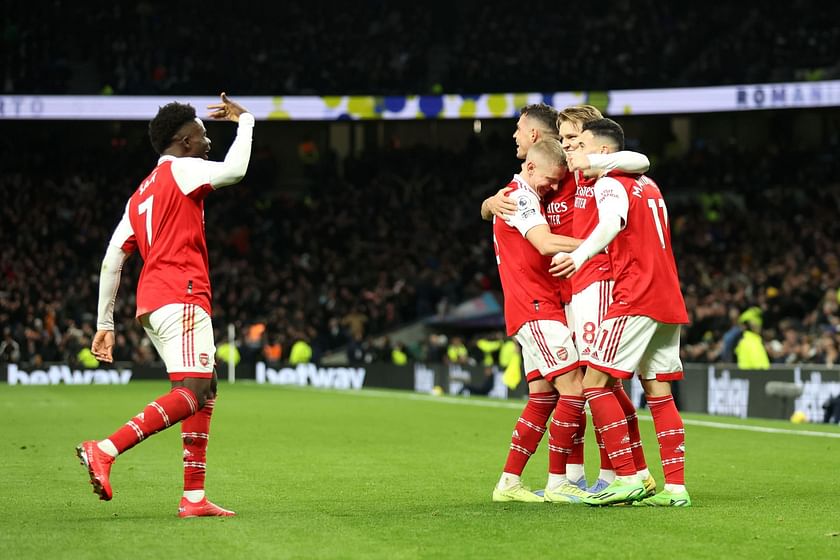 I think this is a different game now - it isn't a foregone conclusion anymore. Arsenal have made some great signings. Leandro Trossard is a very good squad player who can come on and won't weaken the team at all.
Jorginho is a winner with bundles of experience. Two years ago, people were wondering when England was going to produce a player like that. He has slowed down, but he will help this team. He knows he won't play every week, and that helps as well.
Everton are in trouble, and I don't see how Sean Dyche can turn them around. He can make them hard to beat, but they need to start winning matches. I've never seen a club in a relegation battle weakening its team in the transfer market - it's shocking! I can't believe what they've done.
Arsenal need to turn up in the right frame of mind for this Premier League game. As long as their attitude is right, there's only one winner in this match.
Prediction: Everton 0-3 Arsenal
---
Brighton & Hove Albion vs Bournemouth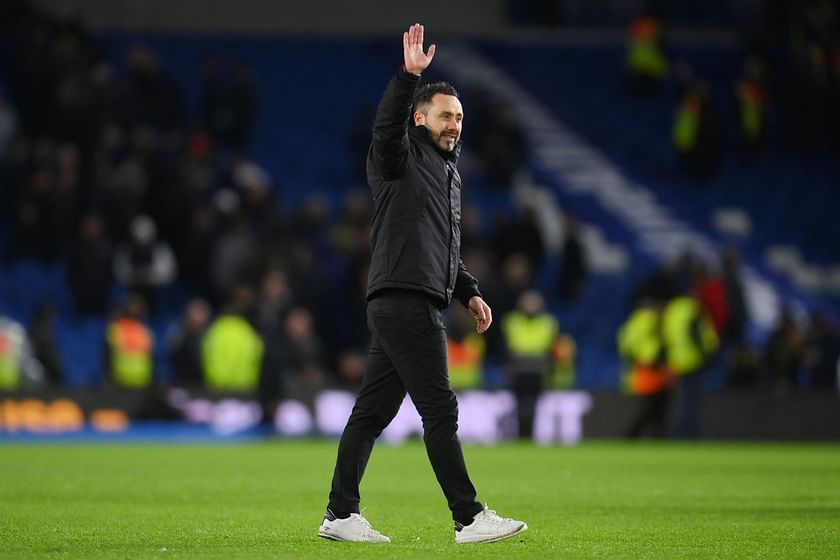 I think Brighton asked for a lot of money for Moises Caicedo. If you think he's worth that much, his wages need to justify his price tag. You can't have your cake and eat it too - it's a bit wrong, in my opinion.
There are better ways of going about the situation, and players have got to stop listening to their agents all the time. Caicedo is the one that has to come back and face his teammates - not his agent. It doesn't sit right with me.
With the way Brighton are playing in the Premier League, it's a big football result if you defeat them. Bournemouth will set up to avoid defeat, but we've seen Brighton give the run-around to much better teams than Bournemouth this season.
Prediction: Brighton & Hove Albion 3-0 Bournemouth
---
Manchester United vs Crystal Palace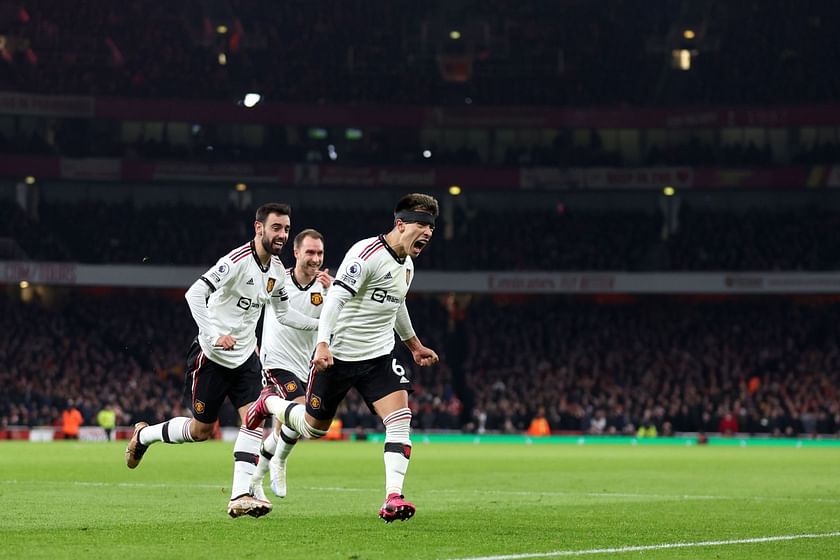 Crystal Palace are a hard team to break down, and they're going to set up to play counter-attacking football. Manchester United have had problems with breaking teams down in the past, and they changed when Christian Eriksen came in.
When Eriksen starts for Man United, they control games. Eriksen is a player that you need to beat a team like Palace, and his absence will make a massive difference. They have brought Marcel Sabitzer in on loan from Bayern Munich, but is he what they really wanted? He wasn't on the radar in the first place, and it looks like a panic buy.
I couldn't think of a better game to judge how much Eriksen could be missed. If you're bringing reinforcements in from Bayern, you're surely thinking of playing him. Man United aren't playing one of the big boys, and they should be able to dominate this game.
I think Manchester United are going to win this game, but I wouldn't be surprised if they dropped points against Palace.
Prediction: Manchester United 2-1 Crystal Palace
---
Brentford vs Southampton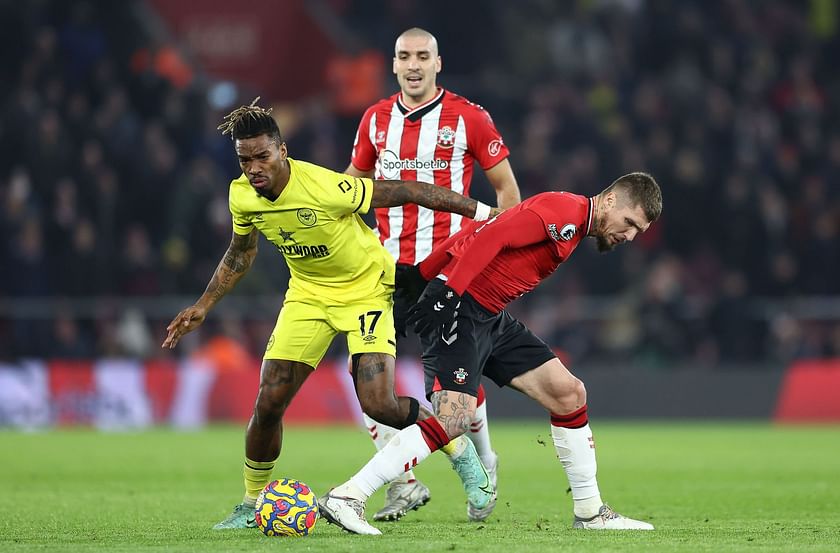 I thought Southampton played really well against Newcastle. I know they went 2-0 down, but they made Newcastle work and scored a goal against them - not many teams manage that. I've seen enough of Southampton to think they have a chance of survival, but they need to be more clinical in the Premier League.
Brentford are a team to visit, and they're on a roll at the moment. If you beat Brentford or Brighton away from home, it's a big result. Brentford have defeated better teams than Southampton in the Premier League this season, and I think they'll carry on their run this weekend.
Prediction: Brentford 2-0 Southampton
---
Wolverhampton Wanderers vs Liverpool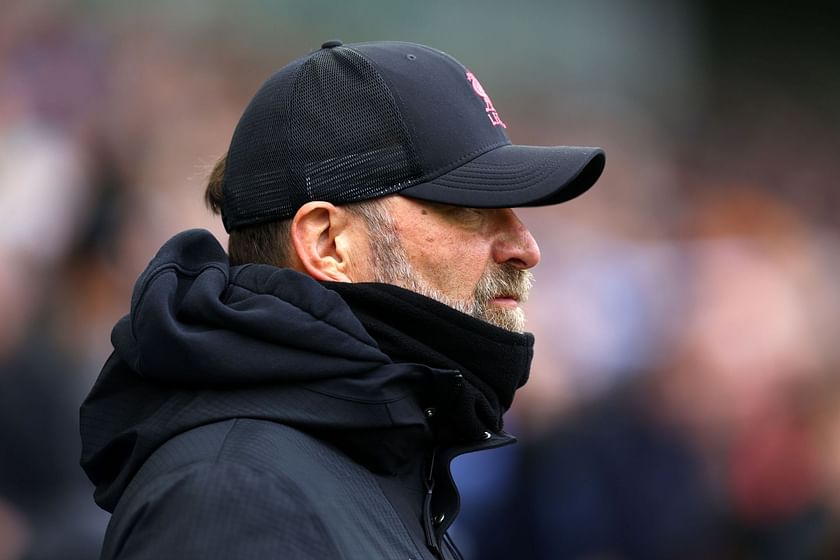 I've been saying it from the start - selling Sadio Mane was a bad decision. If he came up for sale again, they'd buy him back in an instant. He was a massive part of that team and he didn't get the credit he deserved. Liverpool sold one of their best players for hardly any money and it's coming back to bite them.
Liverpool defeated Wolves comfortably in the FA Cup, but they need to get going in the Premier League. They played a lot of high-pressure games last season, and it's caught up with them. They're paying the toll with injuries and a lack of form, and they're in a bad space at the moment.
Wolves are going to make it hard for Liverpool and will try to get something out of this Premier League game. I like their manager, and I think they'll pull off a draw this weekend.
Prediction: Wolverhampton Wanderers 1-1 Liverpool
---
Aston Villa vs Leicester City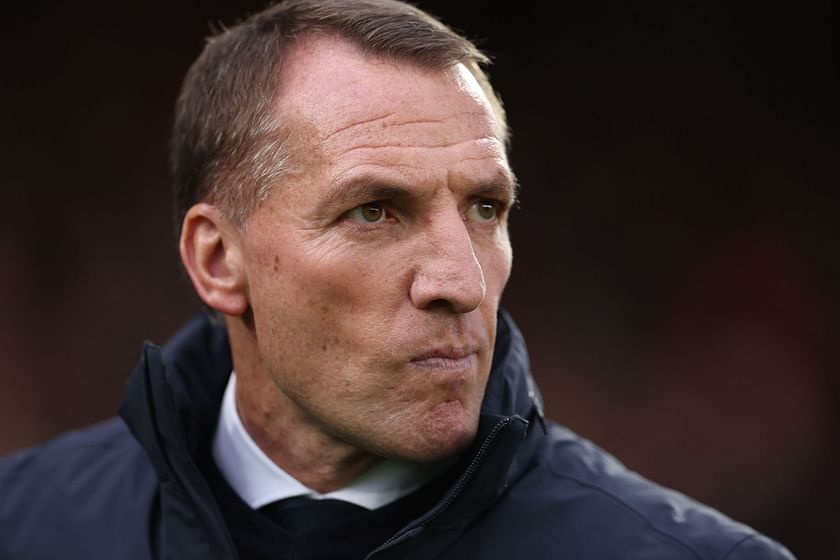 Leicester are struggling at the moment and this is a big game for them. They have difficult fixtures coming up, and I don't see how they can avoid a relegation battle unless they get a couple of big results.
At this point, I'm looking at Leicester's fixture list and wondering what game they can win. If they lose their next three games and then have to face the likes of Arsenal, Chelsea, and Brentford, it's going to be hard. I'm going with Aston Villa to win this game.
Prediction: Aston Villa 2-0 Leicester City
---
Newcastle United vs West Ham United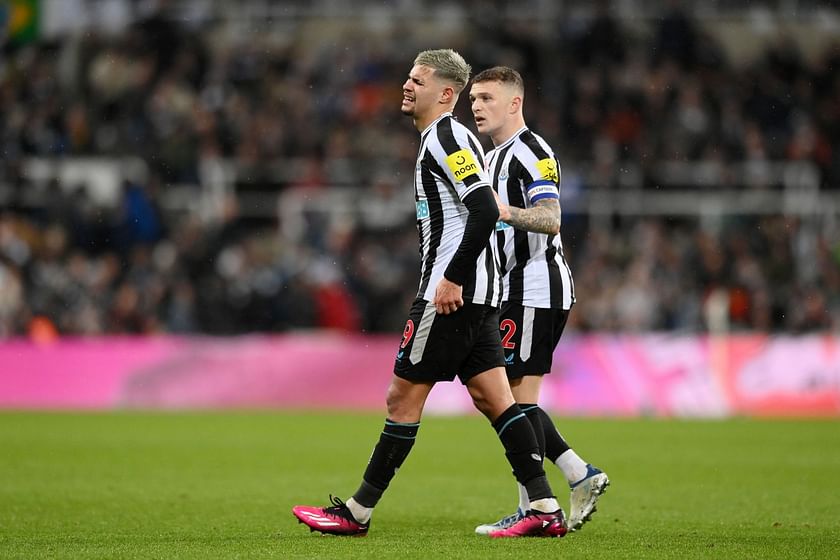 Newcastle are flying along, but I think this will be a hard game for them. Bruno Guimaraes can't play this match, and he's going to be a massive miss. Newcastle were playing mind-blowing football against Southampton in the first 30 minutes, but they were just hanging on in the end.
Defensively, Newcastle are very good. West Ham haven't been great in the Premier League, but they're always a danger and don't get blown away. This is a difficult game for both teams, and I'm going with a draw.
Prediction: Newcastle United 0-0 West Ham United
---
Nottingham Forest vs Leeds United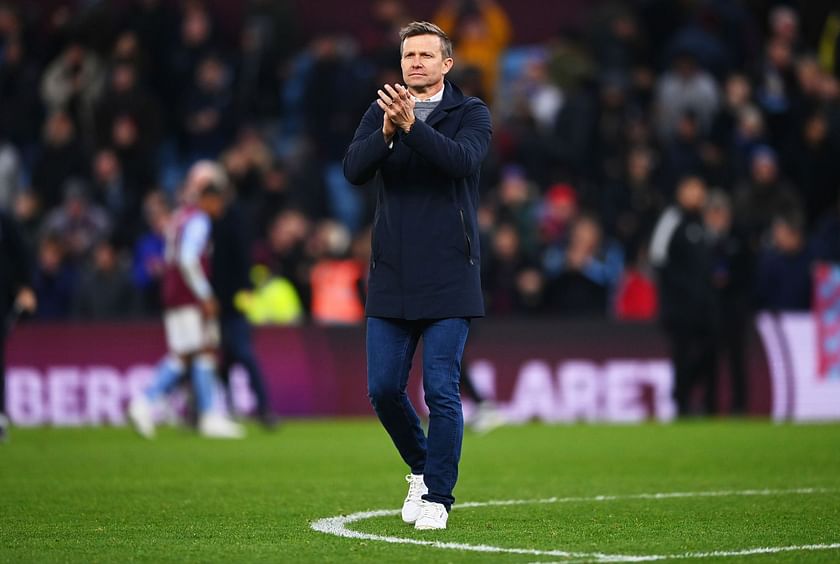 This should be a brilliant game. If Nottingham Forest win this match, they could be seven points clear of the relegation zone. We're talking about teams that win about five Premier League games all season, so that's a huge gap.
This game is like a cup final. Leeds play well and dominate football matches, but they don't win Premier League games. They played very well against Villa and Brentford but didn't get much out of their performances. They need to start converting these games into victories.
This is a game that neither team can afford to lose, and I wouldn't be surprised if either team won this game. It's a hard one to call, and I'm going to sit on the fence and go with a draw.
Prediction: Nottingham Forest 1-1 Leeds United
---
Tottenham Hotspur vs Manchester City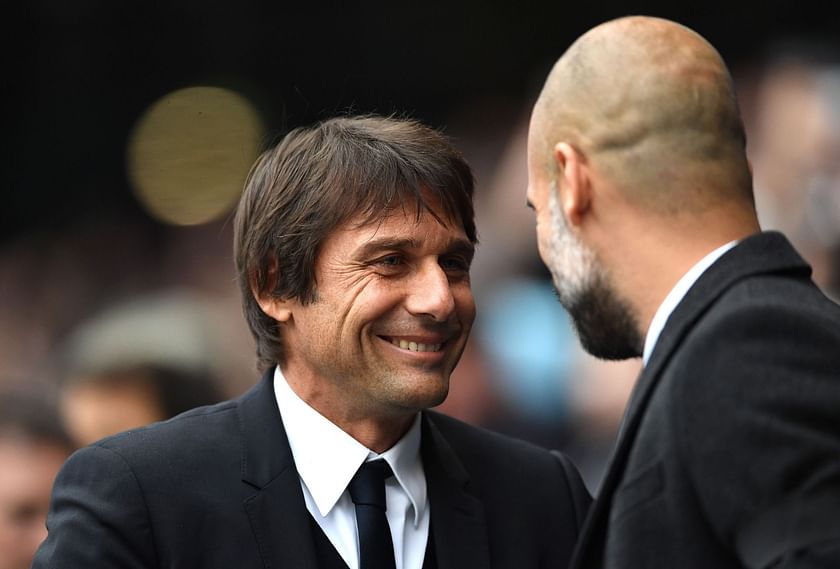 The pressure's going to be on Manchester City this week. They'll probably be eight points behind Arsenal when they play this game, and they can't afford anything less than a win here. If they don't beat Tottenham, I don't see how they can make up the difference.
I think Julian Alvarez would start in any other football team. He's a very good player, and he changed the game against Arsenal. Erling Haaland is going to start up front, with Mahrez on the right - these guys are shoo-ins.
At the moment, Pep Guardiola seems to fancy Grealish more than Foden. Pep knows what he's doing - he pushes players, gets the best out of them for as long as he can, and then changes it up. It's quite clever how he does it, and he's fortunate to have the players to do it.
Something has definitely happened with Joao Cancelo. I know he's come out and denied it, but something's gone on. He was one of the best players in the Premier League last season, and now he's on loan at Bayern Munich - I don't see how that deal happens.
Man City are playing on a lot of fronts, and an injury could end their season. Cancelo has played in the Champions League and he's been a big player for City. I'm shocked, and I don't believe that nothing's happened.
Manchester City have a nice fixture list in the Premier League after this game, and this is a big match. Tottenham will sit back and make it hard for them, but City should be able to win this game.
Prediction: Tottenham Hotspur 1-2 Manchester City