Atletico Madrid forward Antoine Griezmann has explained why he turned down calls regarding a transfer this summer with Cristiano Ronaldo's Al-Nassr reportedly among potential suitors.
Griezmann returned to Atleti last summer from Barcelona after spending last season on loan. Before that, he had spent five years at the Wanda Metropolitano Stadium.
The 32-year-old is targeting becoming Atletico's all-time record goalscorer. He currently sits on 158 goals and 76 assists in 344 games across competitions. He is just 15 goals shy of the record held by the legendary Luis Aragones.
However, Griezmann's future has been under speculation this summer amid reported interest from Saudi Pro League giants Al-Nassr. It was claimed earlier this summer that representatives of the Saudi club met with the France international to discuss a potential move.
Yet, the Frenchman has revealed that he has turned down calls regarding his situation at Atleti. He said (via SportsMole):
"There were calls and contacts, I was focused on my club, I'm 15 goals away from the record for the club's all-time top scorer. It's as I told my sister: I'm not moving, I'm staying here."
Griezmann received massive backlash from fans when he moved to Barca from Diego Simeone's side in 2019. However, his impressive performances last season have helped clear up their issues with the 2018 FIFA World Cup winner. He bagged 16 goals and 13 assists in 48 games across competitions:
"I'm going to try and break the record, it's taken a while to reinstate myself in the eyes of the fans - it isn't the moment to leave."
The Atletico forward has three years left on his contract at the Wanda Metropolitano. However, he doesn't appear to follow the likes of Cristiano Ronaldo and Karim Benzema to Saudi Arabia just yet.
---
Al-Nassr superstar Cristiano Ronaldo defends the Saudi Pro League amid criticism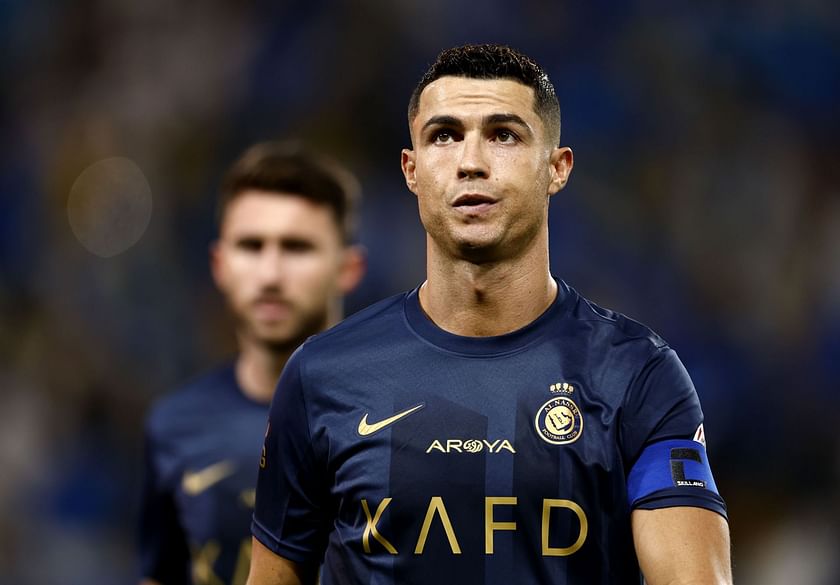 Cristiano Ronaldo has launched a fresh defense of the Saudi Pro League amid criticism over the culture and football within Saudi Arabia. Many have concerns about the country's human rights.
However, the legendary forward has hit back at critics by insisting that it's normal for any league to receive criticism. He said (via GOAL):
"It's normal to criticise, what league is not criticised? Where there aren't problems and controversy? There are everywhere. Spain, Portugal. I already knew, I keep saying: everyone thought I was crazy, crazy isn't so crazy... It's already normal to play in the Saudi Arabian league."
The 38-year-old continued by expressing his pride in being the pioneer of the Saudi Pro League. His arrival has since seen plenty of European household head to the Middle East including Benzema, N'Golo Kante, and Ruben Neves:
"As an Al-Nassr player, I knew this was going to happen, it's a privilege to change a country's culture and football, to have great stars, it makes me proud. I was the pioneer and I feel proud of it. What I want most is to continue to evolve always, so that I can be at the top."
Cristiano Ronaldo has enjoyed a spectacular start to life in Saudi with Al-Nassr. He joined Al-Alami as a free agent in January after leaving Manchester United last November by mutually terminating his contract with the club.
The five-time UEFA Champions League winner has bagged 20 goals and seven assists in 24 games across competitions. He is the poster boy of Saudi football right now and appears to be loving every second of it.