Persist with Torres? Or swap a deal to get Falcao?
1.31K //
17 Nov 2012, 19:37 IST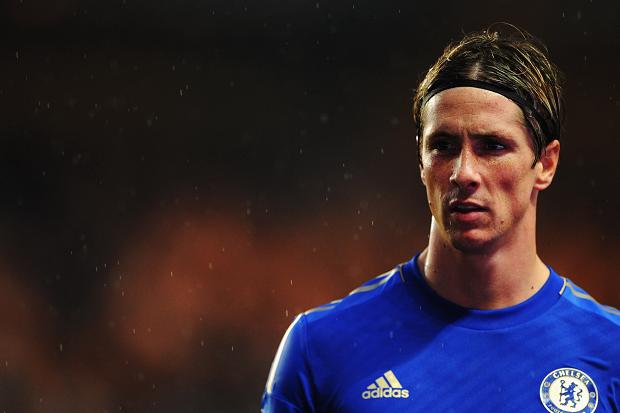 At the very beginning, I would like to make one point very clear – I firmly believe Fernando Torres will fire for Chelsea, I have not given up on him yet. Still.
Many Chelsea fans have been calling for him to be sold in January to the highest bidder. After getting possibly the world's most promising midfield trio to play behind him, he was expected to fire all cylinders. But his performances continue to be..erm..mysterious. Looking great, super touches and goal attempts in one game, followed by absolute mediocrity in another. He has looked like being on the verge of some great form, only to blow it. The old arguments are still proving to be valid – he has lost some pace, he cannot beat defenders, he does not pull the trigger when he has to, and when he does, it is too late. Sadly, I must agree with them. So, what is the real problem?
It has to be his confidence. That is the only valid reason I can think about. Or perhaps, he's simply being ignored? MAZACAR have been the life of Chelsea this season, and are eager to prove themselves to the world. They are trying their best to get involved, assist and score. Torres, on the other hand, has been the favourite scapegoat for the media and those nasty meme makers. So, in their quest to play as well as they can (which they are clearly doing), are MAZACAR ignoring the fact that they have a 50 million front man to pass to? Torres gets so little touches on the ball these days and is often seen dropping deep to catch some action. And then suddenly, people say "he is out of position, what is he doing? He needs to score, not be a playmaker" kind of stuff.
So assuming that Chelsea sign Falcao, where does it leave Torres? Wouldn't it put him back in the old days of having Drogba for company? Not having the assurance of starting every game again might shatter his already fragile confidence beyond repair, or maybe, it might be the kick up the a**e to fire him up. Sadly, at present circumstances, the former is more of a possibility.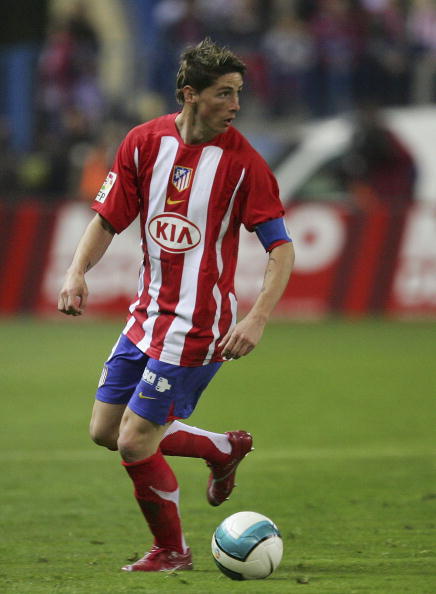 But the one thing positive in all this gloom is – Torres' origins lie in Atletico Madrid, and Falcao will come from Atletico Madrid. See a link? He might get other offers and may refuse them to stay put at Stamford Bridge. But given a chance to join Atletico Madrid, he would surely jump at the opportunity. Every footballer would like rejoining the club which brought him up, they all love their first club. It's nothing different for Torres. It would be an ideal chance for him to go back to his homeland, free himself of the media stress, and focus on playing again like the Fernando Torres we all know. A chance to restart his faltering career from where it all began. Who knows what may happen then!
As for Falcao, no doubt he will start firing for Chelsea once he settles. This is plainly due to his imposing presence, and ability to win important headers, something that Torres does not seem to have, sadly. He would only increase his reputation and respect by playing and firing the Blues to glory.
So, what are the chances of a swap deal? It would do good for both players involved. How much will Chelsea pay for in such a deal? Based on current form, Falcao would have a much higher market value than the Spaniard, so expect Chelsea to offer Torres plus anything about 10 million to get their man.
But all this is a big IF. I totally believe that Fernando Torres will not be sold in January, and will regain his confidence. Something tells me he has not even begun his Chelsea career till now. Great things are to come from him in the Blue shirt. Give him time. Stop scrutinizing his every action on the pitch – as if you would have taken a better decision in the situation.
Chelsea fans, just remember how you stuck to him as he struggled to open his Chelsea account – how you celebrated his first Chelsea goal, that wet evening in London vs West Ham, the jibes you had to endure when he missed an open goal, and how you reminded those people that brilliant chip which he scored earlier in the same game, that hat-trick against QPR and your anger at AVB for not starting him often.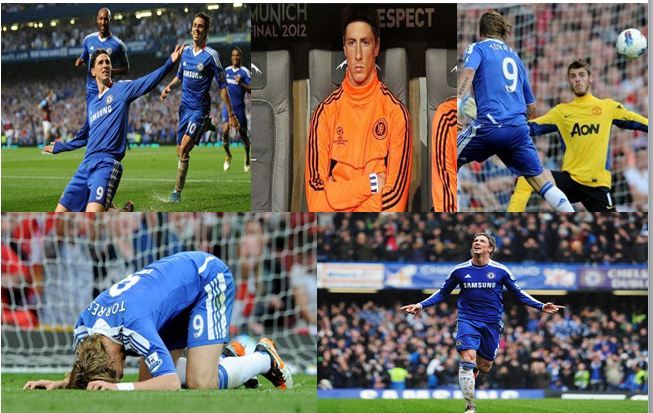 Possibly, he has time till the end of this season to achieve a target from the team's perspective. If he fails to improve by the end of the season, then I might reconsider my opinion of backing him.
For now, forget about Falcao. Be calm and back Fernando Torres.
KTBFFH!