Player of the Season nominees: Robin van Persie
With the season having ended, Sportskeeda decided to let its viewers rate the 30 best players of the season.
We will be shortlisting 30 of the best performers this term, and let you pick your winner.
What do you think? Have your say at the end of the article.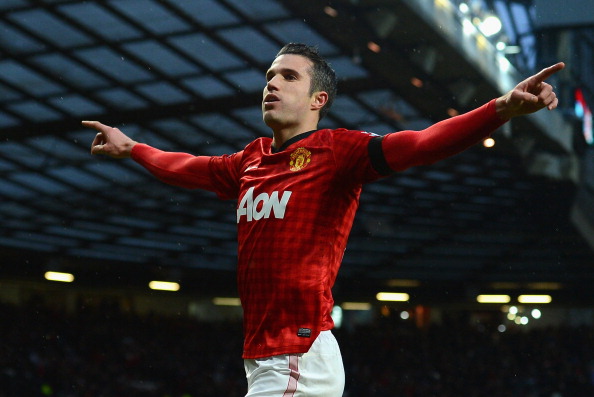 On the 4th of July 2012, after a European Championships that ended prematurely and which capped off yet another trophyless season with Arsenal, Robin van Persie had a choice to make. He took the road more traveled – the one his former Arsenal captains had taken; he chose to move on with life after Arsenal, after lingering in the ceaseless caliginosity of the inability to secure a major trophy.
He chose to move to Manchester United.
So, when the £24 million move was announced, he was stamped and sealed with the title of "Judas". But the Red Devils could rejoice as much and even more than the Arsenal fans could seethe with fury. They had just signed the reigning Premier League top scorer. So, would Van the man assure the 20th League Title?
Season Overview
Of course he would.
Finishing with 26 goals in the Premier League, Robin van Persie's debut season at Old Trafford was nothing short of stupendous. Though he started his United career with a defeat at Everton, he was quick to eradicate that memory with a goal on his home debut against Fulham and his first United hat-trick against Southampton. Both of these feats were mirror images, in the eyes of many a United fan, of a certain Ruud van Nistelrooy's baptism at the Theatre of Dreams.
And that's just the kick-start the Dutchman required to start scoring for fun. He scored the winner at Anfield – a dream for every Manchester United player – and then scored one at Stamford Bridge, while another one of his shots deflected off David Luiz and into the net. Following that was a visit from Arsenal. Whether he was ruing or relishing this fixture, we will never know, but he was surely unfazed by the predicament on field, as he latched onto a gaffe by the Arsenal captain incumbent, Vermaelen, and raced ahead to put United up.
No bad blood, no loose talk, he just went about with his job.
The end of 2012 and the start of 2013 went about without much difference for van Persie, for he was firing in goals, all day, every day – 10 goals in around 2 months. The goal that would quite conspicuously stick out was his stoppage time free kick winner against the noisy neighbours, Manchester City. The freekick was awarded a few meters away from the edge of the D on the right channel. The commentator was barely done saying that if given a choice Robin van Persie would choose the very same spot to take the freekick from, when the ball sailed over the somewhat scared Samir Nasri's head and past a flailing Joe Hart. Robin van Persie had etched his name onto every single United supporter's heart with that goal. After a goal vs Everton, van Persie went ten games without a goal, before a penalty vs Stoke, after which he snapped back to life again.
Two games later, the United no. 20 sealed United's no. 20 with a hat-trick. Such poetic justice.
In Europe, van Persie began his account for the Devils with a brace against Cluj in the group stages but his moment was still yet to come. Away to Braga and trailing 1-0 with 80 minutes played. Had the scoreline persisted, United would have not qualified for the knockout phase, with Cluj and Galatasaray accumulating 10 points each. But cometh the hour, cometh the man. A 25-yard screamer out of nowhere started the comeback and a few minutes later, in almost typical Manchester United style, they were up  by 3 goals to one. Largely subdued in both the matches vs Real Madrid, the task was a tad too big for van Persie to handle alone, and as fate may have it, his first European adventure in a Manchester United shirt would cease to continue any further.