Players love playing for Mourinho, says ex-Manchester United star
5.67K //
10 Mar 2015, 19:11 IST
Chelsea manager Jose Mourinho is loved by some and hated by others. While the Portuguese doesn't seem too concerned with the boundaries his popularity penetrates, the 'Special One' seems to have found an unlikely admirer in ex-Manchester United and Atletico Madrid player Diego Forlan.
In a column written for the National, the Uruguayan shares his views on Mourinho despite never having played for the manager.
According to Forlan, Mourinho is the type of manager players love playing for. Forlan based his inference on the accounts of players from Inter Milan after he had joined the club in 2011. Mourinho was at the helm of the Italian side the previous year and won the UEFA Champions League before moving on to manage Real Madrid in 2011.
Forlan writes, "I arrived only a year after he had left but the club worked through four managers in little over a year. Mourinho had left Inter as the treble winners: champions of Europe and Italy's league and cup, but none of his predecessors came close to matching his achievements."
"It was not just the players who loved him, everyone at the club did. I was told that the door was always open for his return," he adds.
"For so many players to speak so well about a manager is a surprise but players want to work for Mourinho. Not only does he win trophies players feel he supports them, protects them from pressure and shields them from criticism by taking it on himself. He defends his players publicly, even if he speaks differently to them in private. It is not a problem that he has a big personality – that can be good taking attention away from the players."
Mourinho was not meant for Real Madrid
Forlan also touched upon Mourinho's uneasy time at Real Madrid. In the column, Forlan states, "I do not think he was cut out to manage Real Madrid. I know he did well – winning the league, Spanish Cup and improved them in Europe – and all at a time when Barca was the best team in the world."
"But Spanish clubs are like teams in South America, it is the club presidents who are famous. In England, the club presidents do not seek publicity or have a high profile. In Spain, they like to be considered the most important person at the club."
"The fans also have more power because the president listens to them. He wants to stay popular, but fans can change their opinions very quickly. They can change their minds after a few games but does a manager deserve to be sacked when he does not win a few games? Every manager goes through bad times."
Mourinho was not a like for like successor to Sir Alex Ferguson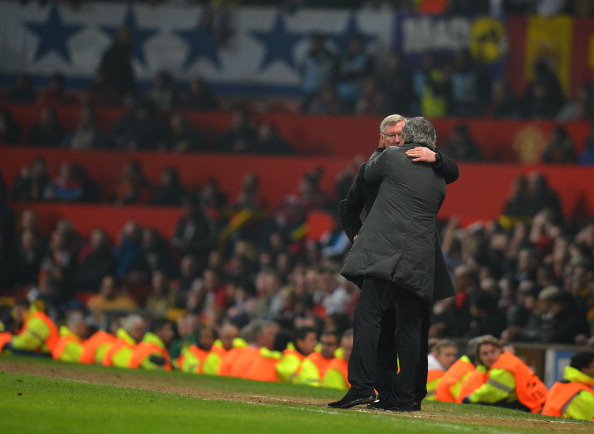 Forlan also indicated why his former side Manchester United did not consider Mourinho to take over when Sir Alex retired.
He wrote, "I can understand why Manchester United did not offer Mourinho a job. He would want too much power and maybe be more confrontational. I know Sir Alex Ferguson had all the power, but he built that up himself. Ferguson and Mourinho, along with Pep Guardiola and Carlo Ancelotti, are the best club managers of our time."