POLL: Should Chelsea go for Demba Ba?
894 //
31 Dec 2012, 11:23 IST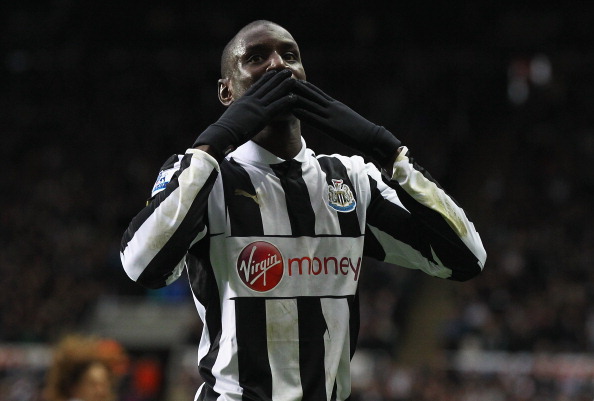 Due to the departure of Daniel Sturridge to Liverpool, Chelsea currently only have one striker, that being Fernando Torres, so the Blues need a new one. Now, it looks like the new man will be Demba Ba from Newcastle for £7 million.
So what does this mean for Chelsea? Well, at 27, Ba is a fair bit older than other recent Chelsea signings who are closer to 19 than 27, so this is very much a "here and now" signing. The deal, to me, strongly resembles the £15 million deal which brought journeyman striker Nicholas Anelka to Chelsea from Bolton in January 2008,  A proven centre forward moving to Chelsea at a time when the London club are chasing the title and suffering from a shortage of strikers
Although Ba and Anelka are different players, Anelka did just fine at Chelsea and didn't take much time in settling in.
Ba has had a tremendous season so far, having scored an impressive 13 goals in all competitions. He proved just how talented and well-rounded he is on Saturday with two goals against Arsenal (one of which may be given as an own goal by Jack Wilshere).
The Senegalese striker is always a threat, being able to score with his head as well as with his feet. He is often on the end of long distance passes and crosses, so he is always a menace for opposition defences. Ba will receive plenty of the ball from the likes of Oscar, Hazard, Moses and Mata, probably more than what he received from the likes of Simpson, Obertan, Cabaye and Ben Arfa at Newcastle.
His almost two years of Premier League experience (the first six months of which were spent with West Ham before they got relegated) will mean Ba shouldn't face any "settling in" issues. To be honest, I see no real reason why Ba shouldn't score goals in the blue of Chelsea.
So does the sale of Daniel Sturridge for £12 million and the signing of Demba Ba for £7 million result in a "good bit of business" for Chelsea? Personally, I think Chelsea were wrong to sell Sturridge as he provides another option, and gets many chances, despite not taking them regularly enough.
However, I believe Ba is more reliable and trustworthy in front of goal, despite not having the longevity that Sturridge has who is 23, four years younger than Ba. However, a profit of £5 million means I think Chelsea have done right. For what it's worth, I still think Chelsea need a striker, even on loan, as I think Lukaku should finish his loan spell at West Brom.
To conclude, I am feeling very confident about how well Ba can do for Chelsea. As I mentioned previously, there is no real reason to doubt Ba's potential to score vast numbers of goals.
As well as goals, he will provide industry, great movement and another option away from the highly unpredictable and sometimes frustrating Fernando Torres.
It's a thumbs up for this deal from me.