Premier League – Five absurd summer signings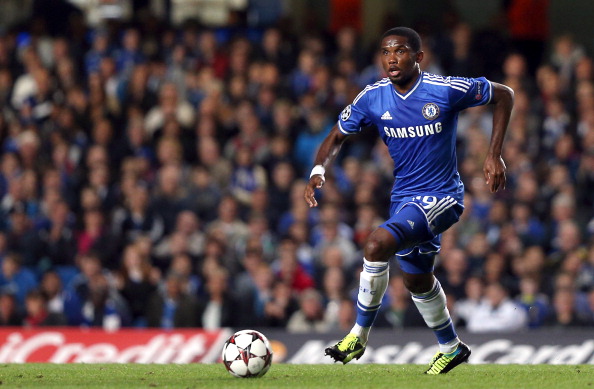 Some Premier League clubs have made some smart additions during the summer transfer window, whereas some have just wasted their money.
Manchester City and Chelsea wasting their cash doesn't particularly matter, but for the some of the players in question, their careers could well be affected. Even though the players have vast potential or are already renowned for their talent, some of these signings just seem absurd.
5. Emiliano Viviano
The 27-year-old is currently on loan at the Emirates with the possibility of a permanent deal. Although Viviano has six Italy caps to his name, he really hasn't had a look in so far this season and without doubt, he isn't going to replace Wojciech Szczesny as Arsenal's No.1.
4. Stevan Jovetic
The Montenegro international proved at Italian side Fiorentina that he has great potential, but did Manchester City really need to sign him? Only when Sergio Aguero is left out of the team will the 23-year-old get a chance to prove he should start. But I don't see this happening too often, especially with the arrival of Alvaro Negredo.
3. Martin Demichelis
Manuel Pellegrini signed the central defender from Atletico Madrid for a fee believed to be in the region of £4m, and he certainly isn't going to improve Manchester City's defence. Vincent Kompany, Matija Nastasic or Joleon Lescott are far better players than Demichelis as the Argentina international is well past his best form.
2. Samuel Eto'o
The Cameroon international isn't the same player he was back in the day and has struggled in his first couple of games at Stamford Bridge. The forward position has been an ongoing issue for Chelsea fans recently, and after missing out Radamel Falcao, Edinson Cavani and Wayne Rooney, surely Romelu Lukaku would have been a better option?
1. Willian
The question everybody needs answered is did Chelsea really spend £30 million on Willian to stop him joining Tottenham Hotspur? The 25-year-old signed for the Blues despite passing a medical at White Hart Lane and originally stating he wanted to join Liverpool. Chelsea, Tottenham or Liverpool? At Chelsea, he will earn more money and have a greater chance of winning major trophies, although Eden Hazard, Oscar, Juan Mata and Andre Schurrle should all theoretically starts ahead of him.