Premier League Permutations – Race for the EPL title
2.41K //
03 May 2014, 12:24 IST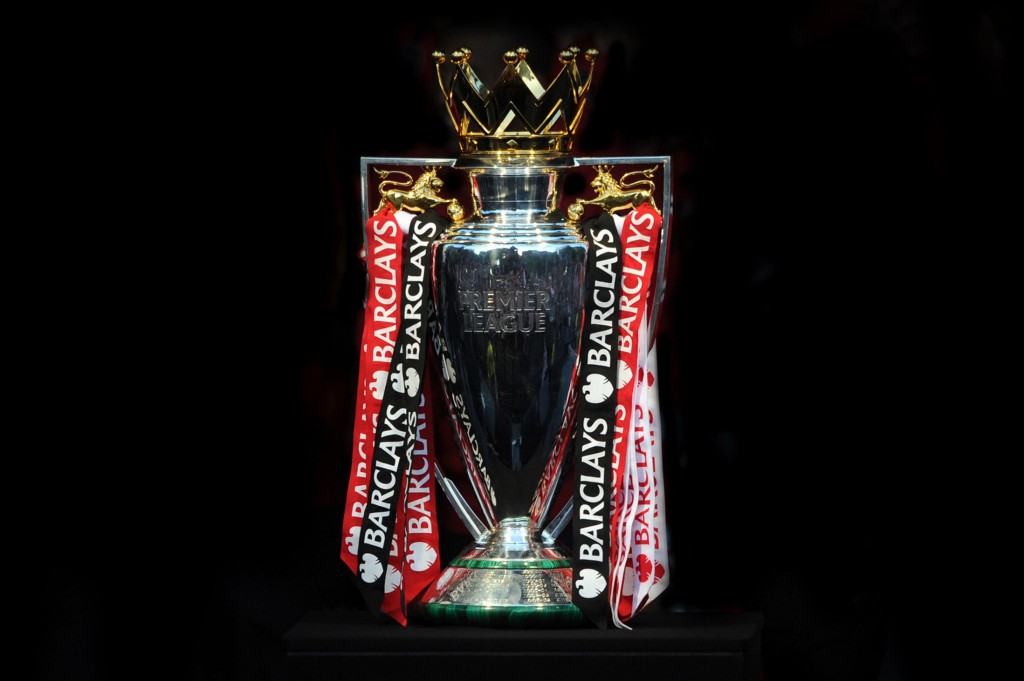 This year's title race is one of the most open in the Premier League history, with Liverpool, Chelsea and Manchester City in a three-way tusstle that many not be decided until the very final kick of the season.
With just three points separating the sides, all three of them could be at the top of the table at different stages between Saturday and Monday this week. Liverpool needed just seven points from the three games and had the title in their own hands but saw their lead over Chelsea cut down to just two points when their 11-game winning streak was ended by a 2-0 defeat against the Blues at Anfield on Sunday, with the two clubs having just two matches each left to play.
City, on the other hand, defeated Crystal Palace comfortably at Selhurst Park on the same day and will go top of the table on goal difference if they beat Everton on Saturday, while Chelsea would replace them with a victory against relegation threatened Norwich on Sunday. Even then, Liverpool would return to top spot with a win at Palace on Monday.
TABLE
GAMES REMAINING
Liverpool - Crystal Palace (A), Newcastle United (H).
Chelsea - Norwich City (H), Cardiff City (A).
Manchester City - Everton (A), Aston Villa (H), West Ham United (H).
POINTS REQUIRED
Liverpool - They need six points to win the league, but at the same time hope Man City lose or draw one of their remaining three games. If City do win all their games, then they will almost certainly be crowned the Premier League champions on goal difference.
Chelsea - Like Liverpool, Chelsea also need six pounts to win the league but its a bit more complicated. For the Blues to win the league, City and Liverpool would realistically both have to drop at least three points each and Chelsea would have to win their remaining two games. Should City and Liverpool draw one of their matches, the Blues could reach the same points total as them, but their goal difference is far inferior so they would be highly unlikely to take the title.
Manchester City - The title is now in City's hands and they need nine points to win the league i.e. win all of their remaining three games. If they do so, they will be crowned champions on goal difference unless Liverpool win both of their matches and have a goal difference in their favour of eight or more goals.
MANAGERS TALK
Brendan Rodgers, Liverpool
"It's good to be involved in this and it's the only way you gain experience. No matter where we finish, we will look to build on it, and press on from this position. We will embrace it. We still have work to do. We will go again and progress from here, but we are enjoying this position. We want to win, of course, and we are in a brilliant position. But we must enjoy it – this is brilliant, the supporters are loving it, we are showing the real scale of the club and what these players are about, and that is just as important."

"Make no mistake, Everton in their own right are a great club who have done well this year, particularly at home, and they are fighting for a Champions League position. For us the focus is on ourselves because we can't rely on anyone. We have to do our own job, and our job is to get three points at Crystal Palace."
Jose Mourinho, Chelsea
"Imagine if we are not champions because we don't win these two matches, it wouldn't be a good feeling for the players. What we have to do is win both games, we're playing against two teams who desperately need the three points – Norwich and Cardiff.

"At this moment they (City) have three matches to win to be champions, but you never know. The Premier League is the top of the world in terms of championships and to have a game in hand three days before the last game of the season is something amazing, but it is what it is. If they win three matches they are champions. If they lose any points and Liverpool win both matches Liverpool are champions, so it's in their hands."
Manuel Pellegrini, Manchester City
"I think Everton at any stage of the season will always be a difficult team. They play very well, Roberto (Martinez) is doing a very good job there, the same way he did before at Wigan. He is playing for Champions League, Europa League. We don't expect anything at Everton. We are sure we are going to have a very tough game there. The feeling outside will not decide the match. I think the Everton players will try to win the game.

"Of course, when you just depend on what you can do it is better for all the players. After we lost against Liverpool, maybe the mood wasn't the same. That's maybe why we didn't play so well against Sunderland. At the moment the motivation is very high, now it is important that the performance also must be high."
As you can see, this has to be one of the best title race in the history of the Premier League and there is no chance it will be deiced before the final day of the season. Who do you will be crowned as the champions of England? Tell us in the comments section below..