Radamel Falcao: Would a transfer to Chelsea be good for both player and club?
1.68K //
16 Nov 2012, 09:38 IST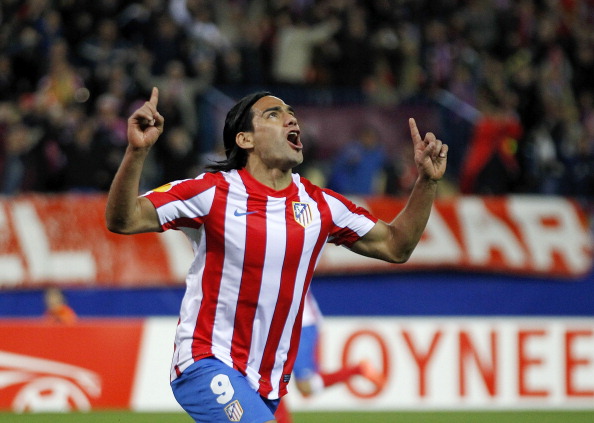 For decades, supporters of Chelsea FC have been treated to watch some of the best goalscorers that British football has seen. The Shed End has gazed at the consistent finishing of club legends such as Kerry Dixon, Jimmy Greaves, all time top scorer Bobby Tambling, Didier Drogba and of course Peter Osgood the "King of Stamford Bridge".
Currently, Fernando Torres is at the spearhead of the Blues attack supported by the playmaking gifts of Mata, Oscar and Hazard, collectively known as "MAZACAR". In my opinion, a Chelsea striker has never been supported by such vision and creativity of players behind him as Torres is at the moment. His lack of chance conversion has left Chelsea fans running out of patience with the Spanish International, and this is where Radamel Falcao comes into the equation and his scoring ratio suggests that the Colombian could answer all of Chelsea's goalscoring problems.
Falcao lives on goals and his goalscoring record in Europe is phenomenal; 72 goals in 87 games for FC Porto, for his current club Atletico Madrid he has 46 goals in 53 games. He has twice won the Europa League being top scorer on both occasions. Falcao has also scored 7 career hattricks and all this is from a man who is only 26.
Known as "El Tigre", for his animal-like potency in the box, Falcao is highly tipped as a future World Player of the Year winner and is considered by many as the finest number nine in Europe. Falcao exhibited his explosiveness in front of goal when he scored a hattrick, his second in successive game, to stifle his main suitors Chelsea of silverware in the Super Cup.
I feel, and I'm sure most readers would agree that now is the time for Falcao to experience Premier League and Champions League football at a great club like Chelsea. The move would benefit Falcao greatly as he would light up Premier League grounds as his hero Faustino Asprilla did for Newcastle in the mid nineties. If Falcao did join the Champions League holders and continued his fantastic goal ratio before game week six in La Liga which was was a goal every 58 minutes (better than Ronaldo or Messi in the same period of time), then his name could be said in equal status of Messi or Ronaldo. Falcao has often stated his desire to play in the Premier League and this could become a reality if Chelsea meet his £48m buyout clause in January.
Chelsea would be an ideal club for Falcao as Mata, Oscar and Hazard can provide the bullets for Falcao to fire in the goals Chelsea have lacked from their current frontman. Falcao epitomises consistent goalscoring but he will also offer strong heading ability despite not being the tallest of strikers.
Another attribute he would provide Chelsea seems quite obvious yet Torres fails to do time after time. This attribute is simply the ability to be a poacher inside the box. So many times this season we have seen Torres drift into wide positions and drop deep to the midfield area where he doesn't look dangerous. Falcao on the other hand thrives on finding space in an often congested box and converting chances into goals.
I also think if Falcao joined Chelsea he would improve other areas of his game. When Drogba was at Chelsea he trained himself to perfect a similar free kick technique to Cristiano Ronaldo. Just last month Falcao scored his first free kick in professional football and if he joined Chelsea he could emulate the skill set by the Ivorian.
To conclude, I'd say in confidence that if Falcao moved to Chelsea he would enjoy great success and increase his profile to new heights. Only last week, former Chelsea manager Glenn Hoddle suggested that if Chelsea signed Falcao they would win the Premier League.
With Chelsea only three points behind the leaders at the time of writing then I'd safely say that Falcao could expect imminent silverware upon joining Chelsea.