The current Premier League season is turning out to be one for the ages. As many as three world-class teams are going all out for the coveted trophy.
While Thomas Tuchel's Chelsea have managed to stay on top for quite some time, no one would bet against the likes of Liverpool and Manchester City dethroning them.
Portuguese players have laid down the marker in the Premier League
Cristiano Ronaldo is the first name that pops up when one thinks of Portuguese players in the Premier League. In recent years, there has been an influx of Portuguese talent in the Premier League. This has coincided with the rise of the Portugal national team.
While football requires a complete team effort, individual performances will always be lauded. A lot of Portuguese players have started the season brilliantly.
Both Manchester clubs have a few exceptionally gifted players from the southern European country. Here we take a look at the five best Portuguese players based on this season's performances in the Premier League:
Honourable mention: Bruno Fernandes
---
#5 Cristiano Ronaldo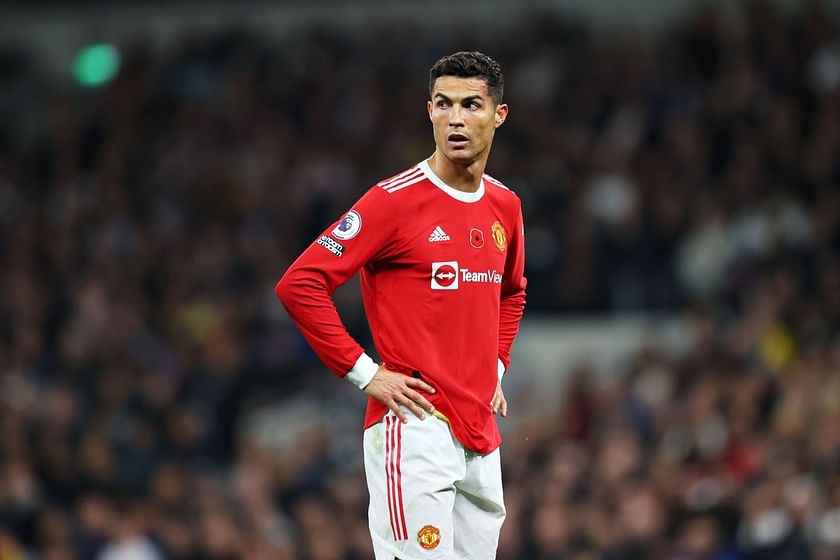 Cristiano Ronaldo will go down as one of the best players in football history. He is undoubtedly the most decorated player (let alone a Portuguese player) in the Premier League. His return to Manchester United was marked with a brace against Newcastle United.
His presence both on and off the field is something that players feed off, and fans adore. The all-time top scorer in football history has been pivotal in Manchester United's group stage success in the UEFA Champions League. His Premier League form earns him fifth spot on this list.
Ronaldo has scored six goals in the Premier League, making him the leading goal scorer for Manchester United. He has also provided a couple of assists for his team-mates. The goal machine trumps fellow Portuguese international Bruno Fernandes by the slightest of margins.
---
#4 Ruben Dias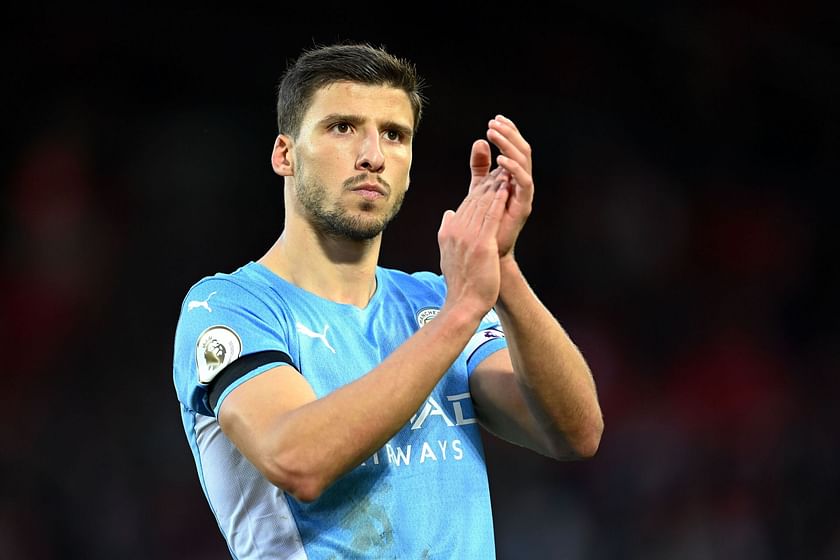 Ruben Dias has been a rock at the heart of Manchester City's defense since his move from Benfica last year. The 2020-21 Premier League Player of the Season ensured that Pep Guardiola's side did not feel the absence of Vincent Kompany.
Dias has featured in all but one Premier League game for the Cityzens this campaign. He has played a direct hand in six clean sheets for the reigning Premier League champions. Known for his leadership, strength and ability to read the game, Dias is right up there with the best centre-backs in the world.
In this Premier League season, the 24-year-old has made 947 passes (fourth highest). He has already blocked 10 shots, which is pretty high considering he plays for a team that dominates possession.
Dias ranks above Ronaldo because of the way he has transformed the Manchester City backline.
#3 Joao Cancelo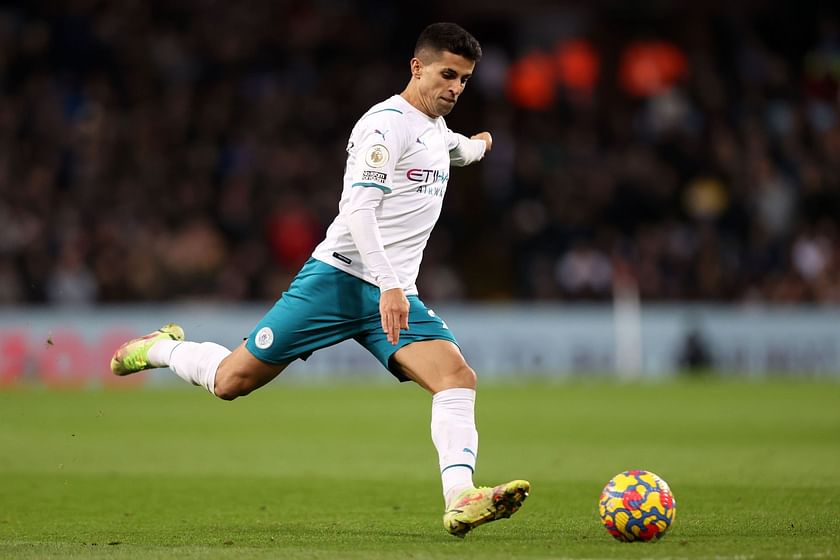 Joao Cancelo, one of the best full-backs in the Premier League, is enjoying a fruitful campaign so far. The deal that saw Danilo join Juventus in exchange for him has to be one of the most astute pieces of business from a Manchester City point of view.
Cancelo's versatility and ability to adapt to the manager's needs have earned him immense plaudits from the critics. The Portuguese right-back is equally adept at left-back and is often seen occupying the center of midfield while playing in the Premier League.
The former Benfica defender leads the way for most passes in the Premier League this season (1127). He has recorded three assists, threaded 11 through balls, and played 48 crosses. He has made 300 more touches than any player in the Premier League, which is a stunning stat!
---
#2 Diogo Jota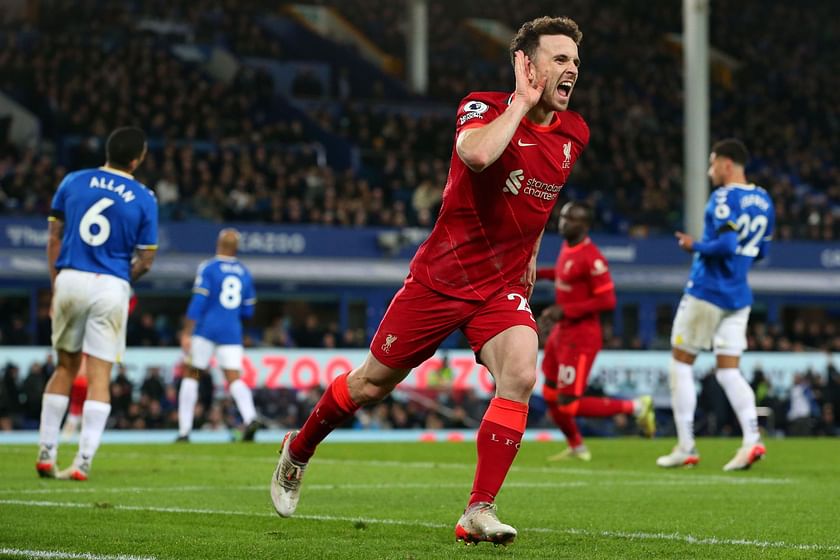 Many fans raised eyebrows when Liverpool dished out €44.7 million to sign Diogo Jota from Wolves. However, it has turned out to be a sensational signing. Jota has scored 17 goals in 33 matches for Liverpool in the Premier League, averaging a goal every 121 minutes.
He has scored eight goals in just 12 Premier League appearances this season and is only behind Liverpool team-mate Mohamed Salah and Jamie Vardy in the Golden Boot race. There is a great argument for him to top this list, but his lack of assists goes against his candidature for pole position.
At the time of his move to Liverpool, very few believed he would start ahead of Roberto Firmino. But looking at the current form of both players, many fans at Anfield would love to see the Portuguese lead the line even after Firmino is back from his injury.
---
#1 Bernardo Silva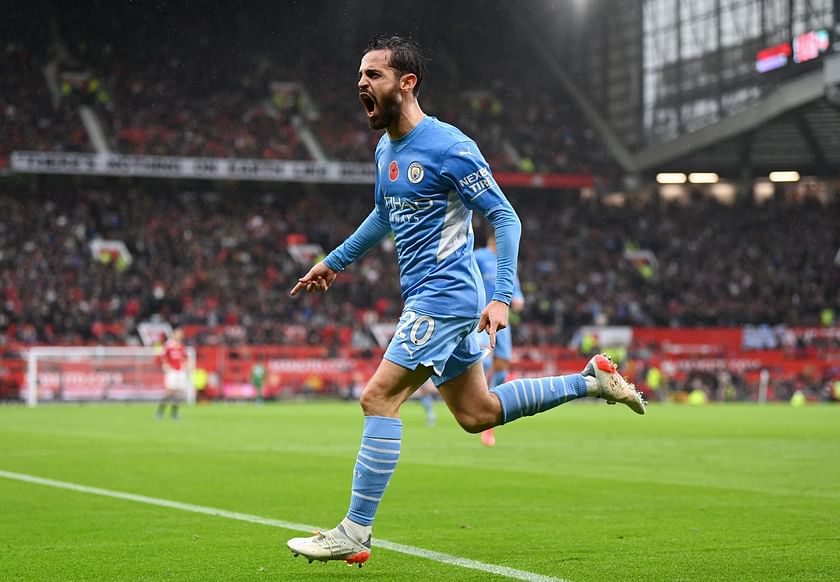 Bernardo Silva has been the silent assassin of the 2021-22 Premier League campaign. While players like Salah and Ronaldo have taken the limelight, Silva has gone about his business quietly but in style.
The Manchester City midfielder has simply been outstanding this season. He has scored five goals and registered one assist, but it is his intelligent positioning and crisp passing that has caught the eye.
The left-footed wizard has completed over 700 passes and ranks pretty high among midfielders and attackers in this metric. In Kevin De Bruyne's absence, he ran the proceedings for Manchester City, which is visible from his 940 touches.
He has also assisted in defense, with seven interceptions (equal to Dias), eight clearances (equal to Walker) and 21 tackles (equal to Dias). The Portugal international has been at the heart of Manchester City this season and is deservedly ranked number 1 on the list.