After a disappointing start, Arsenal have bounced back this season and find themselves within touching distance of a top-four spot at roughly the halfway mark of the season.
The London club have been in a gradual decline over the years but a younger crop of players have displayed potential this term. (Arsenal have fielded the youngest starting XI this season, with an average squad age of 25 years).
Former Arsenal star Mikel Arteta has reignited the fire at the club and could be in for a contract extension at the end of the season.
Arsenal spend a lot on their attacking players
The North London club rank third in the Premier League in weekly wages spent on forwards (£38,327,273 annually), with three of their highest players this season being Pierre-Emerick Aubameyang, Alexandre Lacazette and Nicolas Pepe.
The trio have contributed just 12 goals in the league so far, so the hard-working players will be hopeful of a significant rise in their own weekly wages. Arsenal's annual wage bill of £ 90,041,273 is the fifth-highest in the league and as they are not expected to make any signings in the winter window we can expect it to stay the same.
So, without further ado, here we take a look at the five highest-paid players at Arsenal at the moment.
---
(Note: All weekly wages are sourced from Spotrac.com)
---
#5 Ben White - £120,000 per week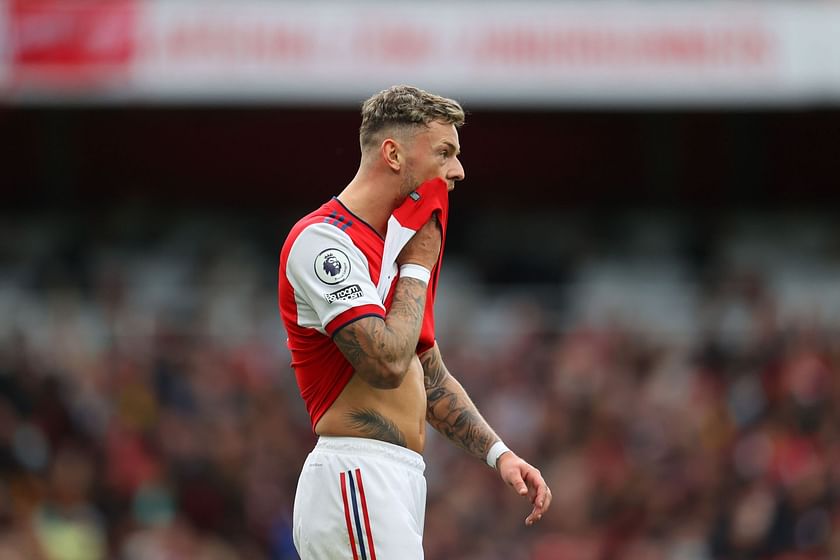 Ben White has established himself as a first-team player in the Gunners' squad in his first season and has played more minutes than any other player for the club in the Premier League.
Although he has made regular appearances for the club, he has received a mixed response from the Emirates faithful. His performances have definitely helped out at the back but fans expect more from a player signed for £50 million, their most-expensive defender ever.
He is only 24 and there is still a lot of scope to improve, so the club will have to be patient with him and it seems they will be in no hurry to revise his contract that runs out in 2026.
---
#4 Nicolas Pepe - £140,000 per week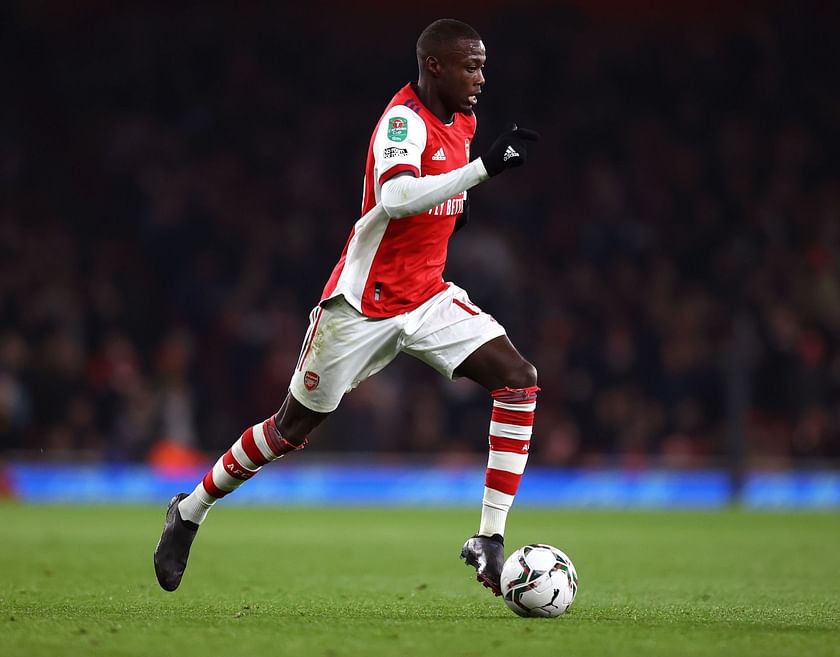 Nicolas Pepe made a name for himself with Lille, a club that has produced many highly talented forwards in recent years. The Ivorian is the club's most-expensive signing of all time but his performances have been consistently poor, apart from a glimpse of his potential every now and then.
He has been without a goal in the Premier League this season, though he has scored twice and provided four assists as they made it to the Carabao Cup semi-final, only to be eliminated by Liverpool.
He turns 27 in May, so there are still at least a couple of seasons where he can perform at a peak level, so the club will be hoping to get the most out of him as his contract runs out in 2024.
#3 Alexandre Lacazette - £182,063 per week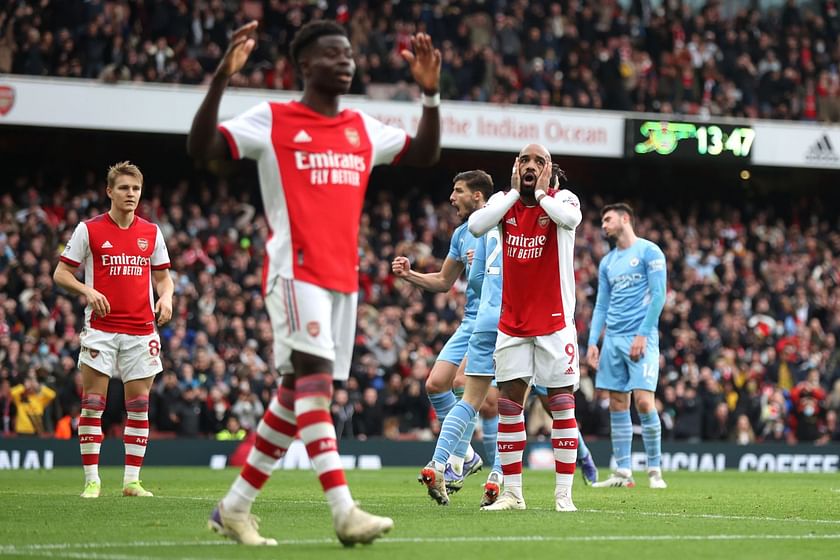 Arsenal have struggled to find a striker to score at least 20 goals in the Premier League this season as goals have dried up for Aubameyang as well, with the Gabonese striker scoring 14 goals in the league since the start of the 2020-21 campaign.
Alexandre Lacazette was signed from Lyon after finishing the 2016-17 Ligue 1 campaign with 28 goals. Although he has managed to hit double-digit figures in the Premier League every season, he has been at the receiving at of some flak from the fans due to his inconsistencies in front of the goal.
His contract expires in the summer and as things stand, he is free to contact other clubs.
---
#2 Thomas Partey - £200,000 per week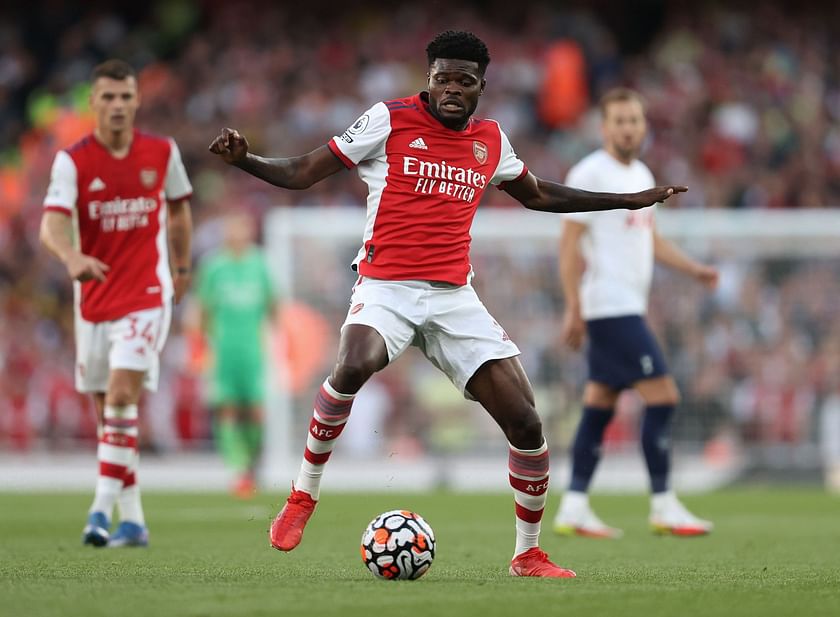 Thomas Partey is another of Arsenal's recent signings to feature in this list. The Ghanian midfielder made a name for himself at Atletico Madrid as a tough-tackling midfielder but it would suffice to say that he has struggled a bit to adapt to the Premier League.
Partey cost Arsenal £50 million in 2020, becoming one of the highest-paid players at the club. The most expensive Ghanaian player of all time has been able to score just one goal in the one-and-a-half seasons at the club so far.
---
#1 Pierre-Emerick Aubameyang - £250,000 per week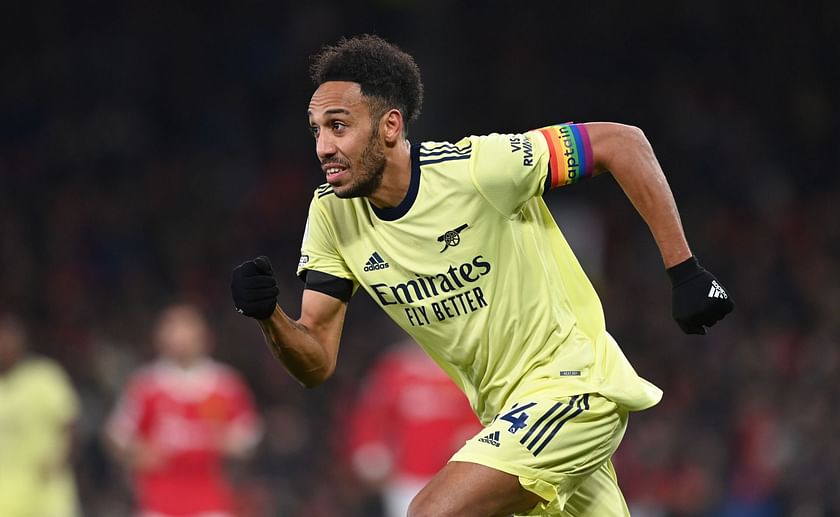 Pierre-Emerick Aubameyang has endured a difficult few months at Arsenal recently and there were reports of some friction between him and manager Arteta. He has not featured for Arsenal since their loss to Everton in December, following a disciplinary breach that saw him lose his captain's armband as well.
He scored 22 goals in his first two full seasons at the club, winning the Golden Boot in the 2018-19 campaign. His goal-scoring form helped him earn an improved contract in 2020, until 2023, but his form has only taken a hit since then.
Aubameyang had to return from AFCON after being diagnosed with heart lesions following a COVID-19 positive test, so it remains to be seen how soon he can resume training with the club and whether he will be allowed to be included in the squad after the international break.
He is also being constantly linked with a move away from the club but his wages are proving to be a deterrent from any interested parties.