Marco Reus v Philip Lahm the key battle as injuries keep mounting ahead of 'Der Klassiker'
1.06K //
22 Nov 2013, 23:07 IST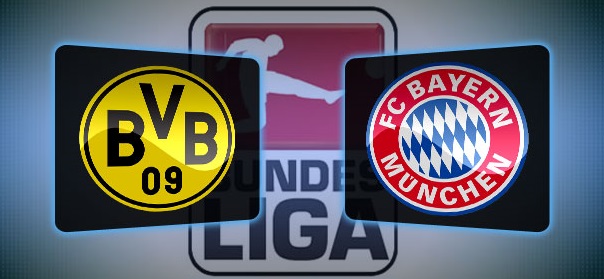 Club football returns after yet another international break and this time much is at stake in Germany as the two titans, Dortmund and Bayern face off in 'Der Klassiker', a potential title decider as Bayern are starting to feel their invincible self. In the 12 matchdays till date this season, the Bavarians are yet to lose a game in any competition. Dortmund on the other hand have been inconsistent, much of that owing to an ever increasing injury list. This weekend's tie at Signal Iduna Park will spark an electric reception from the black and yellow fans as a certain Mario returns in 'Red'.
Dortmund: Defense v 2.0
Gotze's homecoming is big news but the major talking point though, will be the depleted Dortmund squad taking on Pep's mighty Bayern, sans Ribery. It was bound to happen. The glaring shortcomings in terms of squad depth was sure to bite back at Jurgen Klopp at some point of time, and now it has. Klopp is without his first choice back 4 and is forced to choose a completely new defensive setup for the biggest match of the season. German National team coach Joachim Low has come under serious criticism for using Dortmund players for the friendlies, and resting the key Bayern contingent. As a result, Marcel Schmelzer and Mats Hummels picked up injuries which will rule them out of contention for atleast 2 months.
Losing your two regular starters just before the Bayern game is extreme possible situation. Klopp has very few alternatives for his new look defense. With Sokratis being the only centerback option, Kevin Groskruetz, who can play in almost any position on the pitch might be called in to partner the Greek defender. Lukas Pizschek, who was a regular starter from rightback is not fully fit and might be in contention for the midweek tie against Napoli.
The management of Der Borussen moved quickly to address the crisis and signed veteran Manuel Friedrich on a free transfer. This makes Friedrich eligible to play right away. So, he might be given his first start in black and yellow from the centerback position, which will in turn force Groskruetz to move to his more favored rightback role. Another veteran, Oliver Kirch is almost a sure starter from leftback. So, that's how the 'Defense v 2.0? of Jurgen Klopp might look like for tomorrow's game.
Return of Mario, The Yellow Wall crucial
This situation would have taken precedence in the tabloids, had there not been such a long injury list for Klopp and Co.. Nevertheless, the so called betrayal will never go unnoticed and Gotze will be on the receiving end of some high-end negativity. He was branded an outcast by the Dortmund ultras well before the previous season ended with the timing of the announcement of his transfer to Bayern playing a prime role to fuel the newly found hatred for their once poster boy. The hostile reception Gotze will be receiving tomorrow is beyond comprehension as an 80,000 strength Signal Iduna Park will erupt with jeers at the very sight of him.
Jurgen Klopp will surely be banking on the enormous and loud fan support to compensate his inferior, makeshift starting lineup. Never has come a situation in recent years for such great involvement of fans in a match. And, the Dortmund faithful will probably put out their best performance till date and spurn their team right till the final whistle, unnerving the visitors in the process. Gotze will be the center of attention if he starts and the Dortmund players, who know most of his moves, will target the youngster. Die Südtribüne or 'The Yellow Wall' will be the source of inspiration for the home team and will play a crucial role in lifting the spirits at Signal Iduna Park.
Bayern are still superior
The Bavarians haven't managed to win at this stadium in the past 3 years. Their best performance came in their record breaking 2012-13 season, in which they could only salvage a draw. In fact, Bayern have managed to win in only 3 of the last 11 encounters against Dortmund, losing 6 in the process. All those 3 wins have come in cup competitions, the latest being the Champions League final at Wembley.
In the league, Bayern managed 2 draws and 4 losses in the past three seasons. But, the current season has seen a completely different Bayern side. Pep Guardiola is turning an already deadly unit into an efficient, even more dangerous force with his genius footballing brain. Coupled with a crippled Dortmund side, Bayern's superiority on the pitch in terms of quality and tactics might prove a tad overwhelming for the BVB faithful. One has to accept that the role of stadium atmosphere has its limitations and it is the responsibility of the players to do a good job on the pitch. It is true that Dortmund fans are intimidating, but the ultimate result is achieved by the players.
Pep Guardiola too has a big injury list of his own, with Franck Ribery being the latest addition to it. Schweinsteiger, Badstuber, Shaqiri, Thiago, and Pizarro were already ruled out for the crunch clash, but, injury to the Frenchman will force Pep to tweak his tactics. Of this injured lot, only two players are regular starters, so there isn't much of a problem, as Pep's squad has enough depth to field a strong starting XI. Thomas Muller might be shifted to the left flank in the absence of Ribery with Kroos and Martinez playing ahead of Lahm in midfield. Gotze might start from the bench as he played the full 90 minutes against England. With Boateng shaking off a minor niggle from the England game, Pep can field his first choice backline.
Formations & Tactics
Both Jurgen Klopp and Pep Guardiola are flexible managers in terms of formations and tactics. They have players who are capable of adapting to slight variations during the course of the match. The formations, 4-2-3-1, 4-3-3 and 4-1-4-1 have many similarities when there are flexible players who are capable of playing anywhere in the midfield. A 4-1-4-1 is nothing but a a defensive version of 4-3-3. Both these formations can be converted to a 4-2-3-1 if one midfielder drops back to form a double pivot. These changes are subtle and can be employed to adapt accordingly to the opponent's shape and tempo.
Guardiola has been tinkering with his players and formations a lot this season. 4-1-4-1 has been the predominant shape used, with slight variations of it appearing scarcely. But the standout feature in all of Bayern's games has been the CDM position. Guardiola always prefers a player(screener) ahead of his defense, allowing the possibility of creating a 3 man defense when fullbacks push forward. Many players have been played in this position including the unorthodox choices of Muller, Kroos or Lahm. Martinez, who is a natural in that role has not featured regularly. Thiago and Bastian have been injury prone for most of the season. As a result, Philip Lahm saw a lot of minutes in a role pretty much new to him, and has now settled into it seamlessly.
The exact shape that Pep will choose for this game is still unsure but it will be either of the three mentioned above. Considering the attacking prowess of Marco Reus, Lahm might be fielded at rightback position to provide better cover on that flank. This obviously means Martinez will play as a CDM with Kroos and Muller ahead of him. This particular change from the usual Bayern lineup will see Mario Gotze get a start on the wings along with Arjen Robben. The striker position is undisputed. But if Pep chooses to field his usual XI with Lahm as CDM, Muller will be asked to play on the right wing to track the runs of Reus, while Robben shifts to the left.
We have already seen the back 4 of Klopp's XI earlier. The rest of his team is pretty much unchanged, with the choice of Kuba or Aubameyang on right wing being the only issue. Considering the attacking nature of David Alaba and either of Muller, Robben or Gotze, defensive discipline is a must on that flank. Kuba offers that tactical flexibility. Aubameyang is an outright attacker and contributes less in defensive phases of play, hence Kuba might get the nod considering his experience in this particular tie and the position on the pitch. The midfield triangle with Bender and Sahin in the double pivot and Mkhitaryan ahead of them will make or break Dortmund's day. Reus and Lewandowski will be the first names on the team sheet without doubt.
4-2-3-1 has been the usual shape of Dortmund over the past season and the current one. A 3 man defense formation was fielded a while back by Klopp, but that is a remote possibility now, given the lack of centerbacks. If we pit the 4-2-3-1 of Dortmund against Bayern's 4-3-3 or 4-1-4-1, the midfield battle heats up and wingers play a crucial role in creating overloads and dominating the play. The midfield triangles of both the 4-2-3-1 and a 4-3-3 overlap perfectly, and there can be only one solution for both the trios to come up top. If the CDM in a 4-3-3 is pressed (Mkhitaryan on Martinez), the other midfielder must drop very deep to find space and distribute the ball, while simultaneously losing his marker. The 4-3-3 seems to have more players in attack, but in reality the energy with which a 4-2-3-1 is played forces the 4-3-3 to adapt in a defensive sense. The double pivot in 4-2-3-1 gives license for the 3rd midfielder to press higher up disrupting the rhythm of the opposition.
In this match, Bayern will have Arjen Robben on one wing. The Dutchman is more of a dribbler than a drifter. He plays more with the ball at his feet than making off-ball movements. Robben usually starts out wide and cuts inside from the right flank, but these cut-ins influence the play only a few times. But, when a player drifts into central positions, it is more off-ball movement and overloading different zones for a good amount of time rather than just dribbling into that zone and taking a shot at goal. So, Robben comes in the former category. This is obviously good news for Dortmund as they can be comfortable dealing with Robben's cut-ins than having an extra player around their midfielders all the time.
At the other end though, Bayern could have a tough time taking care of both Reus and Kuba. Both these wingers move into central areas and this creates an overload around the CDM (Martinez/Lahm), forcing the fullbacks (Alaba/Lahm) to follow them infield. This narrows the formation of Bayern giving license for the Dortmund fullbacks to capitalize on the extra space. Given the limited defensive ability of Robben, that particular flank will be targeted to create such overloads.
The deciding factor will surely be the strength of the Dortmund centerback pairing. Sokratis is not an ideal choice on any day when it comes to big games. The Greek defender tends to make silly fouls and jeopardize his team's chances by getting sent off. Friedrich, who hasn't had time to settle into the surroundings will bank on experience to play its part. Ultimately, this match will decided by clever movements and clinicality in front of goal, as neither can afford to miss clear chances. A captivating and electrifying evening awaits.