Romeu off without being given a chance by RDM?
726 //
14 Nov 2012, 09:58 IST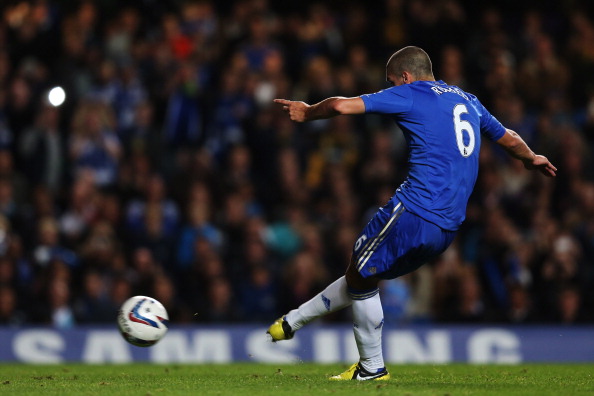 From what I can tell, judging by plenty of comments on this website over recent weeks, there is a sense of frustration with RDM making the same substitutions in games or sticks with the same players in games, whereas certain players remain on the bench week in, week out without ever really getting a look in.
Oriol Romeu is one of those players who has hardly featured ever since Roberto Di Matteo took over from AVB, and after the performances Romeu had put in under AVB, you have to wonder why or what has happened?
Chelsea fans were used to seeing Mikel Obi being a good defensive midfielder, but also slow with possession of the ball and playing balls sideways and backwards, rather than looking to move the ball forward (for the most part).
With Romeu joining Chelsea, he gives us something different in the middle of the park. Coming from the Barcelona Academy, he was two footed and keen to move the ball quickly in possession, and I think it gave Mikel Obi a kick up the arse!
To his credit, Mikel has responded with a marked improvement in his use of the ball compared to what it had been, and no one can really ever question that. The problem is for Oriol Romeu, RDM has favoured Mikel's defensive attributes over Romeu and the Spaniard hasn't really had a look in since.
So this morning, it comes as no surprise really that Romeu is being chased by some big clubs back in Spain and also in Europe, as they look to try and prise him away from Stamford Bridge.
Espanyol and Valencia are just two of the clubs who are reportedly interested, and you would have to be honest and say that if he had the chance of regular first team football back home, he would jump at the chance.
I personally really rate Romeu highly and had hoped he would be given more of a role in the team this season. We all know that RDM favours Mikel and I have no problem with that based on the fact that he has a natural ability to protect our back four and find himself in the right place at the right time more often than not, but why can't we see those two rotate from week to week to keep them fresh or even play them together?
In the back of my mind, I have been waiting for talk of Romeu moving from Chelsea to appear and it comes as no surprise that with the January window not that far away, the speculation is growing.
I just wish RDM would start him more often!