Ryan Giggs 20* not out
1.53K //
03 Mar 2011, 00:08 IST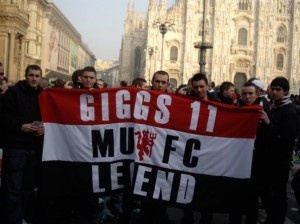 "Ryan makes you believe there is a football god"
-Ron Atkinson
With Ryan Giggs still going strong even after completing 20 years as a professional football player, a feat that will be hard to achieve in the future considering the wayward lifestyle the modern day players lead, let's take a look at the inspirational player's life as a player and as a gentleman.
"Giggs is quite unlike any perception one has of the modern footballer – he doesn't ask for payment for this interview, he turns up when he says he will and is unerringly polite."

- dailymail.co.uk
CHILDHOOD AND BREAKTHROUGH: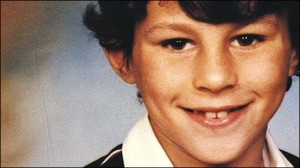 Giggs had a troubled childhood with his parents splitting up while he was very young. Coupled with the continuous jeers from his classmates about his father being "black", Giggsy found his solace in playing football. He would go on practicing tirelessly for hours as it reduced the time he had to spend at home. After playing for a local team, Deans F.C., United's bitter rival, Manchester City signed him up for their youth academy.
Harold Wood, a steward at Old Trafford watched him play for quite some time before finally persuading Sir Alex to watch him play. Such was him impact that Sir Alex personally visited his place to convince him to join United. He was signed for a record non-professional transfer fee of £350,000 and in the 1990-91 season, went on to make his first start for United.
Since then, the legendary midfielder has won everything a player could dream of. A look at his trophy cabinet that adorns 11 Premier League titles, 4 FA Cups, 4 Football League Cups, 8 FA Community Shield, 2 UEFA Champions League, 1 UEFA Super Cup, 1 Intercontinental Cup and 1 FIFA Club World Cup, along with many personal trophies, and you will know why is he considered by far the most influential person in the United camp. He recently admitted that now, even Sir Alex consults him about a player's performance and other important decisions. Such has been his nature that even though he is 37 and one of the oldest members of the team, you could still find him sharing a laugh with the youngest talents in the United camp.
Being the only player to have scored in every season of the league, many would agree with him when he says that the FA Cup 1999 goal against Arsenal is his favorite. The 109th minute goal that saw United into the finals and eventually lift the trophy was a blend of all his attributes. Having caught the ball on the half line from a careless pass by Vieria, Giggs tore apart the Arsenal defense and with a breath taking speed combined with some magical dribbling skills he scored the winning goal with a perfect top corner finish for United.
Ryan Giggs, Ryan Giggs, running down the wing,
Ryan Giggs, Ryan Giggs, running down the wing,
Feared by the blues, loved by the reds,
Ryan Giggs, Ryan Giggs, Ryan Giggs.
Ryan Giggs Ryan Giggs, running down the wing
Ryan Giggs Ryan Giggs, crosses like The King.
Beats one and two, beats three and four,
He will score, he will score, he will score.
Ryan Giggs Ryan Giggs, greatest ever goal,
Semi-final Villa Park, ran right through them all.
Beat half the team, straight in the net,
Won't forget, won't forget, no we won't forget.
THOSE WERE THE BEST DAYS OF MY LIFE:
Discipline and Respect are the values on which stands his unbelievable career as a top class player. As a youth player, he used to spend time cleaning the players changing room and pumping the ball for the senior players. The player himself admits that the young players now a day don't do such stuff and miss out on the important lessons of playing. He cherishes the days when the Boss would yell at him for not performing well, only to be followed by a friendly chat with the likes of United seniors Bryan Robson and Steve Bruce who would talk him out of misery and bring him back to normal.
"United are a family club. When I was young, Bruce and Robson used to cheer me up while I sulked in the backseat of the bus. I am more than happy to play their part now and motivate the young players in the team now."
At 37, he has already started considering life beyond playing. His national team is eager to appoint him as the manager but Sir Alex wanted him to play for another year and with his contract set to expire at the end of the season, the Boss offered him a new one-year deal which the player gladly accepted.
"We already earn more than enough money from football and sponsors, so who needs to go out of the way to ask for more. My expenditures include just my house bills, holidays and school fee."
A father of two, Giggs married his long term partner, Stacey Cooke in the September of 2007. The couple is amongst the most respected and humble people in the football world and have been active with UNICEF and other charities. He launched a campaign in 2007 to prevent landmines from killing children.
"As a footballer I can't imagine life without the use of one of my legs. Sadly this is exactly what happens to thousands of children every year when they accidentally step on a landmine."
A "footballer with values" is rare in the modern "Chelsea method" of football. Whether he decides to stay for another season or hang up his boots at the end of current season, one thing is for sure; United will NEVER get a more dedicated and loyal player than RYAN GIGGS.
A FEW QUOTES ON THE LEGEND:
"Eric Cantona is a great player, but he's not as good as Ryan Giggs" – Johann Cruyff
"A young Giggsy was like a ballet dancer. He should have been on Dancing on Ice. I had never seen a young player like that and I had seen the Busby Babes. He took my breath away." – Eric Harrison (United youth coach)
"It was great for the senior pros to have Giggsy around, though. When he came out after training all the girls would mob him and Lee Sharpe, and we could nip out the back door without anyone bothering us." – Bryan Robson
"When he's at the top of his game, there's not a team in the world that can handle Giggs' speed and penetration" – Sir Alex Ferguson
"Beckham and Scholes have shown their talents as goalscorers for England, but Giggs is the best. He was brilliant against us and he will be even better next year" – Alessandro Del Piero
"Giggs is truly world-class" – Zinedine Zidane
PS: Sir, you have been an inspiration to many people, footballers and non-footballers, all over the world. You have given us reasons to smile and celebrate on an off day. I wish you luck for all your future endeavors.