SATIRE: Premier League predictions - Gameweek 13
2.47K //
23 Nov 2012, 09:30 IST
The English Premier League is full of twists, and turns. Every weekend, heroes and villains are made and destroyed with the carefree disinterest of wallpapers in the market. It is now easier than ever to grab headlines for football players, what with the growing boldness of the paparazzi, and the million cameras watching their every move on the pitch. With that in mind, let us take a look at some improbable headlines that may emerge in Monday's tabloids from this weekend's footballing action.
Torres scores hat-trick.. reveals 'I belong to Rafa' tattoo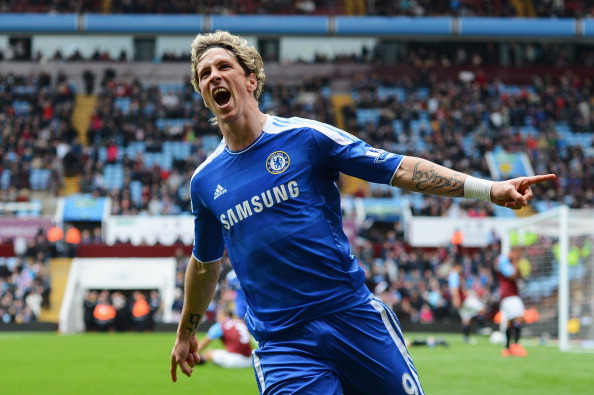 In a fascinating series of events yesterday night at Stamford Bridge, Fernando Torres scored a perfect hat-trick to give Chelsea a memorable win over Manchester City, before taking off his shirt to display a welcome message to new manager, Rafael Benitez. Torres, who was initially brought to English football by Benitez, at Liverpool, said after the match that he will eternally be grateful to Rafa for having brought him to Liverpool, thereby paving the way for his 50 million transfer to the London club.
There are reports emerging, however, from the tattoo artist that Torres visited, which claim the Spanish striker was initially there to get a tattoo in former manager, Di Matteo's name. In a bid to gain back the favour of RDM, Torres is said to have visited the parlour with the intent of getting inked with the words 'I belong to Roberto', before having to call it off when the news of his dismissal came along. Luckily for Torres, the incomplete tattoo, which remained at 'I belong to R' didn't need to be removed, with the news of Rafa's appointment just hours later seeing him head back to the parlour for completion of the tattoo.
For his part, manager Benitez is said to be worried about his future at the club since Torres, who averages 2.75 goals per manager at the club, has already finished his quota for Benitez. When asked, Rafa declined to comment, instead focusing on the team's result, saying "I hope the fans have taken notice of how the owner's plans have worked out so well for the club. I am happy to be working for a great man like Roman Abramovich."
Fan invades pitch at Old Trafford.. turns out to be Joey Barton in disguise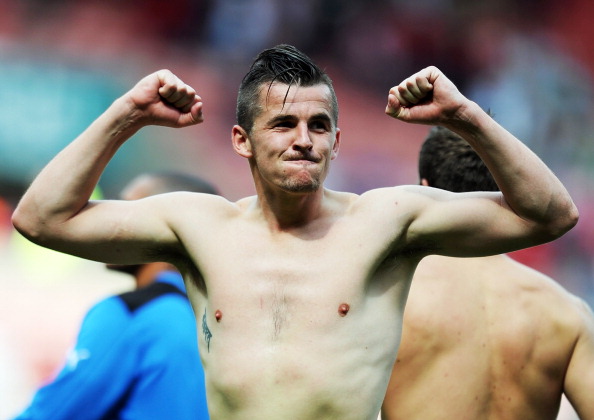 In incredible scenes that were witnessed on Saturday night at the Old Trafford stadium in Manchester, the Premier League match between Manchester United and Queens Park Rangers was disturbed by the invasion of Marseille midfielder, Joey Barton. The former QPR man first ran onto the pitch in the 85th minute, taking position of a stray ball, and attempted to score past Julio Cesar, with the score 3 – 1 in favour of the home team. Upon seeing his attempt sail high over the bar, however, Barton changed course to run towards QPR manager, Mark Hughes, and punched his former boss in the face before being taken down by the stewards.
Barton, who now faces serious action from football's governing bodies, later took to twitter to claim that he was annoyed with his team's elimination from the Europa League at the hands of Fenerbahce on Thursday night, where he was substituted in the 85th minute. He is yet to play a league game for the French club, with all his opportunities having come in the Europa League, from which they are now out. Barton went on to say this would never have happened if QPR had treated him with respect after the incident against Manchester City, and that Mark Hughes deserved to be fired.
The hothead's position at Marseille is now in jeopardy as well, with reports claiming that manager, Elie Baup, is extremely disappointed with Barton's lack of technique in his attempt to score past Cesar. And with a lengthy ban likely, Barton may well be on his way out of Marseille, and is likely to take to twitter much more often, just like close pal, Michael Owen.
Mario Balotelli gets injured.. seeks treatment from Chelsea bench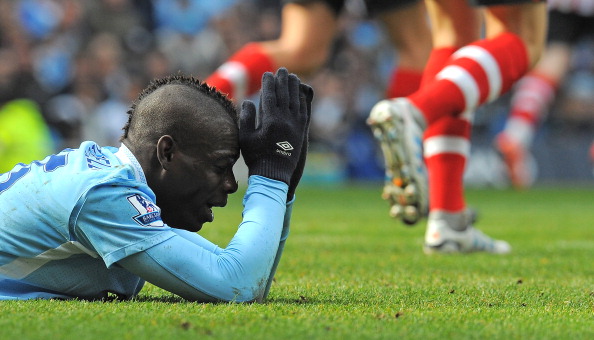 There was more than one form of pain for Manchester City yesterday night, as a humiliating 3 – 0 defeat to Chelsea, at Stamford Bridge, was compounded by an injury to star striker Mario Balotelli. The Italian superstar, who was sent on in the 64th minute by manager, Mancini, to pull City back from two goals down, was seen committed to his defensive duties as well, pulling off a last ditch clearance off the line, as well as several blocks. One of those blocks, however, unfortunately hit Balotelli in the groin, and fell to Torres, who finished with ease to complete his hat-trick.
Credit is due to Balotelli, however, as the striker ran all the way to the touchline, before collapsing in front of the Chelsea bench, and frantically gesturing for the Chelsea physio to help him out. This left Eva Carneiro with a bemused look on her face, before the City striker was attended to by his own medical staff. Whether this was simply another chapter in the fascinating life of Balotelli, or an indication that Roman Abramovich has a plan in place to bring the free-scoring striker to Chelsea in the winter transfer window remains to be seen.
After the game, however, Rafael Benitez was quoted as saying, "He is a wonderful player, that boy. And the fact that he demanded attention from our bench shows how the owner has put together a fantastic team at this club. Roman Abramovich has been the best thing to happen to this club, and I'm glad he chose me to manage his team."