Serving the 'perfection' just yet!
914 //
08 Nov 2012, 20:25 IST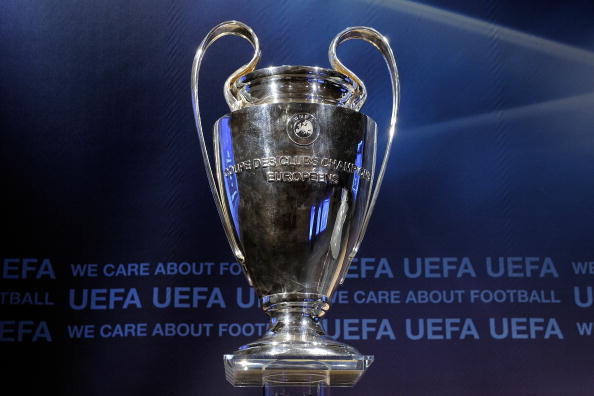 The Champions League just got better with match-day four seeing unbelievable action, keeping one glued to the seat and serving this beautiful game on the platter. No popcorn breaks, no hunger as the battle for Europe's most coveted trophy took guard on the television sets. Europe witnessed soccer played with simplicity, passion, experience and a tryst with dreams for glory. The game doesn't always allow one to get away with glamour, expense and rich-money made investments as Manchester City paid the price and portrayed the realism in the game. English teams served difference, Germans showed why they are up for this campaign's title challenge and Spanish armada got in terms with reality. Not to forget the Italians whose European domination may take time yet.
To start with the English half, Roberto Mancini's Manchester City see themselves stuttering out for the second time so early in two years. The term 'brink' doesn't suit here as Dortmund and Real Madrid are clear favourites and the Citizens' high hopes with cash rich squad look to end already. All the recent media claims surrounding City's link with Pep Guardiola, Mancini's relations with other clubs or their newcomer's tag in Europe's elite – it has nothing to do with their game-play which by no standards looked like a team that won the domestic title in May. After playing three horrifying nights of football, City's lazy defense allowed Ajax to pump in goals. The usual chants of blame games associated with poor refereeing just don't suit Roberto Mancini's clueless brain at the moment. With Dortmund away and Real at home still to play, City could well end up without a win this year.
Arsenal wasted a chance to go atop Group B in Germany and Arsene Wenger's side hasn't been nowhere near good enough this season, with only the Reading game in Capital One Cup one to remember. Arsenal can still make it to the last 16 but they look to be behind Schalke in most areas and thus could end up second, crawling over Olympiakos. Sir Alex Ferguson ensured Manchester United wouldn't repeat last year's horror and though they started the campaign slowly, four wins in four has been just perfect. It's good to see everybody chipping in and with a vast squad the fight, for places is a good sign surely. United's defense still lacks the class but with every game they look better. It will be their desire to win all six games and with their intensity, they can progress and rope in enough confidence for the latter stages.
Chelsea has been good and bad and their mixed form could spell trouble in the next stage. Shakhtar's brilliance at Stamford Bridge was seen off, but a visit to Italy is on the cards and their group looks set to offer a lot up until the last matchday. The finds for them have been Oscar, Juan Mata and Eden Hazard as the trio's quick feet and skills are creating enough for them upfront.
Jose Mourinho is confident of Real Madrid's progression and will take heart, even if they finish second because Dortmund has been the team of this season so far and they look likely to finish on top. Real missed Karim Benzema and Marcelo against Dortmund at home but their vulnerability in the opposition's counter attack was seen largely. If not for Ozil's priceless free kick, Real would have been beaten by a comprehensive side. A solitary point was like gold for them against the Germans. Malaga are looking like a team that could well go into the last stage if their attitude remains the same. They have been a team to watch and 10 points with only a goal allowed show this game needs believers of a simple yet convincing game-plan, and the answer is Malaga.
Barcelona was brought down to earth by Celtic in Scotland and though they played an inch better than what they showed at Nou-camp, Tito Vilnaova's side look fragile at times. Celtic's dream that was unfulfilled in Spain, where they deserved a point for sure, met reality this time around. Celtic showed Barca the hard way of this game sometimes where belief and wishes count.
Germans have been a sheer class to witness and they have delivered the goods. Dortmund leads the pack and even lying 11 points behind Bayern in Bundesliga, they have put everybody in awe of their performances in Europe. Playing against champions of other nations is a tall order, but Dortmund's raw energy and power in all departments hold them above the rest. Marco Reus has been superb and along with the other youngsters, the yellow brigade looks to submerge others under their 'Yellow Submarine'. Bayern has moved on from the loss to BATE Borisov and the 6-1 thrashing of wanderers Lille, who have looked lost, show the former's experience with performance in the bigger stage. Bayern are the dark-horses this time and with Mario Gomez still to come back from injury, the atmosphere in Berlin will be running high. Schalke gave Arsenal the blues at the Emirates and in Germany too they outplayed visitors in the second-half. Schalke showed why they deserve to go much further and that their second position in Bundesliga is worthy.
Juventus have got their first win but have been poor so far in this campaign. They will give Shakhtar and Chelsea a fight but going by recent form, Shakhtar deserve to progress and Chelsea will end up doing just that extra bit to finish ahead of the Turin giants. AC Milan need to get something out of their squad to perform a miracle as their campaign looks likely to end in the next stage where they will face better teams. Italian outfits have been off guard and this is a concern as their league too has depleted in all senses.
No matter what lies ahead, so far the Champions league have offered aplenty and a lot to think about for various teams, not just for this term but how they need to get their acts right and drive a vision for the upcoming years. Because in this tournament,  if one is lacklustre even for a second, the opponent will kill you.