Should Wenger be sacked?
1.22K //
10 Dec 2012, 01:09 IST
If you're a football fan, then the one question that you would see being asked on every other football fan page is "Should Arsene Wenger remain at Arsenal?", which is actually just a sweeter way of asking "Should Arsene Wenger be thrown out by Arsenal?", because I personally don't see Wenger leaving by himself. It's been a rather heavily debated question, not only among Arsenal fans, but also amongst football fans of other clubs in general, simply because, let's be honest, no fan of good free-flowing football likes to see Arsenal in this predicament. Now, why is this question being so heavily debated? Because the scales are tilted equally on either side, and we haven't yet been able to arrive at a conclusion that everybody agrees with.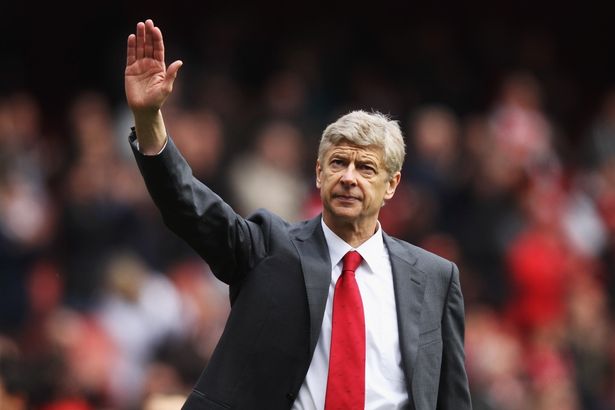 The general argument in favour of sacking Wenger is that Arsenal haven't won a trophy in as many as the seven years and most would agree that they just aren't good enough to win one this year either. They haven't been  playing very well this season and we would have to agree that their position in the Premier League table has been vindicated by their level of football they are showcasing. Many have attributed this fall in level to bad luck on the pitch, injury problems, lack of composure in the final third, etc. But let's accept it, they just don't have a squad that is good enough to portray the level of football that most of us expect from them. In my honest opinion, they have just one world-class footballer in Santi Cazorla. Podolski and Arteta probably come very close and Wilshere might develop into one in the future. But the rest of the squad can be described as slightly better than average at best. So the argument against Arsene Wenger is that he hasn't been able to put up a squad on par with United, City or Chelsea to be competing for trophies.
Now, one of the arguments in support of Wenger is that the club have never finished below the top-4 under him, that he once built 'The Invincibles', that he introduced the free-flowing stylish form of football that Arsenal became so famous for, that Arsenal have already won 7 trophies under him, etc, etc. But the mere fact that fans of this great man (yes, I believe he is!) have to go 7 years back just to talk of his achievements in itself is a very bad sign. So I certainly don't think Wenger should be staying at this club for his past glories which seem like centuries ago. But the second argument in favour of him that I do agree with is that he doesn't have the financial resources available to him like City, Chelsea or even United and Tottenham do to actually be able to develop a squad that could be potentially world-beating. Arsenal's net expenditure over the last few years has been in the negative, lesser than clubs like even Norwich, Stoke and Sunderland. Going by this stat, Wenger has done more than just a reasonable job with this team. It's in fact probably true that if he could spend like Mancini, then the situation would have been way more different. So how can we blame Wenger for all this?
Now that I've described both sides of the argument, let me tell you my opinion – this whole debate doesn't make any kind of sense. The reason is that both sides of the argument are perfectly right and they just can't be weighed against each other because both represent an entirely different circumstance altogether. Let me explain – if indeed a decent amount of financial resources has been available and Wenger hasn't been using them in the right manner or he just hasn't been using them at all, then I don't see why there's a debate today because he should have been sacked two years ago. So in that case, Wenger deserves to go. Now if, on the other hand, Wenger just hasn't had any money to spend, then most of us have already agreed that he's done more than a reasonable job with the team and that there is no question of him deserving to be sacked. In fact, I'd say that Arsene Wenger has done an excellent job considering the amount he's spent.
So the question really isn't whether Wenger deserves to be sacked, but whether Wenger has had money to be spent. Only the Arsenal board has an answer to this and as long as we don't have an answer to it, there's no point even debating this issue. Never have we seen anybody from the board come forward and say that Wenger has money to spend if he wants to, like in the case of Manchester United where the president (to whom the board conveys its decisions) David Gill has often said that Fergie has money to be spent on any player he wants. Adding to this the mere fact that Wenger hasn't been sacked after so many trophy-less seasons in fact makes me think that Arsene indeed has never had any money to spend because of the club's financial structure, though this is mere conjecture on my part. So let's just agree to this – Wenger is a great man but that doesn't mean he can't be sacked. Still, we can't ever have a 'right' opinion regarding  this issue unless we know what's happening inside this club.