Some perspective please, Chelsea fans!
1.04K //
05 Nov 2012, 19:35 IST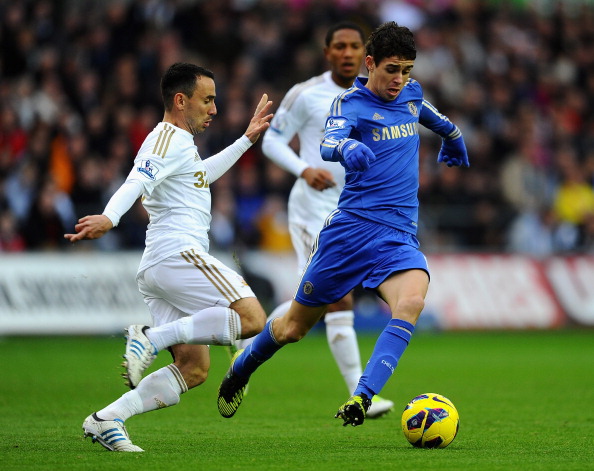 Being honest, I had to work this weekend and had to record the complete game on Chelsea TV last night against Swansea and for the life of me, I cannot understand some of the reactions from some Chelsea fans at the result!
I have read all sorts of crap going around the net about the performance and the usual criticism that is aimed at Fernando Torres and John Mikel Obi, and it's just ridiculous to be honest!
For God's sake, Swansea will win more games this season at home than they lose and they are a good side under Michael Laudrup. In saying that, apart from their goal and a cross from Dyer, tell me when did they force Petr Cech into making a notable save in the game?
Swansea set out playing in the same formation as Chelsea, so it was always going to be an open game with Chelsea's three attacking midfielders up against their two in the middle and the same with Swansea's against ours.
Michu, the bloke they are all raving about, did hardly anything in the game and Danny Graham and the other bloke who came on, hardly got a look-in either.
The Swansea goal was well taken and looking at the replay from behind the goal, Cech had three defenders within his line of sight and because of that, reacted too late to stop the ball from going into the net. If anything, you need to hold your hands up and give credit where it is due and say that it was well placed and a great finish!
We could be critical about the fact that he had time and space to shoot from there, but we were back defending with men behind the ball and when the ball came out to him on the edge of the box, we couldn't get anyone near him quick enough.
Like I said, apart from that, we had defended well in the game and Cech never really looked under pressure at all. So why are we so negative? There was no Ivanovic at right back, no JT there to organise and no David Luiz, and still we did well!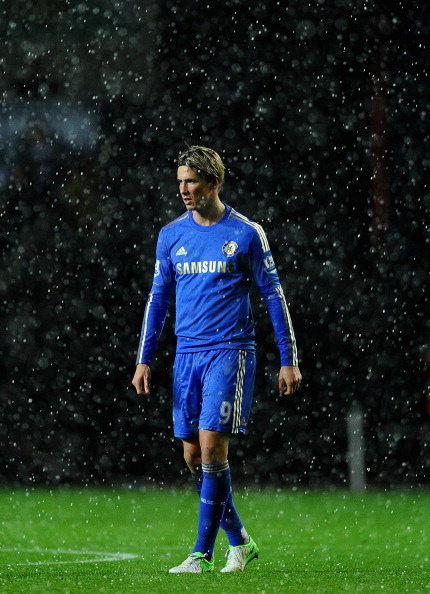 As for the crap I am reading once again about Torres, he had one chance on goal with a header that he never had a chance to get underneath properly, and that was it. He had no other opportunity to score.
His work rate and link up play once again was good and he continued right till the end. I would understand that people want him sold if he was being given the right service and being put through one on one with the keeper and missing every single chance – but some of the fans are going way over the top with criticism!
Then there is the abuse of Mikel and the continued negativity about him being part of the team. I want to tell those fans this – in my eyes, Mikel is an integral part of our midfield and has the natural ability to always find himself in the right areas to break up possession and play.
Can someone tell me what Mikel did wrong on Saturday, and I am talking about fans who were at the game or watched the whole game.
Let's just have some perspective here on where we find ourselves at the moment. We all know why we lost against United last week, so that doesn't count. We had a dodgy display at QPR and dropped two points. Swansea away, especially after having to travel to the Ukraine and having to play two amazing games against United, including two hours last Wednesday, was always going to be hard, so a point is not a bad result.
I agree it is disappointing to throw away the three points after being a goal up, but I cannot complain about their goal because we couldn't do a lot about it.
As for RDM's substitutions, he made them because of fatigue and to counter the fact that as soon as we scored, Swansea switched to 4-4-2 and Sturridge and Bertrand came on for their pace out wide to protect our full backs.
Let's just accept the fact that it was not as bad as people are making it out to be. Get off Torres' and Mikel's back and get behind the lads for a big, big game on Wednesday!
Call yourselves Chelsea fans!
Carefree & KTBFFH!